Emojis are fun and expressive symbols that can add some personality and flair to your presentations. Whether you want to convey an emotion, make a point, or spice up a boring slide, emojis can help you do that. Here's how you can get and add emojis in PowerPoint using an emoji keyboard. We tried this in PowerPoint 2021.
1. Open your PowerPoint presentation and go to the slide where you want to insert emoji. Press the Windows + dot (.) on your keyboard at the same time. This will open the emoji keyboard pop-up on your screen.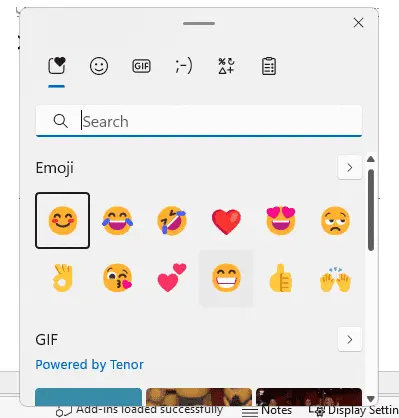 2. Search for your favorite emoji or type the name to filter from the result.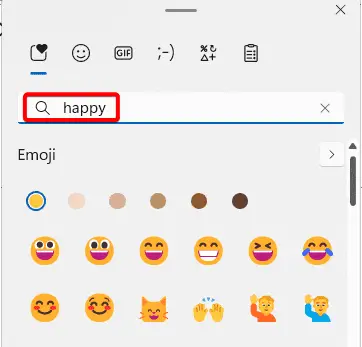 3. You can also use the categories at the top of the pop-up to browse different types of emojis.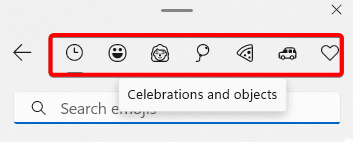 4. Click on the emoji you want to insert in your presentation. The emoji will appear in your text box or placeholder. You can insert as many emojis as you want by repeating this process.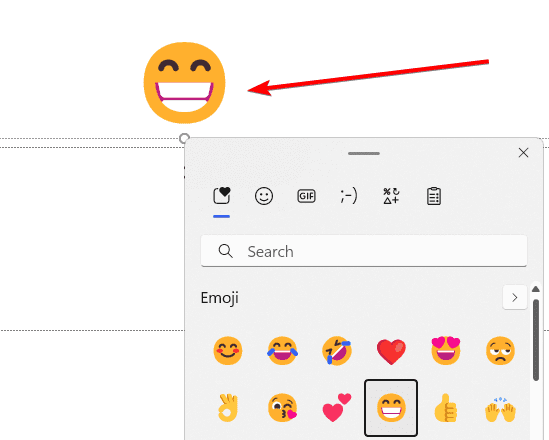 5. You can adjust the size and position of your emoji as needed. Highlight the emoji, right-click, and adjust the size using the font size.

Now you can use them to make your presentations more engaging and fun. 😊