Hanging indent is used for formatting your document whether creating bibliographies, citations, or reference pages. It's an indentation of the second and subsequent lines of a text in a paragraph. It is majorly used for APA, MLA, and other writing standards.
If you see the citation example below, some of them are single-line entries. The sentence ends before the line ends. But there's a couple of them, like the last two, that go on to two lines. In a citation, you want to be sure that you have that second line do a hanging indent.
If you're in Google Slides and you have a citation slide like this, you're going to need a hanging indent. Let us show you how to do that.
1. As a visual reference, activate guide lines by clicking View > Guides > Show guides.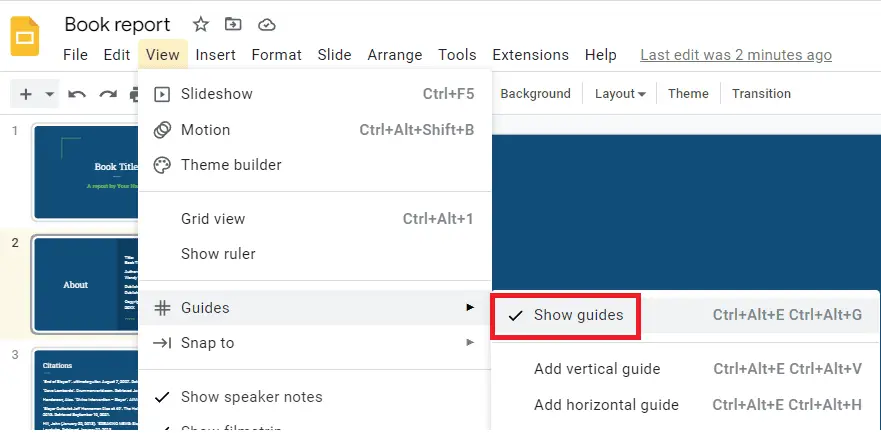 2. Select everything in the text box, and on the toolbar click Format options.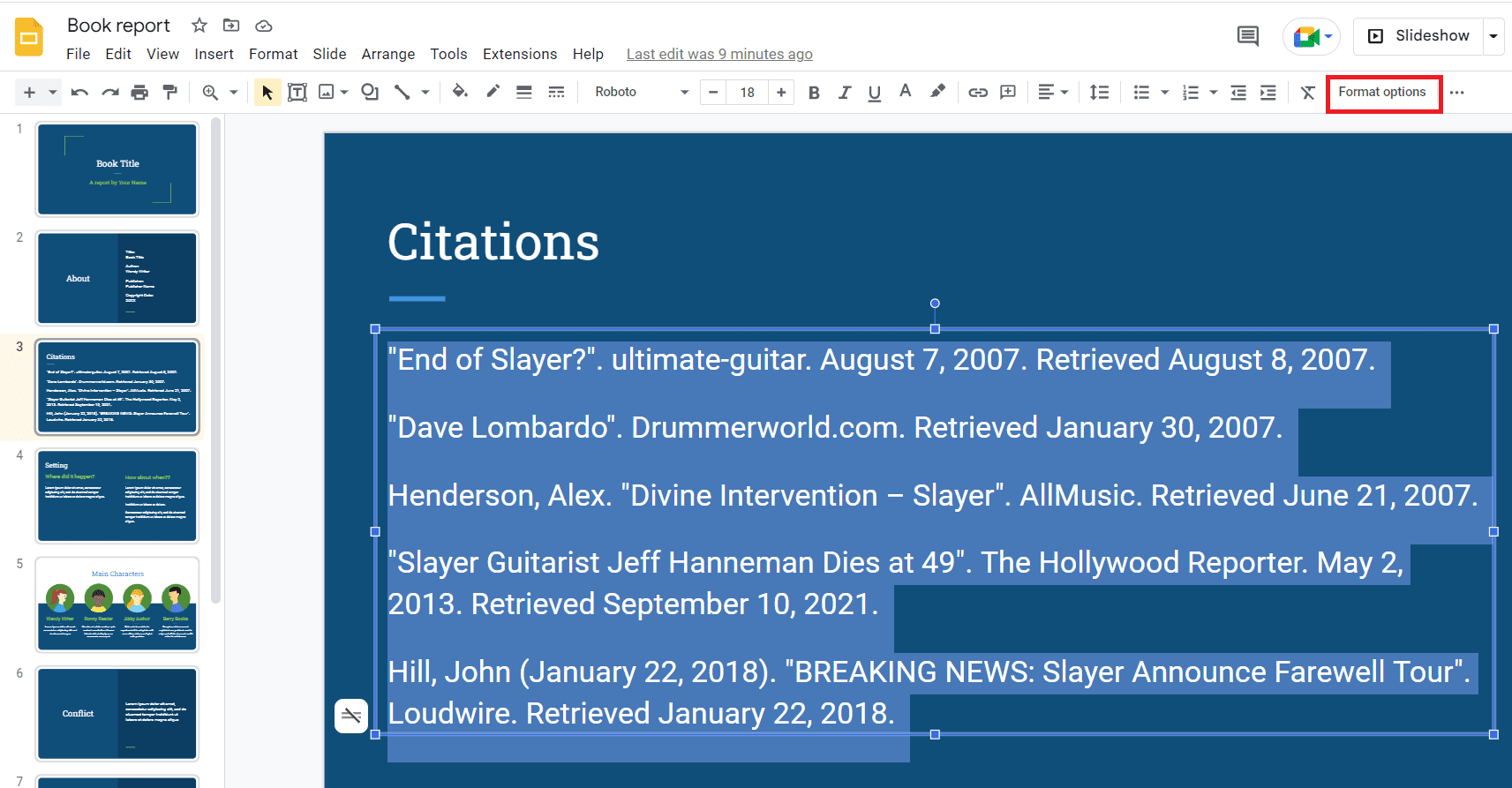 3. What you're looking for is Text fitting. In the Special, it should be set to Hanging. For the size, you can put 0,5 inches. You can choose how many it goes, more or less.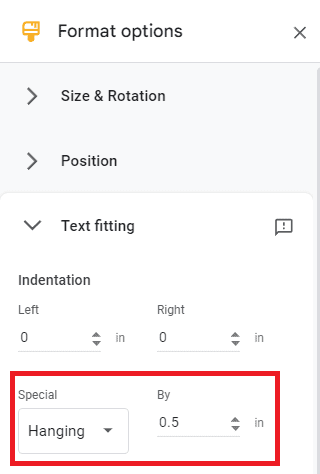 4. So when you do that, it's going to move anything that has a second line in that whole text box.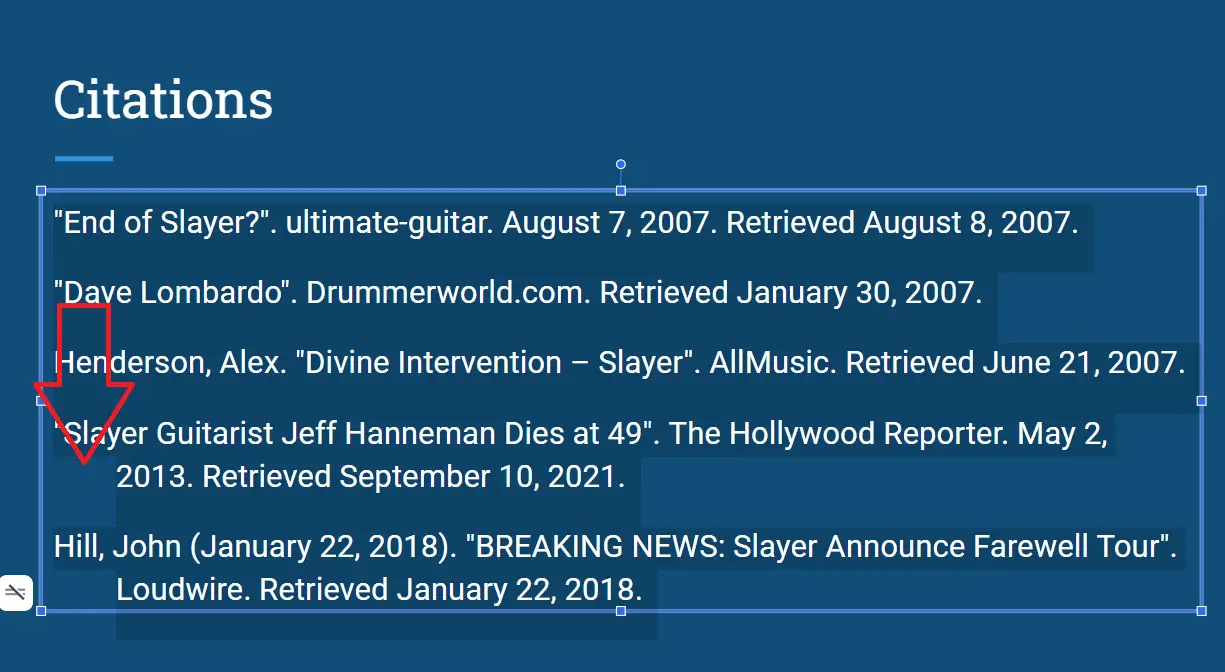 If you want to put in another piece of sentence, or change the font size that changes the line endings, this hanging indent formatting is going to apply to that as well.
So that's how you make a hanging indent in Google Slides.