PowerPoint photo album is a unique feature that allows you to insert pictures into your slides and create a slideshow. Creating a digital photo album in PowerPoint is an easy and fun way to showcase your memories.
With this tutorial, you can create a professional-looking album that will impress your friends and family. So let's go ahead and get started.
1. In a new blank slide, click on the Insert tab and select Photo Album.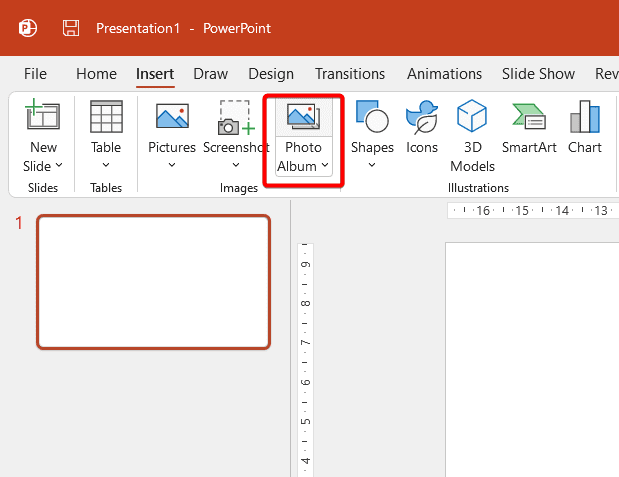 2. Click File/Disk to search for pictures on your computer.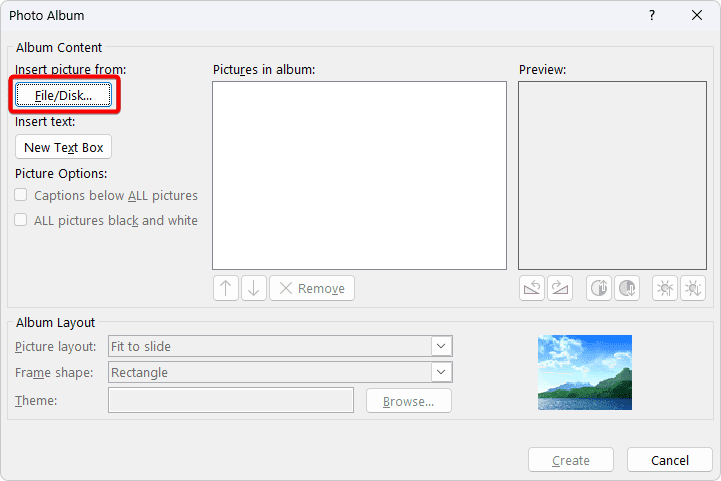 3. To select all the pictures, press Control + A, and click Insert.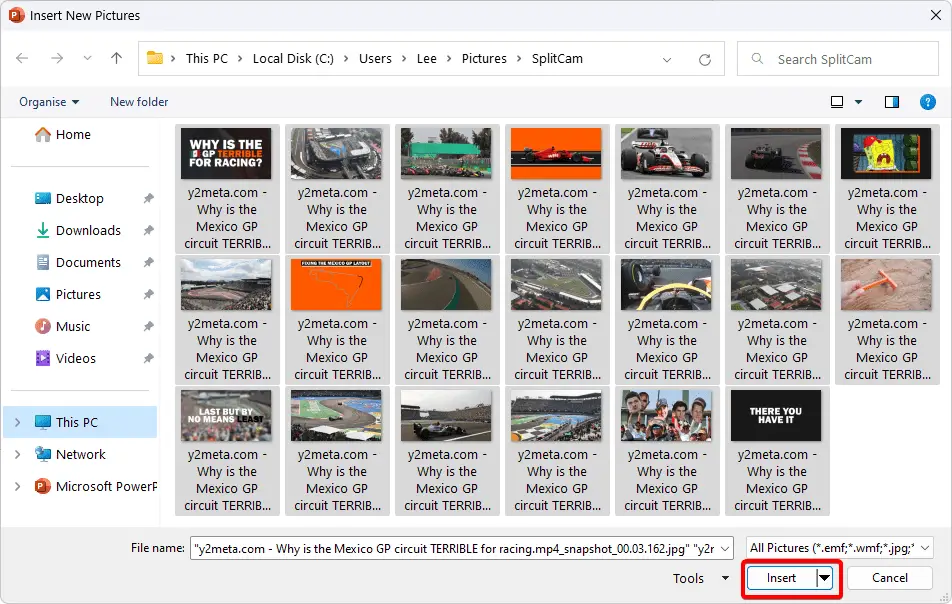 4. Now click Create to insert the album as is with all the defaults without customizing anything.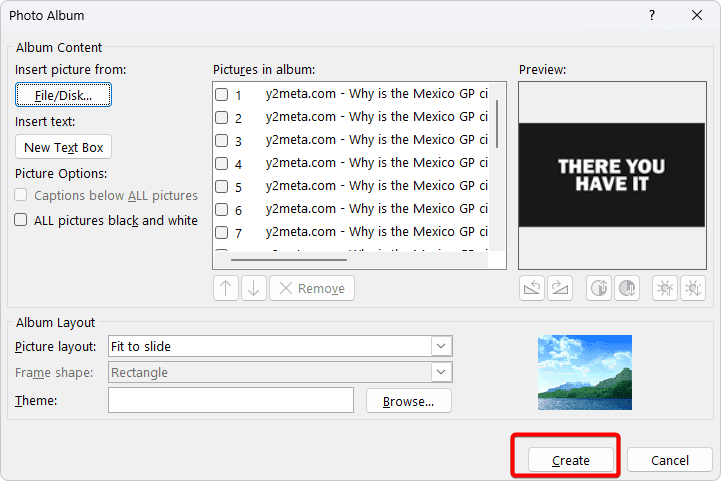 5. It creates a new slideshow with all of the photos in the photo album.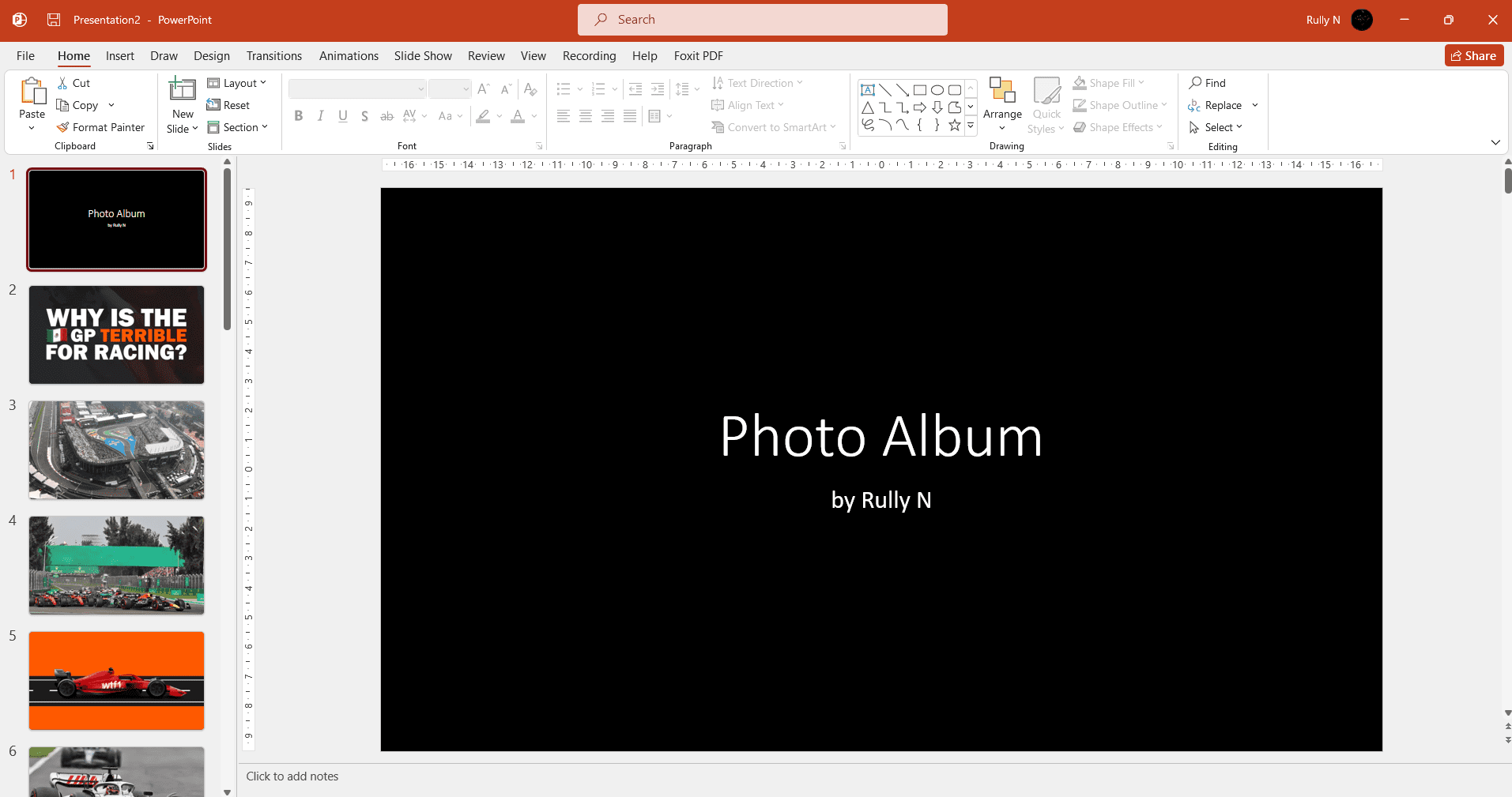 6. If you wanted to alter them somehow, go back up to the Insert, Photo Album, but this time select Edit Photo Album.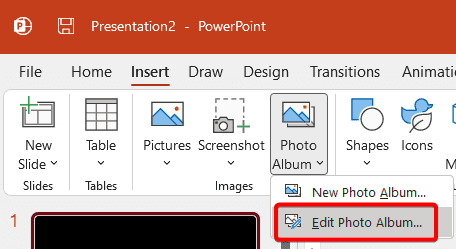 7. For example, in Picture layout you can choose two or four pictures on a slide, or a picture with a title.
8. For the Frame shape, you can have the pictures be rectangle, rounded rectangle, etc.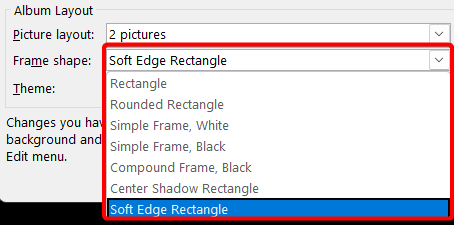 9. If you want to rearrange the pictures or remove some of them, give it a checklist and use the arrow icon or remove.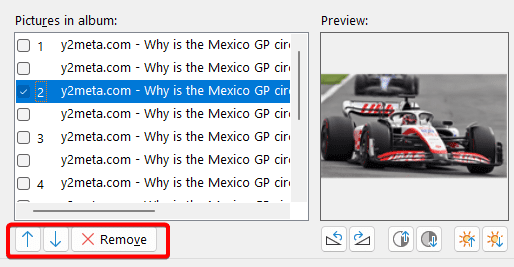 10. You can also do simple editings like rotating the picture and also edit the brightness and contrast.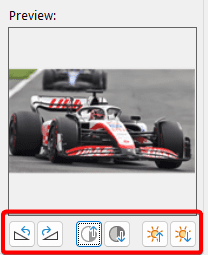 11. Another interesting feature is you can make the pictures all black and white and have captions below.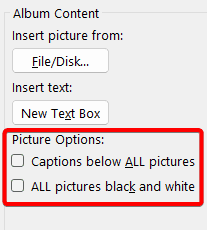 12. Click Update to see the changes.

13. Another thing that's interesting is you can apply theme. Go to the Design tab, and select a theme that you like.

Some tips for you, remember to choose high-quality images, use consistent formatting throughout the presentation, and add personal touches like captions.
Whether you are making a photo album for a special occasion or just for fun, PowerPoint offers endless possibilities for customization and creativity. Because your memories deserve to be celebrated in style!