PowerPoint is a very visual tool. Crafting individual slide setups requires precise control of object placement. The ruler is a multipurpose tool to show your location on a slide and within the object placeholder.
There are two rulers, one at the top of the slide is the horizontal ruler, and one to the left is the vertical ruler. Zero is used for the center point.
This can be helpful when you want to be able to easily position different elements, whether it's text, a chart, a table, or different graphics, by simply being able to work with this ruler as your reference point.
First method
1. Click on the View tab, and check to turn the Ruler on. Or you can press Alt + Shift + F9 on your keyboard.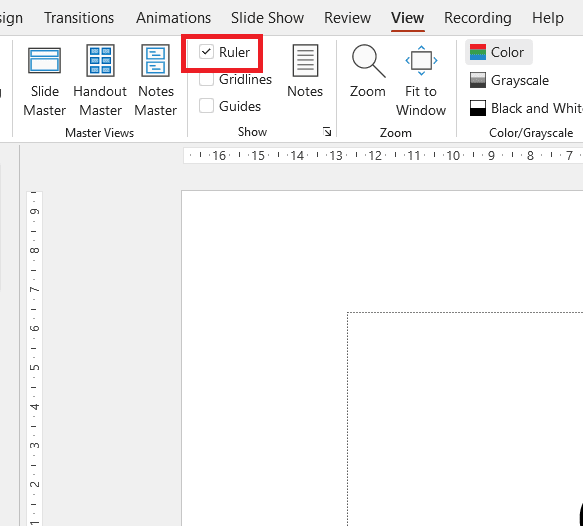 2. If you want to hide the vertical ruler, go to File > Options.

3. Go to Advanced, in Display uncheck Show vertical ruler.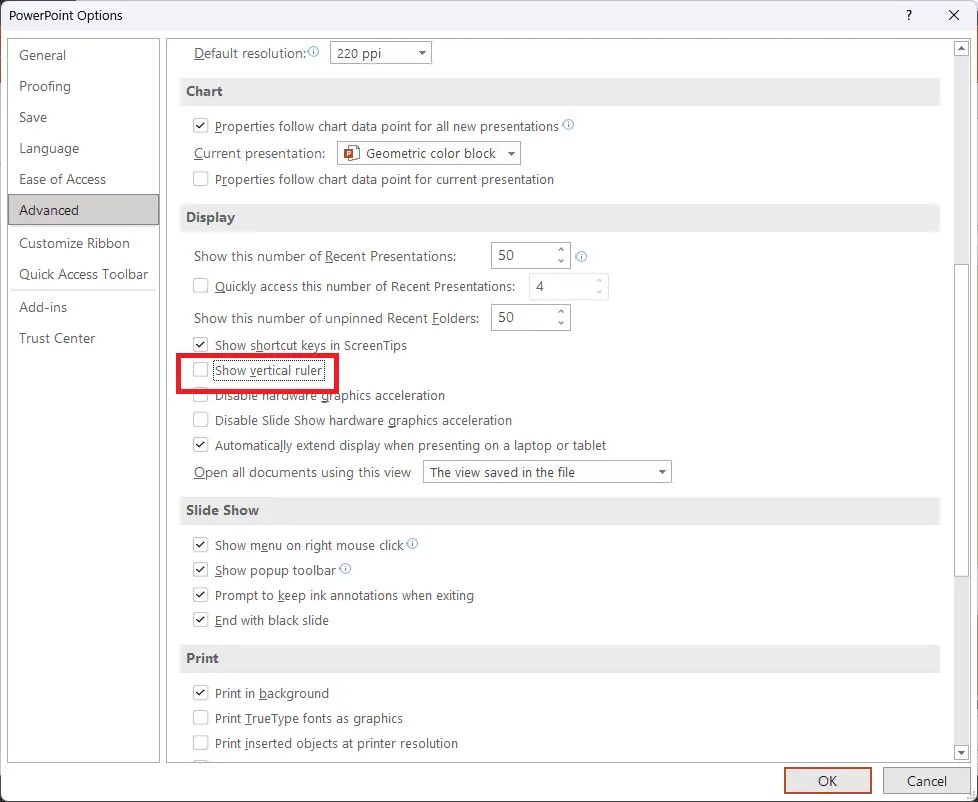 Second method
Do you know that PowerPoint also provides a ruler on your screen that acts like a physical ruler? The following steps will show you how to enable this feature and how to use it.
1. Go to the Draw tab and click Ruler.
2. You can move this ruler using your mouse and rotate it using the mouse wheel.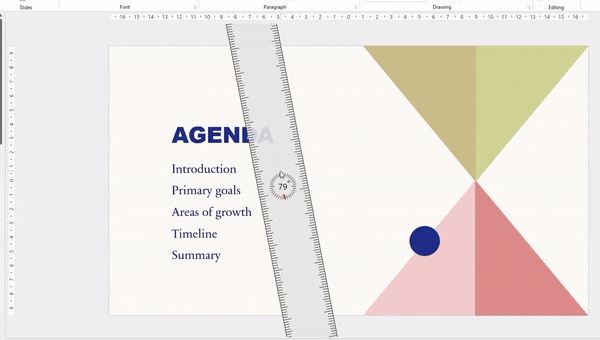 What to do if the Draw tab is missing
The default setting in Microsoft PowerPoint did not show the Draw tab. Here's how to fix it.
1. Go to File > Options.

2. Open the Customize Ribbon and check Draw on the right.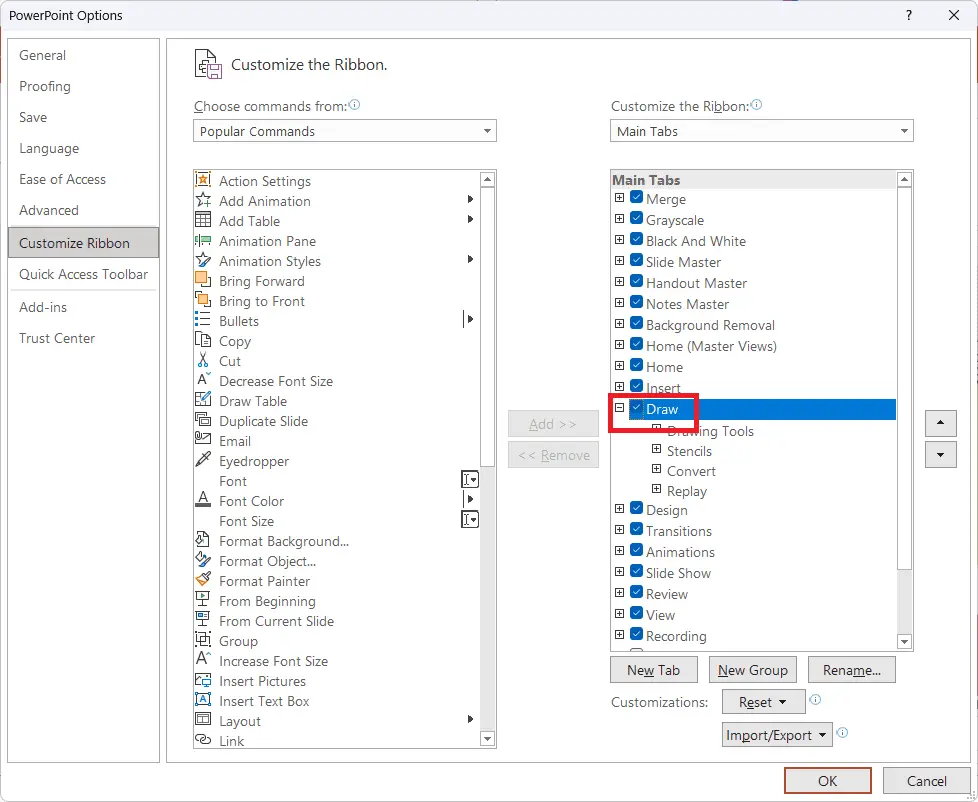 3. Click OK, and the Draw tab will appear in the ribbon.

So, when you're preparing a presentation, make sure to turn on PowerPoint's helpful visual onscreen reference like ruler.