In the previous article, we already covered how to add voice narration to the PowerPoint recording. Yes, you are able to record your own presentation in PowerPoint!
But what we are yet to explain is how to export Powerpoint to video. This article will guide you on the easiest way to get your video recording in Powerpoint.
This will allow you to publish your presentation, even sell it if you happen to record a mentoring material.
Without further ado, let's get started!
1. Already have the recording with the narration? Then click File
2. Click Export then Create a video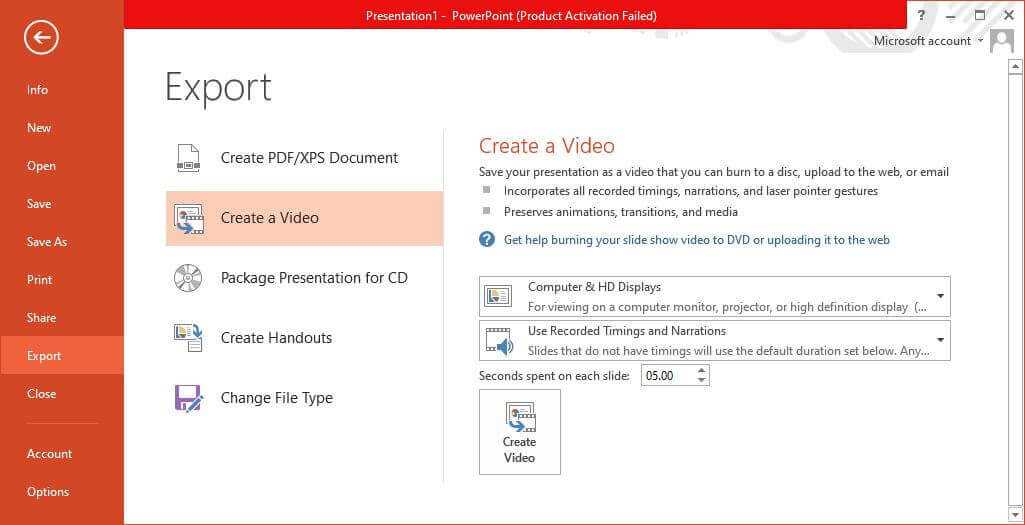 3. You can select the quality of the video here. Computer & HD Displays is the highest.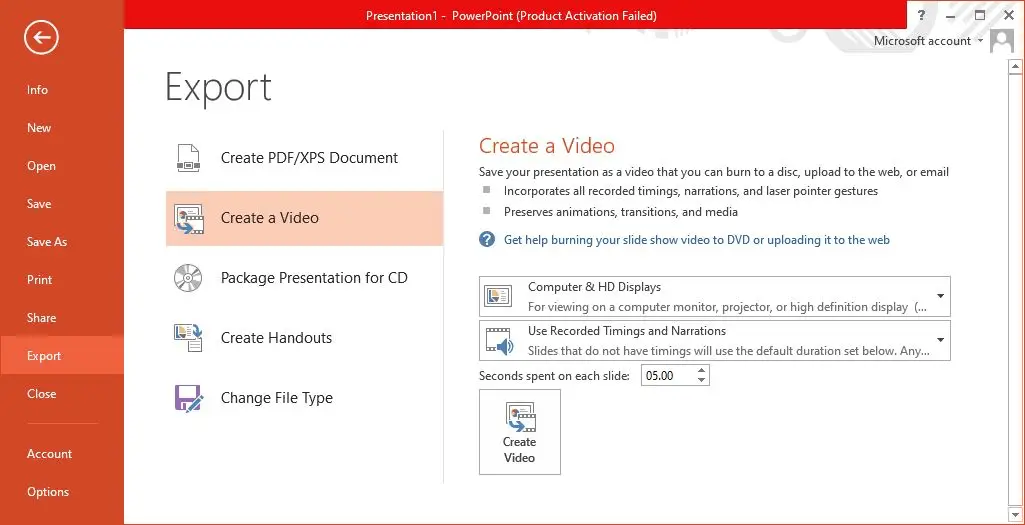 4. The next option you will choose whether to use recorded timings and narrations or not. Click whichever you like
5. Insert number of second in Seconds . This will set how long the slide will appear before advancing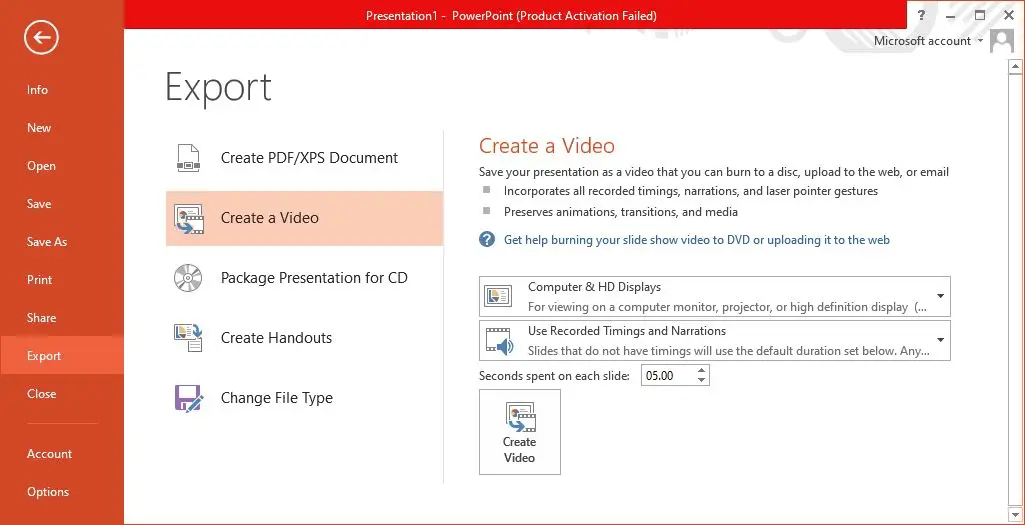 6. Select Create Video
7. In the dialog box, you can choose what format you want to save the video. We recommend to use MPEG-4 Video format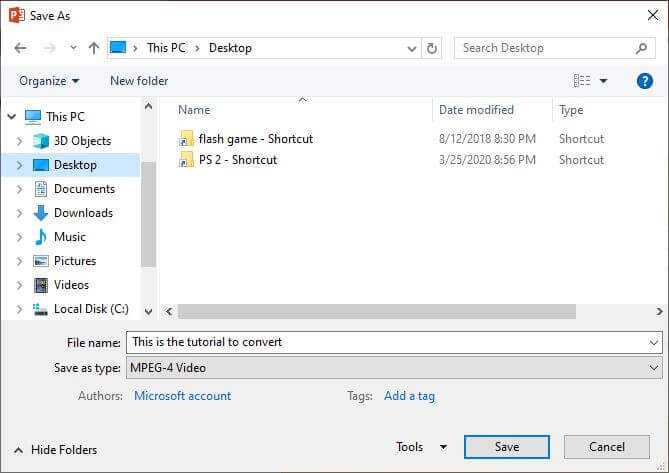 8. Wait until the exporting is complete!
Voila! Now you can enjoy your video recording and share it to the worldwide! Good luck!