Isn't it amazing to have the world automatically move or do as you want? When you clap your hands, the lights go off or on. When you say "A", suddenly the whole world follows you.
These tiny little things could boost your confidence. And you can start small by making your Google Slides play automatically.
There are benefits to make you Google Slides play automatically:
Saves time
You don't have to worry about making a blunder and look ridiculous when preparing your presentation
You look good and let the audience focus on how you perform, not your presentation
So how to start playing automatically? The steps are quite hidden, but Vegas Slide will explain one by one:
1. Open your amazing presentation presentation
2. Click File and then Publish to the web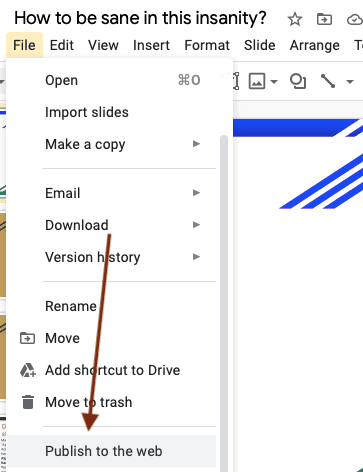 3. It will show the screen as follows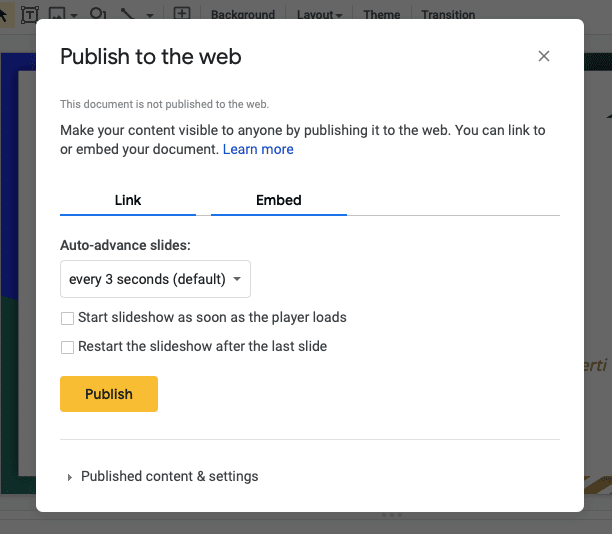 4. From here, you can select Start slideshow as soon as the player loads
5. You can also check Restart the slideshow after the last slide if you want to make your presentation go loop
6. Click Start Publishing
7. There will be a new link. Use this link instead of usual Google Slides effect


You can try the link before the real performance. Good luck!