Have you ever seen a company portfolio in a brochure or other media? Businesses are battling to introduce themselves through numerous strategies, including business portfolios. Creating a business portfolio is crucial if you want your business to obtain widespread recognition and expand over time.
There are several ways to present a business portfolio in this digital era, including printed media such as brochures, posters, etc. A business portfolio can also be presented using videos, websites, and presentation slides. In short, a business portfolio describes the company profile, the products or services offered, and the marketing techniques implemented. 
There are several advantages to using presentation slides to create a business portfolio, including:
Easy to make (even by individuals with no skills) compared to videos or websites.
Easy to distribute by sharing files via e-mail, converting to videos, then publishing to platform video online, and printed out media.
No excessive time is required to make it.
After reviewing the objectives, functions, and advantages of making a business portfolio in PowerPoint, it's time to give your hand at making a business portfolio in PowerPoint. Before we start, you need to prepare the information about your company to complete the slides. After all the information has been gathered, begin to follow the instructions below!
How to make a business portfolio in PPT
1. Open Ms. PowerPoint on your laptop/PC. Then, the homepage will then appear on your screen. To explore additional options, find and click 'More Themes'.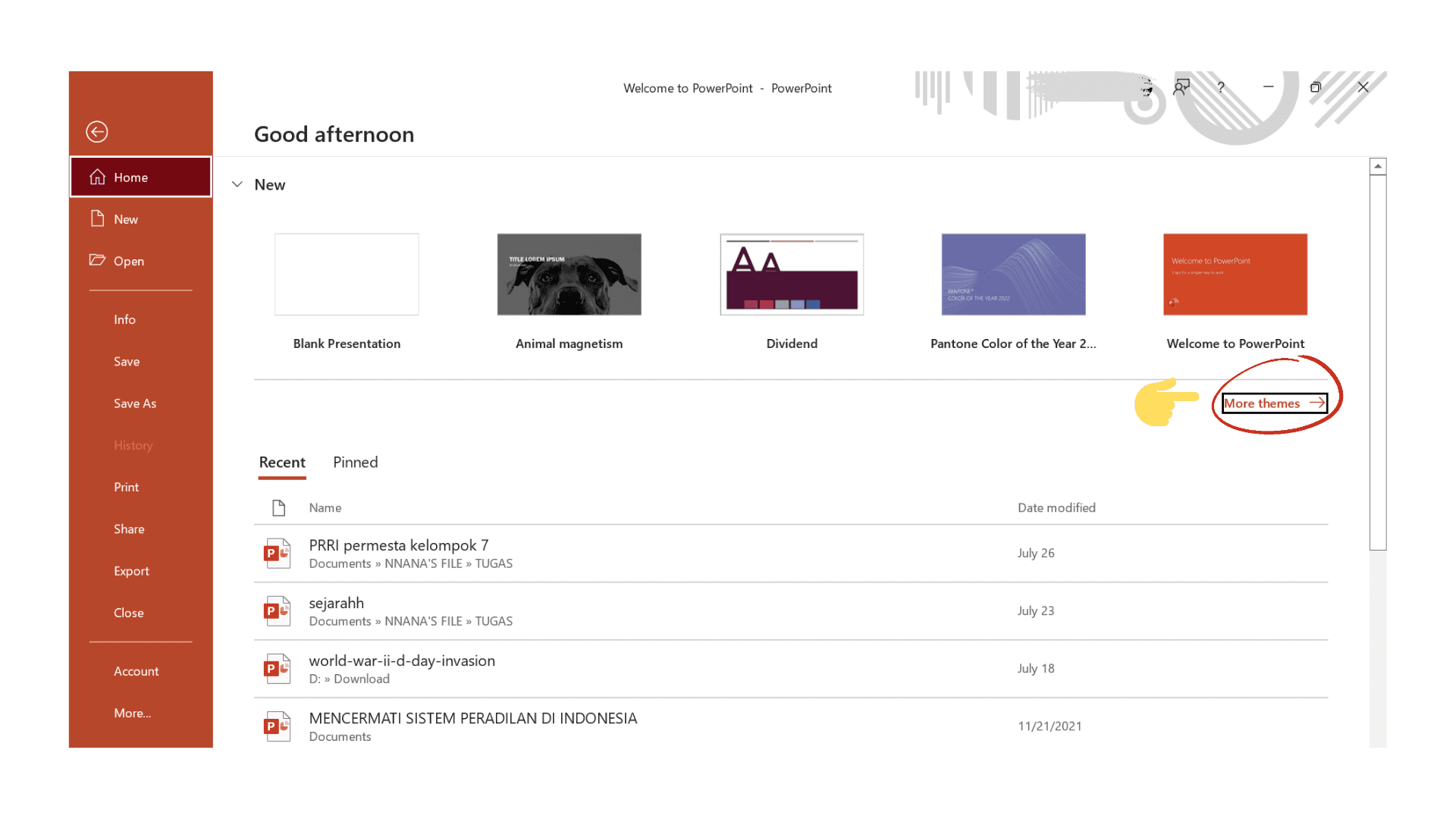 2. Select 'Business' below the search box to get the templates. This section ensures your laptop/PC is connected to the internet.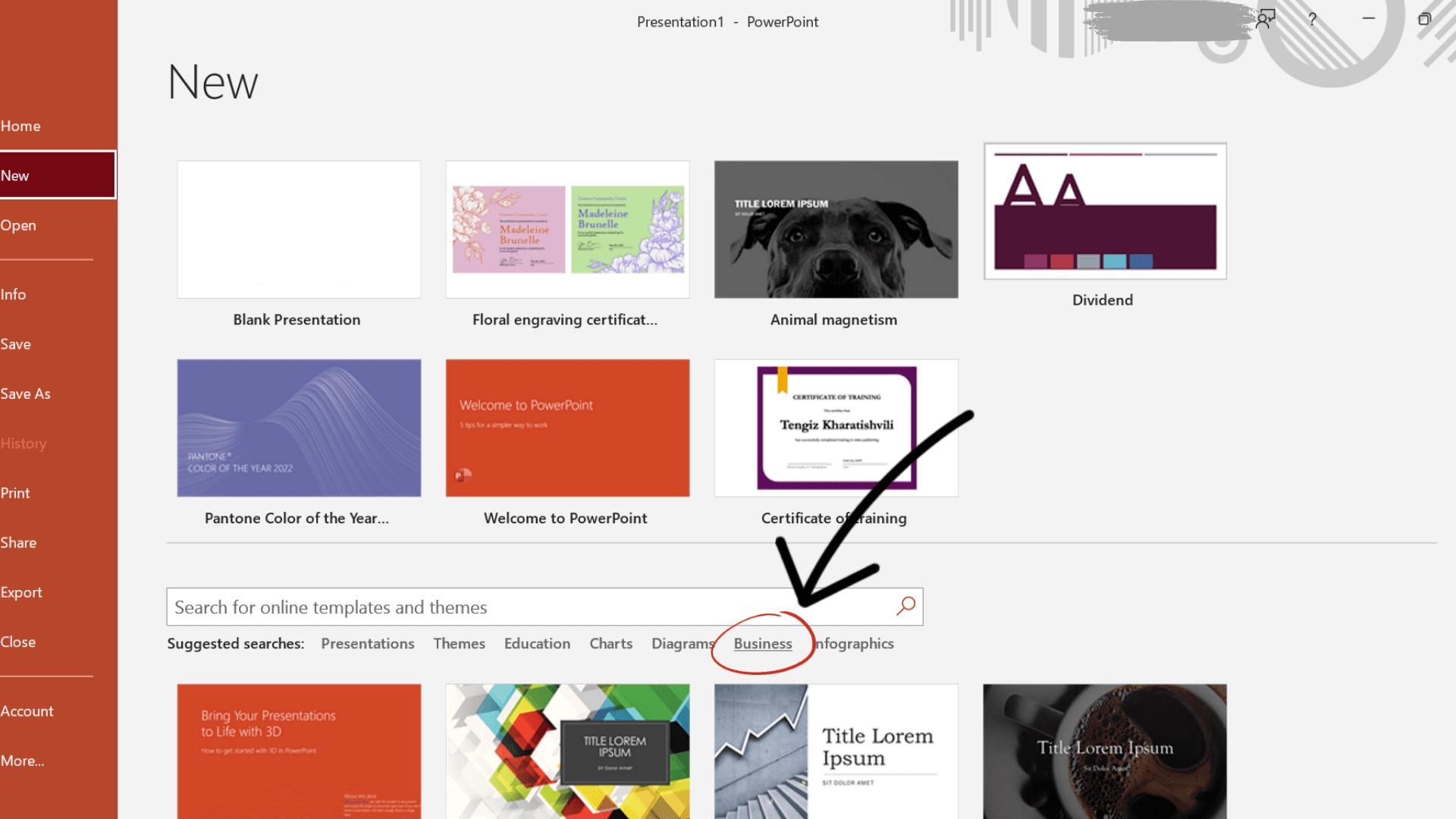 3. Next, several slide templates appear. Decide which one you want to use. Then, click 'Create' in the create section to proceed to the next step.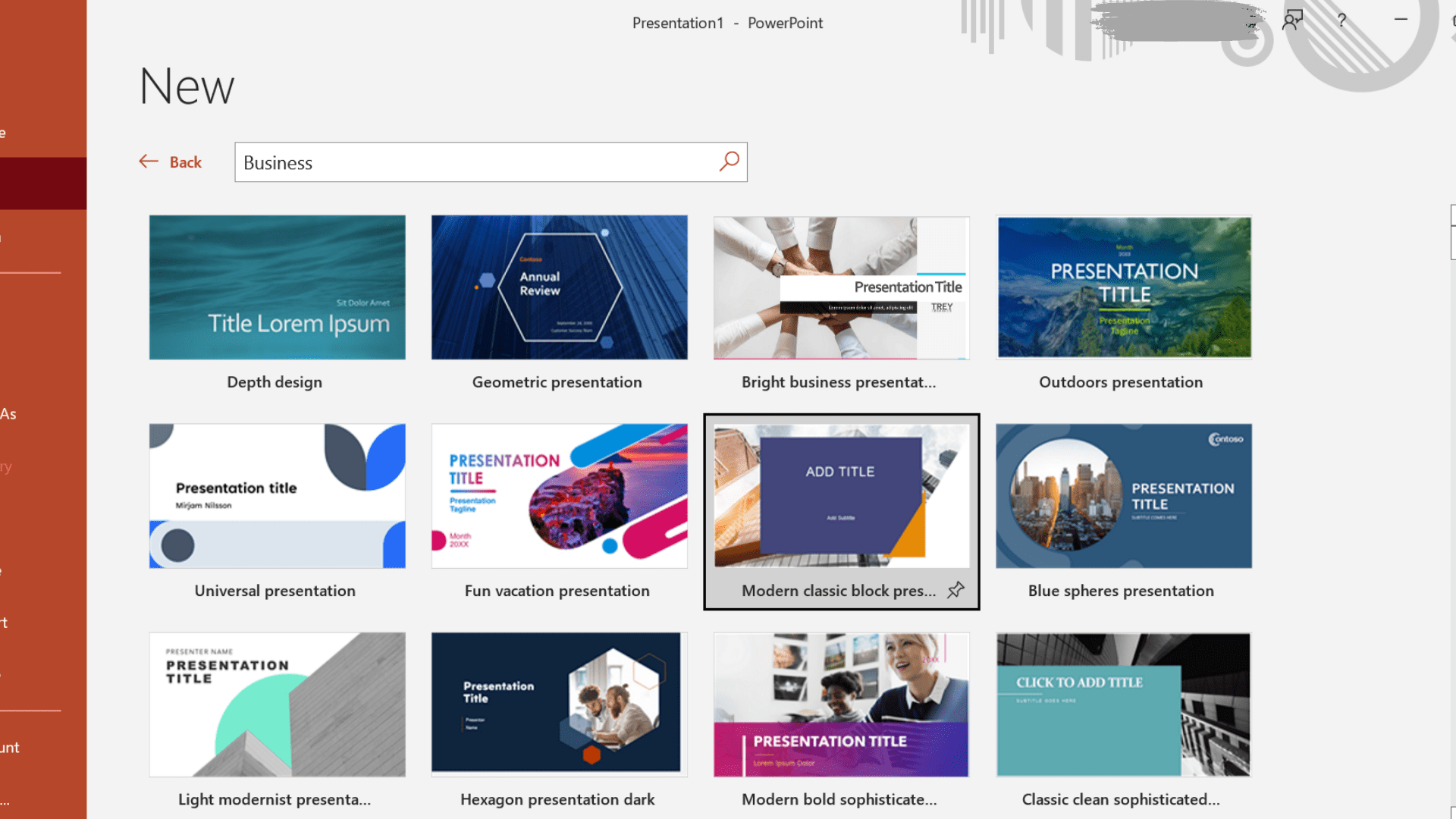 4. Now, you can start preparing the presentation. In the first slide, type your company name.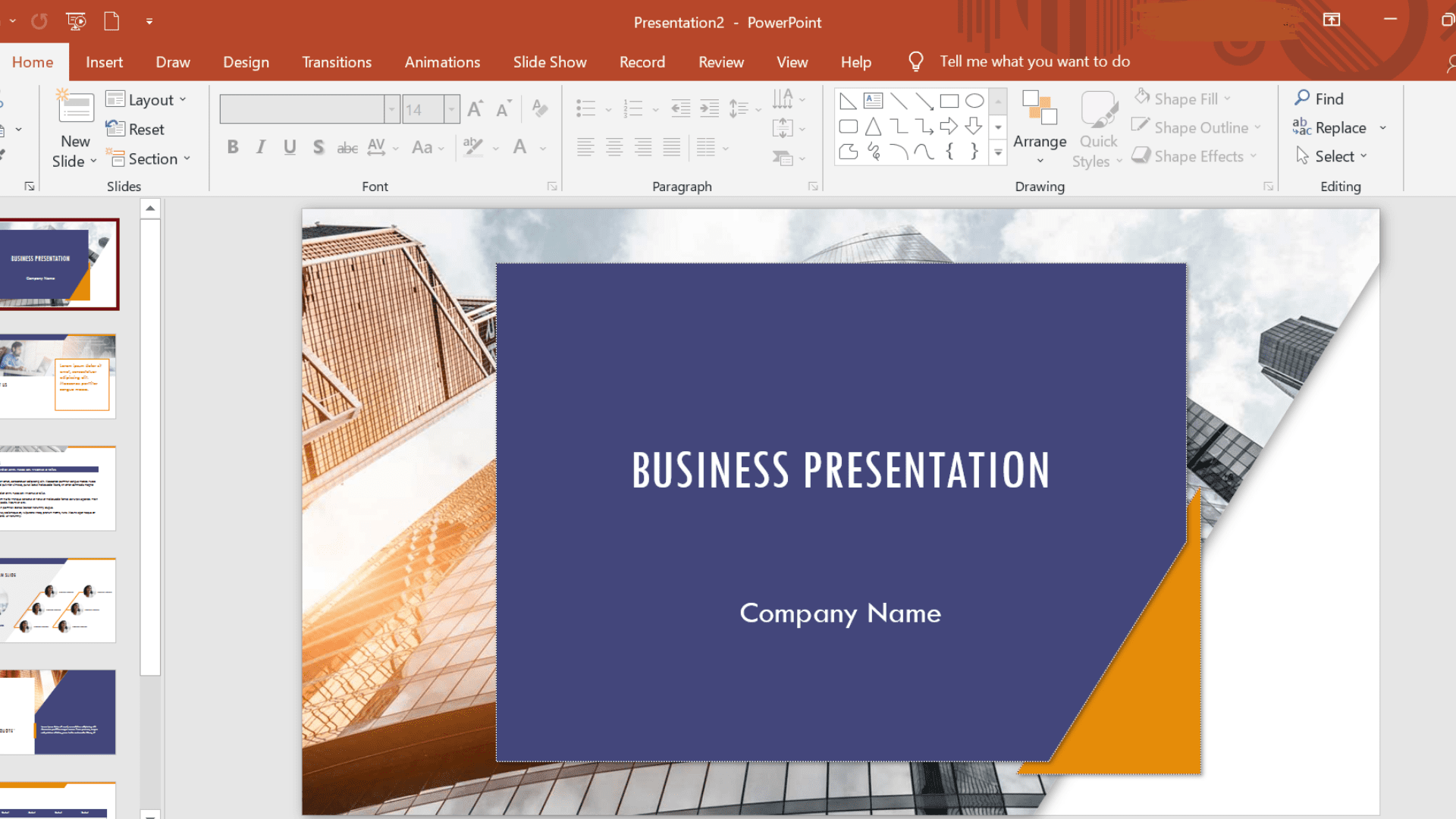 5. In the second slide, you can include information about your company, such as the date your company was established and your company's goal and mission.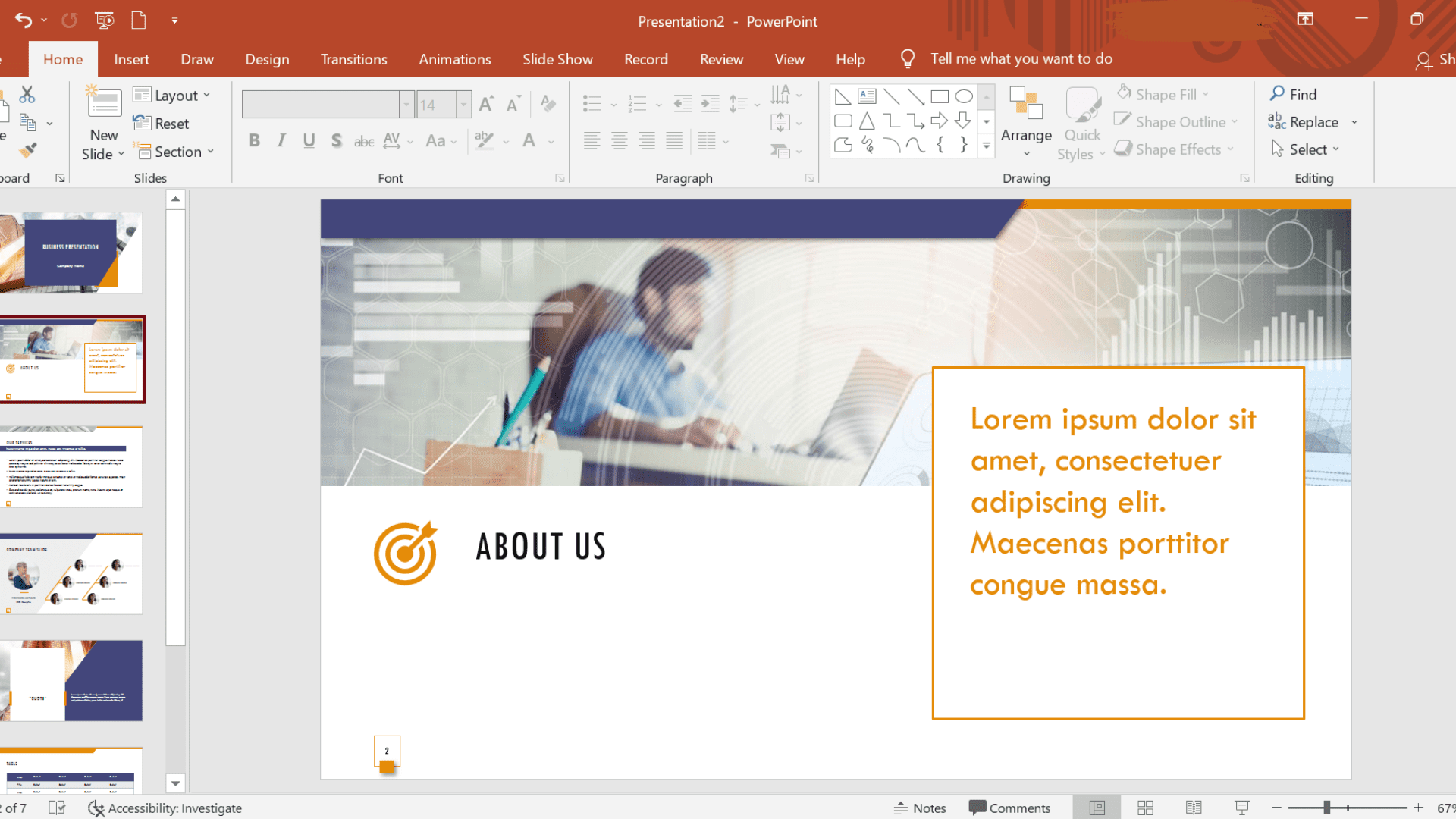 6. Describe your company's products or services in depth in this section. Make it clear and fascinating so your target participants feel attracted to your business.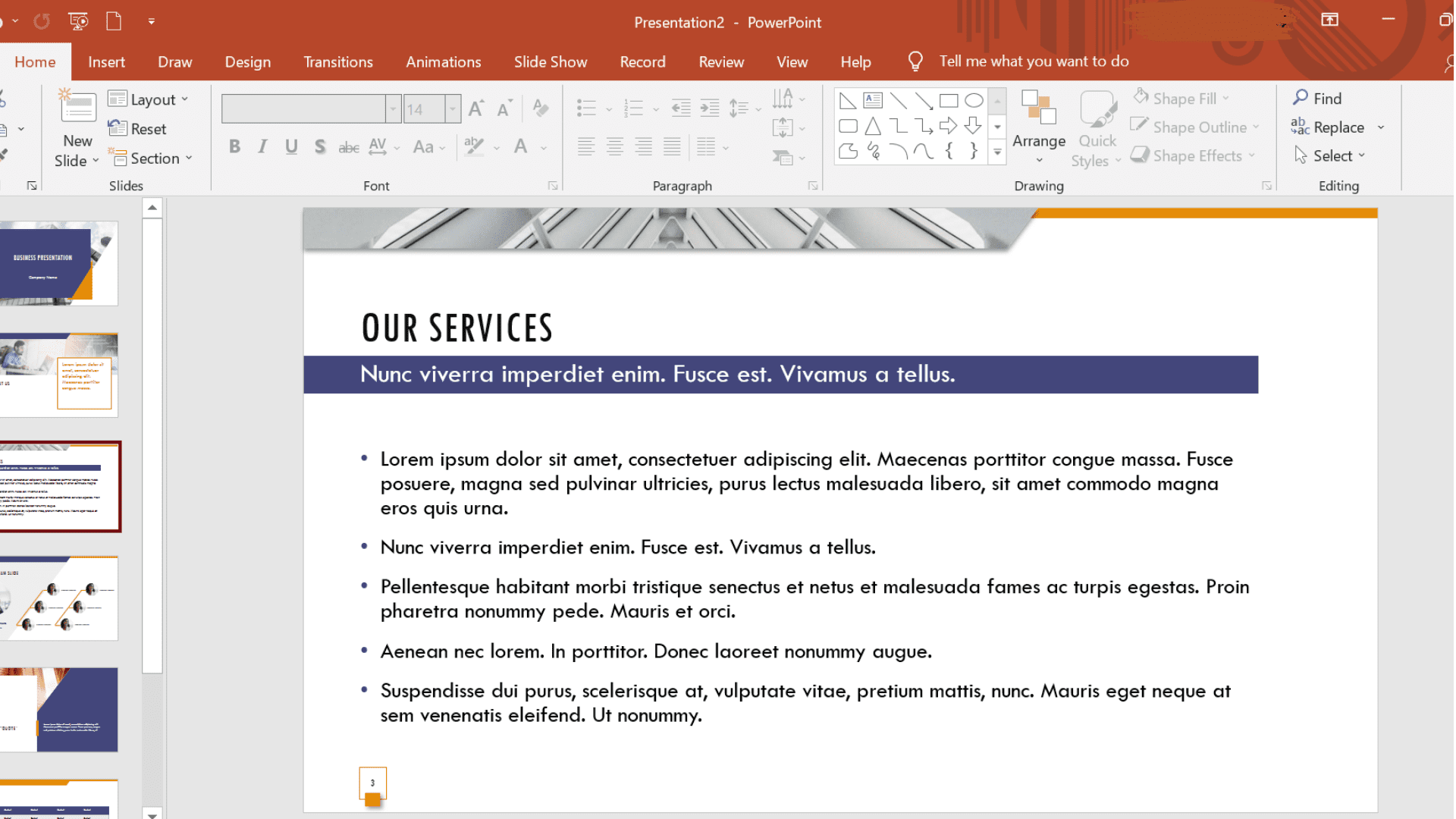 7. Next, attach images of your company's team and hierarchy of members of the company and describe their role in your company.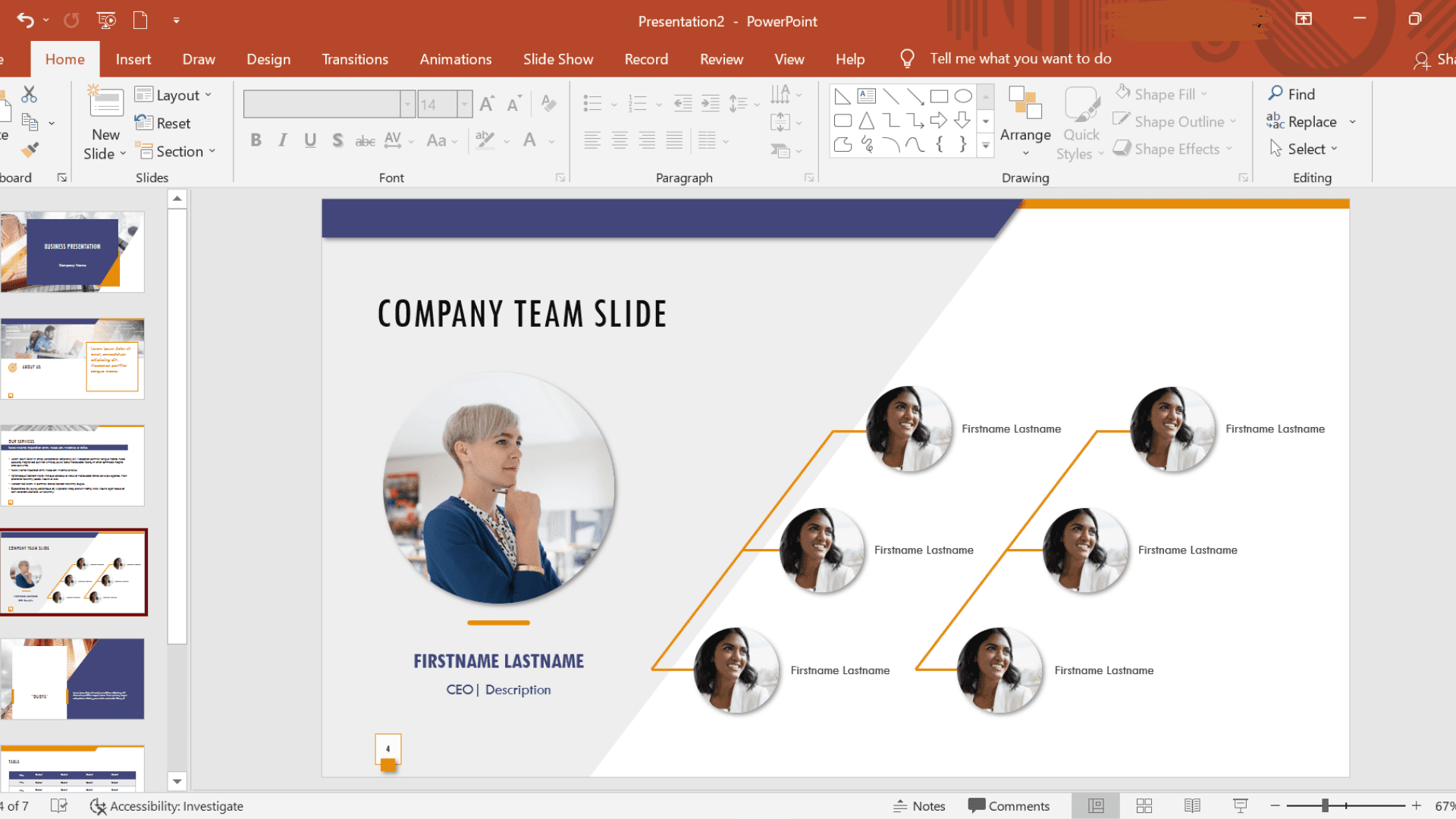 8. Add your company's accomplishments as supplementary information in this slide.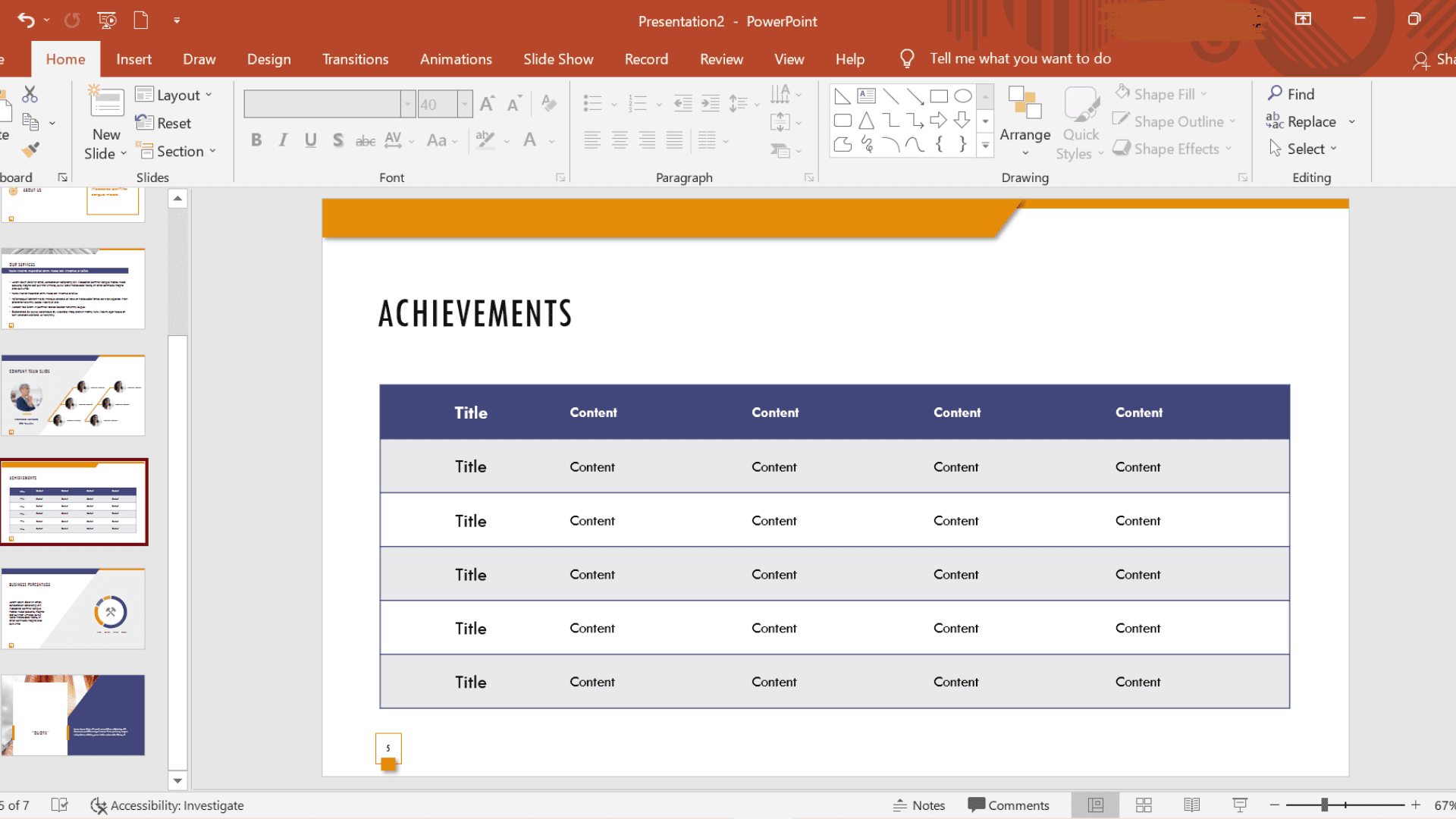 9. You can also provide your company's income statement percentage each year as additional information.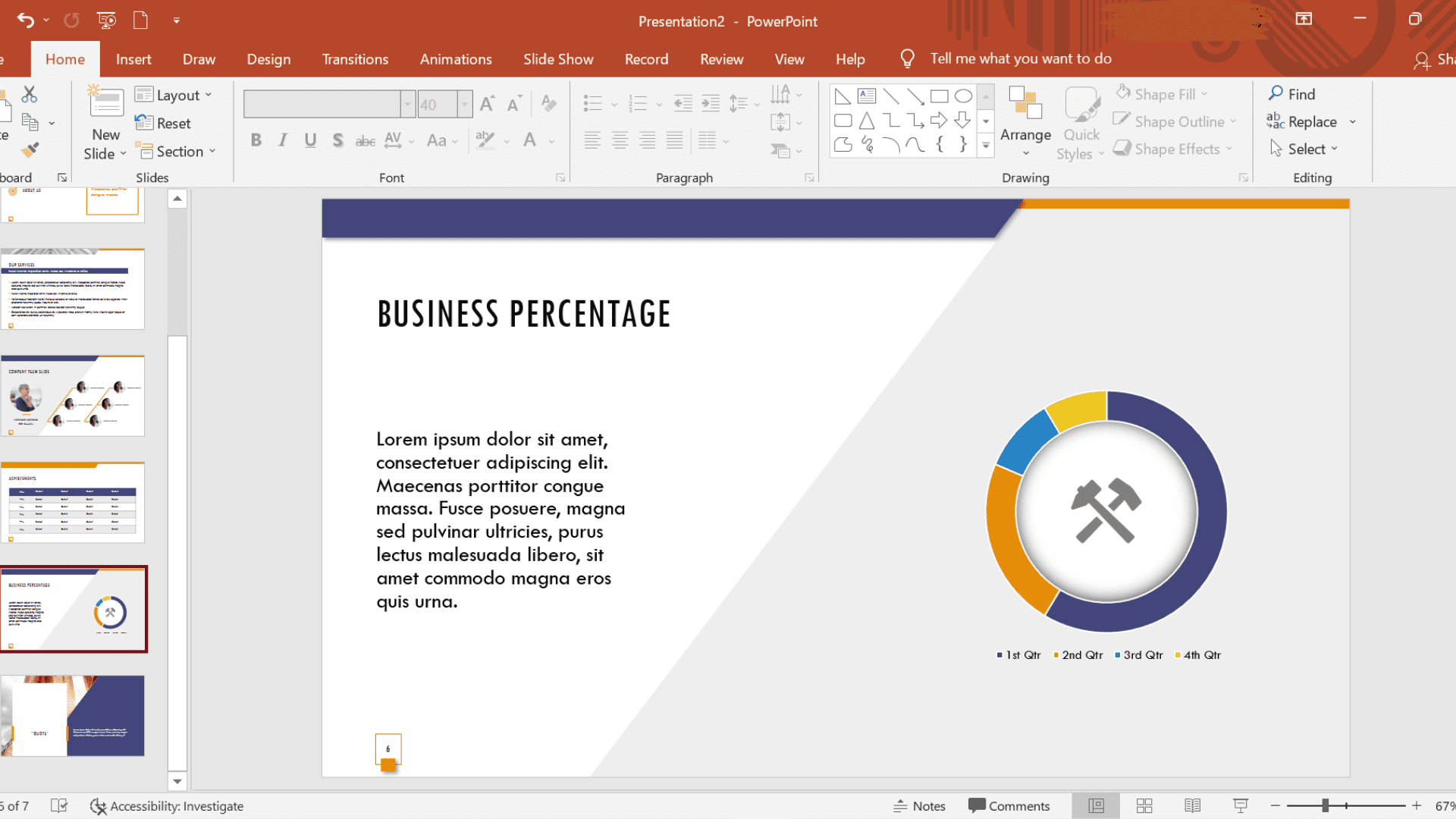 10. The final step you can take is closing. You can end the presentation by typing 'Thank You.'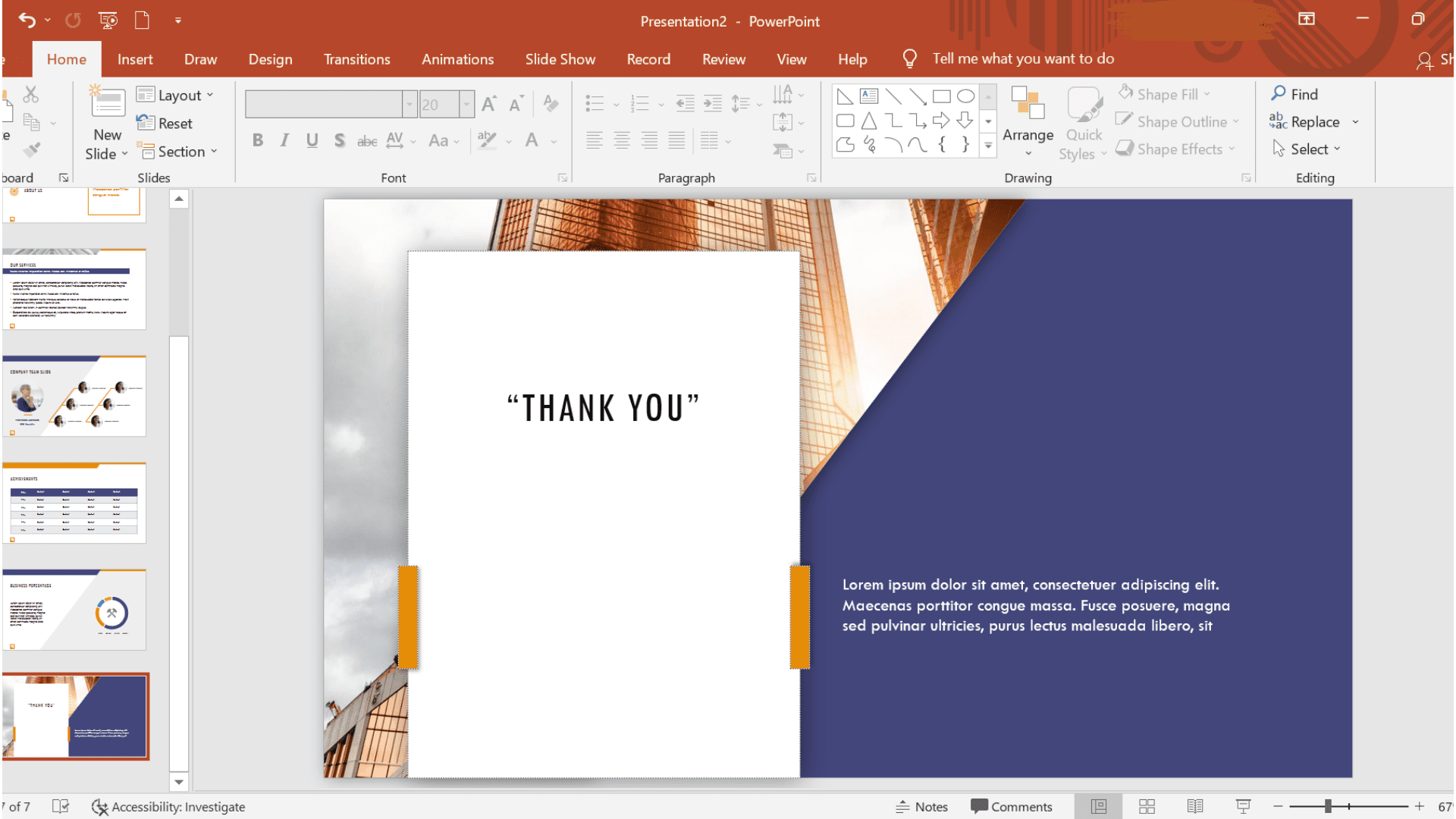 What do you think after following the steps above? Is it complicated, or is it simple and easy to follow? The business portfolio PowerPoint templates show company biographies, portfolios, products/services offered, and other relevant information.
All of the slides and content are simple and editable. Besides, such free templates make applying simple without requiring extensive skills. In other words, you can make excellent presentations in PowerPoint for free without spending too much time. Hopefully, throughout this article, you can grasp the information.