Are you looking to open and edit Microsoft PowerPoint slideshow presentation formats without Microsoft PowerPoint? Let's take a look at the free solution out there. One of them is called LibreOffice Impress which is part of LibreOffice Suite.
According to their official website, LibreOffice is community-driven and developed software, and is a project of the non-profit organization, The Document Foundation. LibreOffice is free and open-source software, originally based on OpenOffice, and is the most actively developed OpenOffice successor project.
1. To use LibreOffice, first, you need to download the installation file. Go to www.libreoffice.org and download their latest version.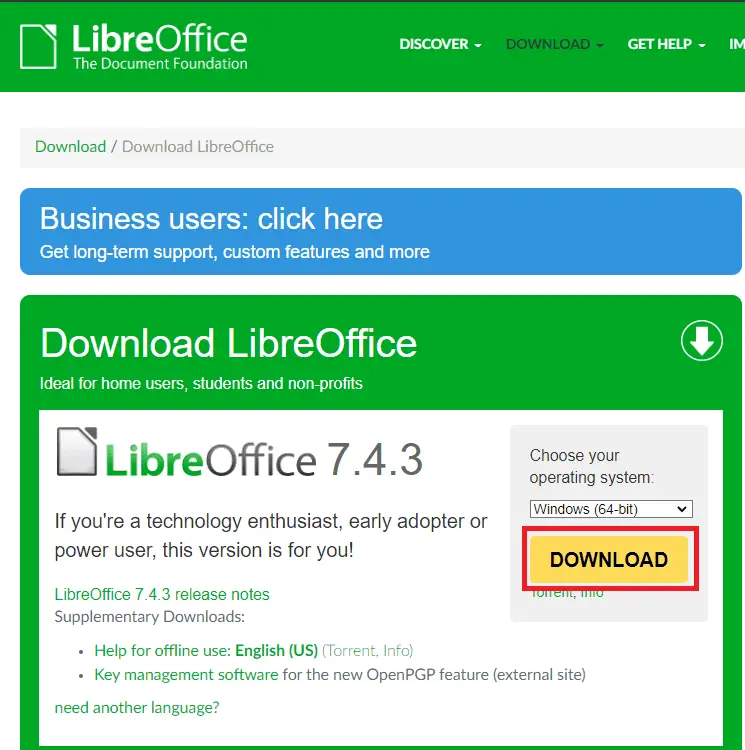 2. Save the installation file, run it, choose Typical and you're ready to go.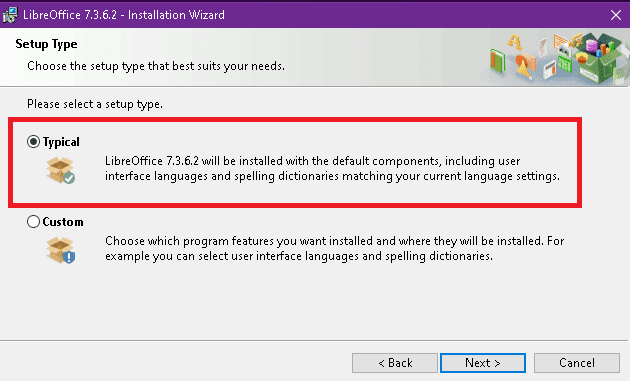 3. When the installation is complete, it's going to create new entries in Windows start menu.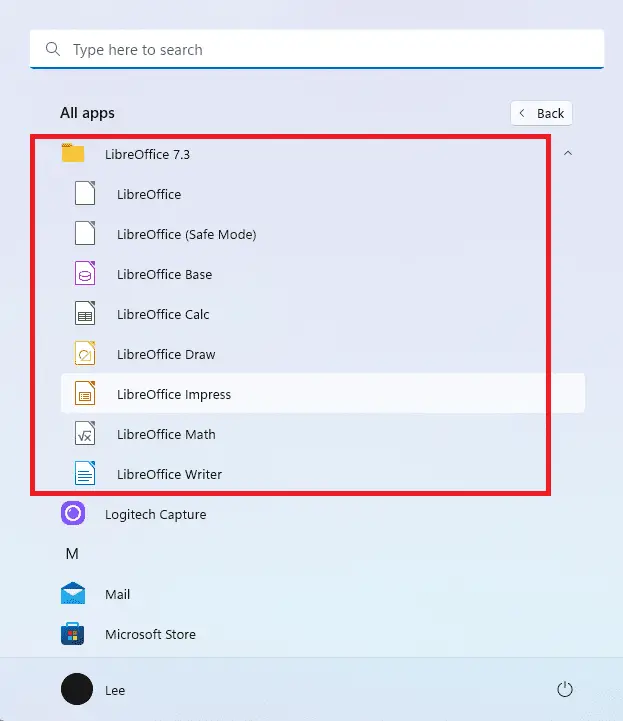 4. Now let's test the PowerPoint equivalent or alternative, LibreOffice Impress. Find a PowerPoint file, then right-click and choose Open with.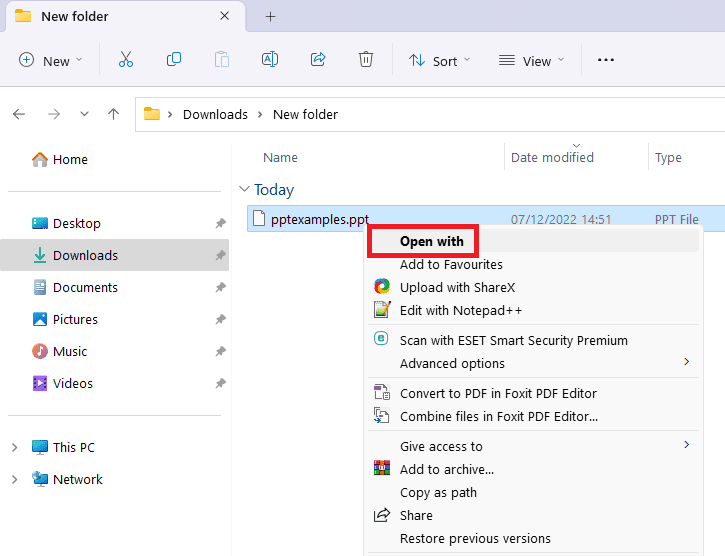 5.  Choose LibreOffice Impress, and click Always if you want to use LibreOffice Impress every time you open PowerPoint file.
6. There you go, all the slides look perfect in LibreOffice Impress and you can edit this just like in PowerPoint.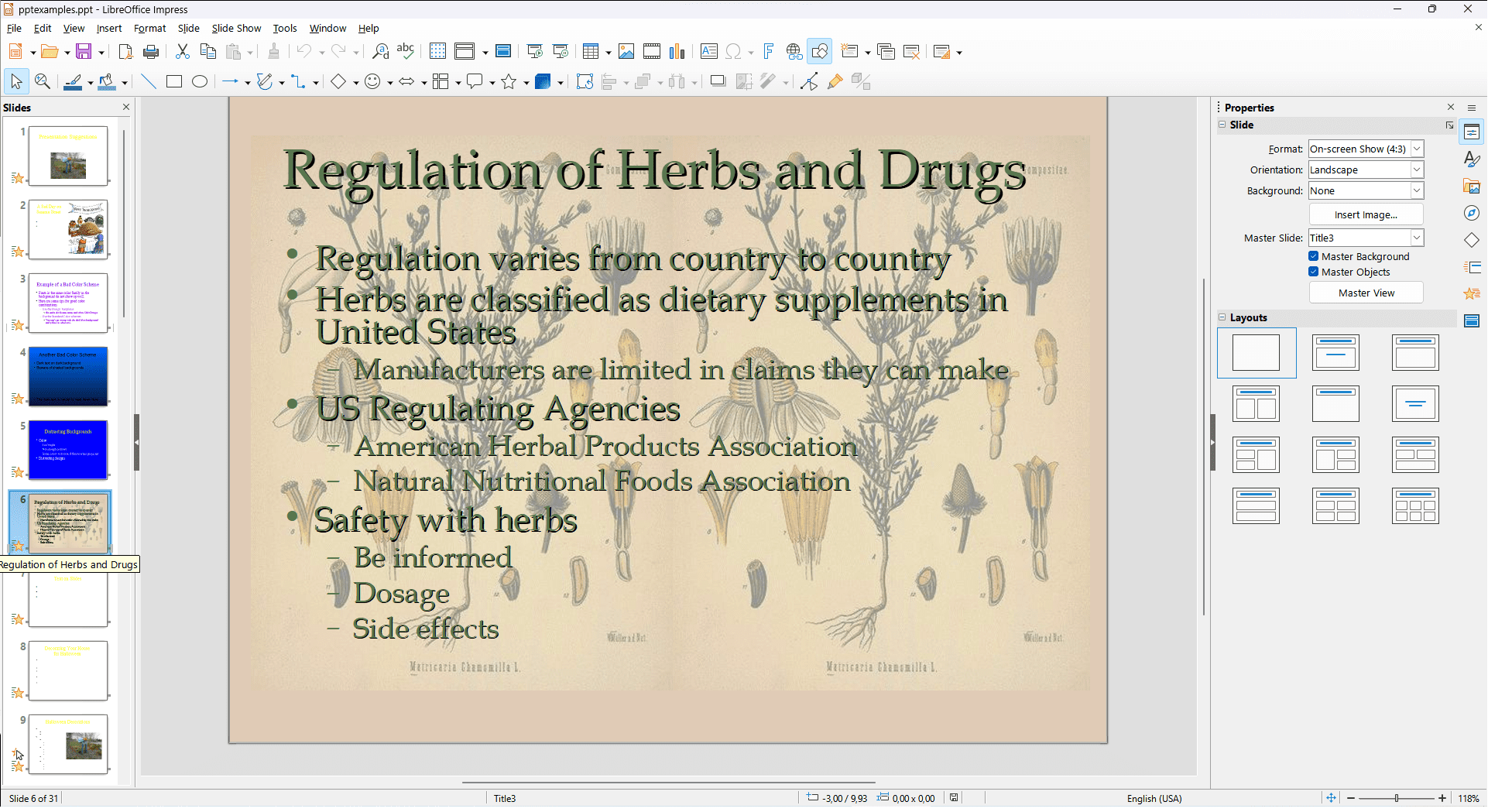 Microsoft Office equivalents in LibreOffice
LibreOffice Base = Microsoft Access
LibreOffice Calc = Microsoft Excel
LibreOffice Draw = Microsoft Visio
LibreOffice Impress = Microsoft PowerPoint
LibreOffice Writer = Microsoft Word
If you want to use the free web app to open PowerPoint files, Vegaslide already covers it for you in the previous tutorial.
So no need for Microsoft PowerPoint when you have free LibreOffice Impress. It works perfectly. So why pay when you can get it for free?