It can be exhausting when you have to press the left or right arrow button just to get to the slide you want to show.
Fortunately, Microsoft PowerPoint comes with some features that let you jump into a specific slide during your presentation. You can also keep the Slide Show active while doing so.
These three tricks can be used when the presentation is active.
#1 Use numeric buttons and Enter to jump into a specific slide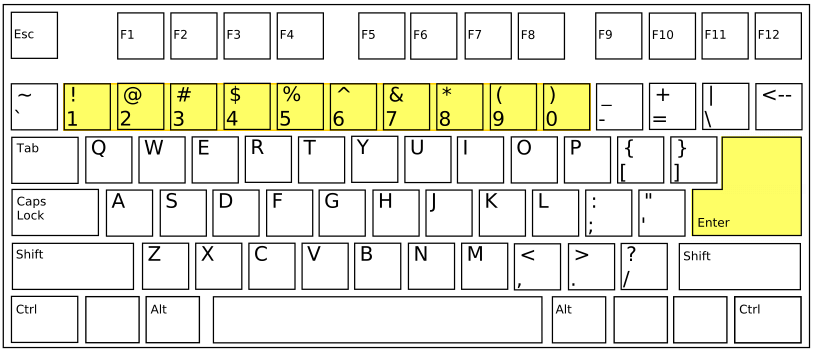 The easiest way to jump into a specific slide in PowerPoint is by pressing the number button and then press Enter to confirm. The program will instantaneously move you to the slide you selected.
For example: If you want to go to the 12th slide, just press 1 and 2 button on your keyboard, then press Enter.
This method is quite useful when you have a small number of slides and you can remember exactly the content on each slide.
#2 Press G to get the overview of presentation slides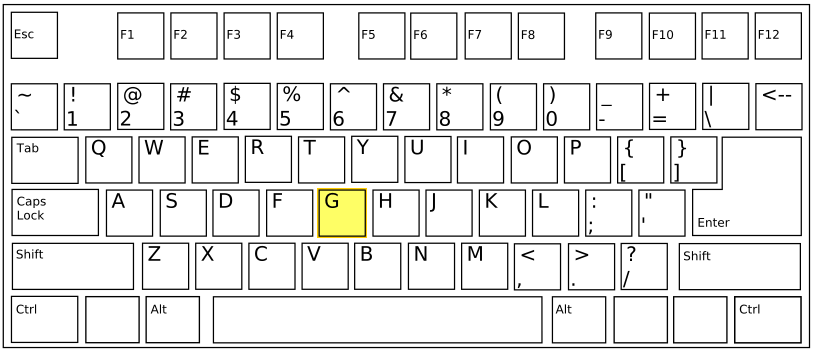 The most elegant way to move into a specific slide is by pressing the G button on your keyboard. After that, use the pointer to select which slide you want to show to the audiences.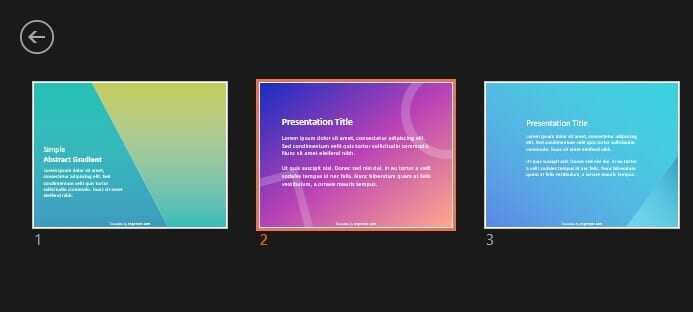 It shows a thumbnail of each slide so you can choose the right slide just by looking at it. Not only that, the fascinating animation effect creates a seamless transition for the audience.
#3 CTRL+S shortcut could help you to move to a certain slide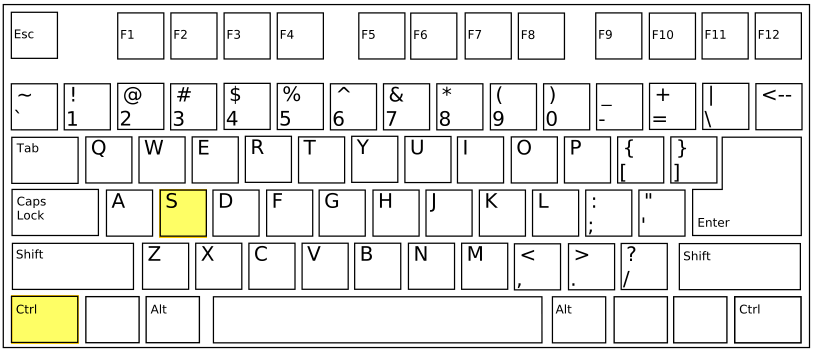 When you pressing a CTRL+S shortcut on the active presentation, it will give you an option to hop into a specific slide. Just select the slide and then click Go To.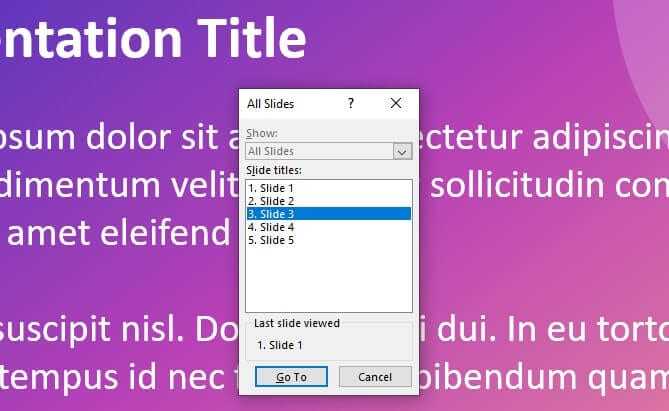 Similar to the first method, using the CTRL+S shortcut may be only useful when there are not many slides in the presentation file.
---
The presentation template used in this tutorial is 5 Simple Abstract Gradient PowerPoint Template which you can download and use for free.
To sum up, here are three ways you can use:
Press numeric buttons and then Enter
Press G and click on the slide
Press CTRL+S, select the slide and click Go To
I hope this article helps you! Thank you for reading.