Have you ever been in such a rush and unconsciously made a mistake that ruined all of your presentation? You only have limited time before your due, and you almost lost all of the hope. Solution? Restoring the latest edit version to get the original back.
Google Slides facilitates you to track back any version or changes you made to your slides. Simply by clicking a button, your presentation will be restored to the latest edit version in no time. Below is the steps how to restore the latest edit version on Google Slides:
Open your slides you want to re-edit. In this tutorial we will show the slides we used to create Google Slides Background tutorial, kindly check it out!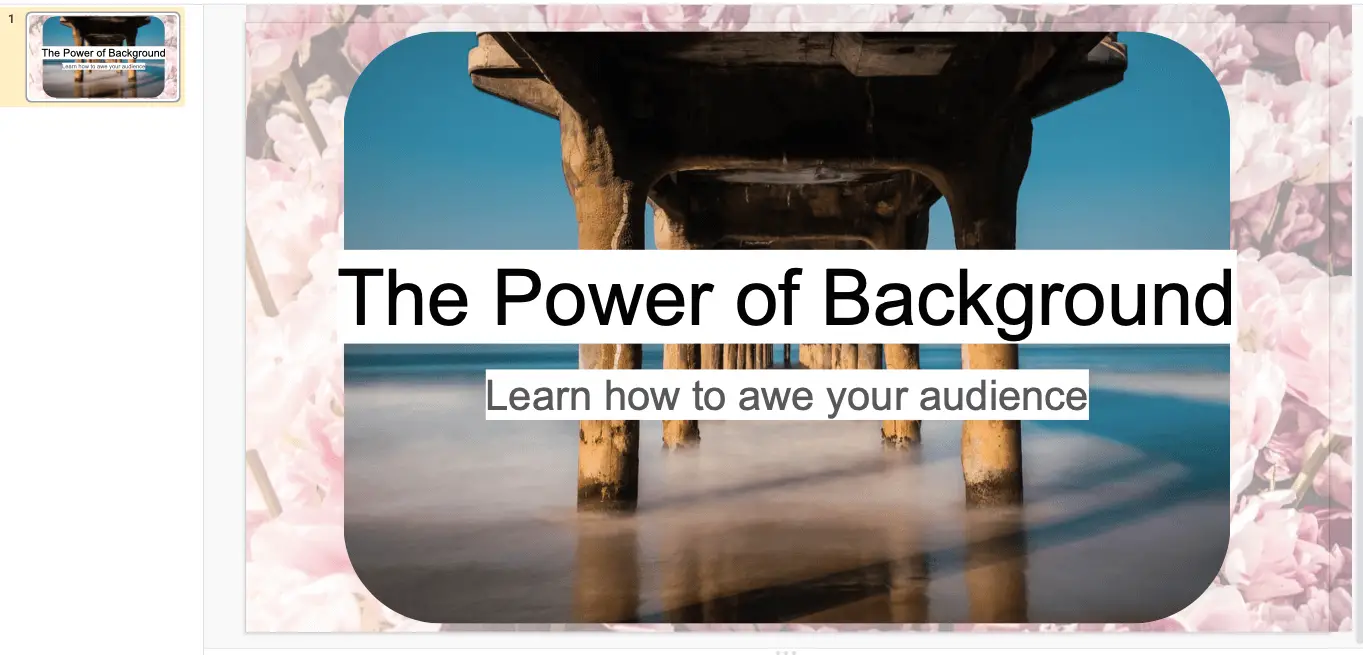 2. There are many things we did on this slide. For example the background. We want to change it into a single background only (no flowers). Click on 'Last Edit…. Ago'

3. Expand the option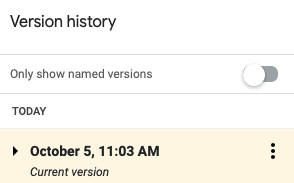 4. Tonnes of change for a single slide. Don't worry, it's all clickable. Click on the approximate time the change was made.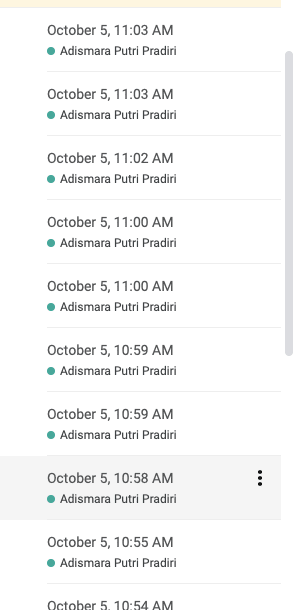 5. Found it! Now you can preview the slides during this editing time.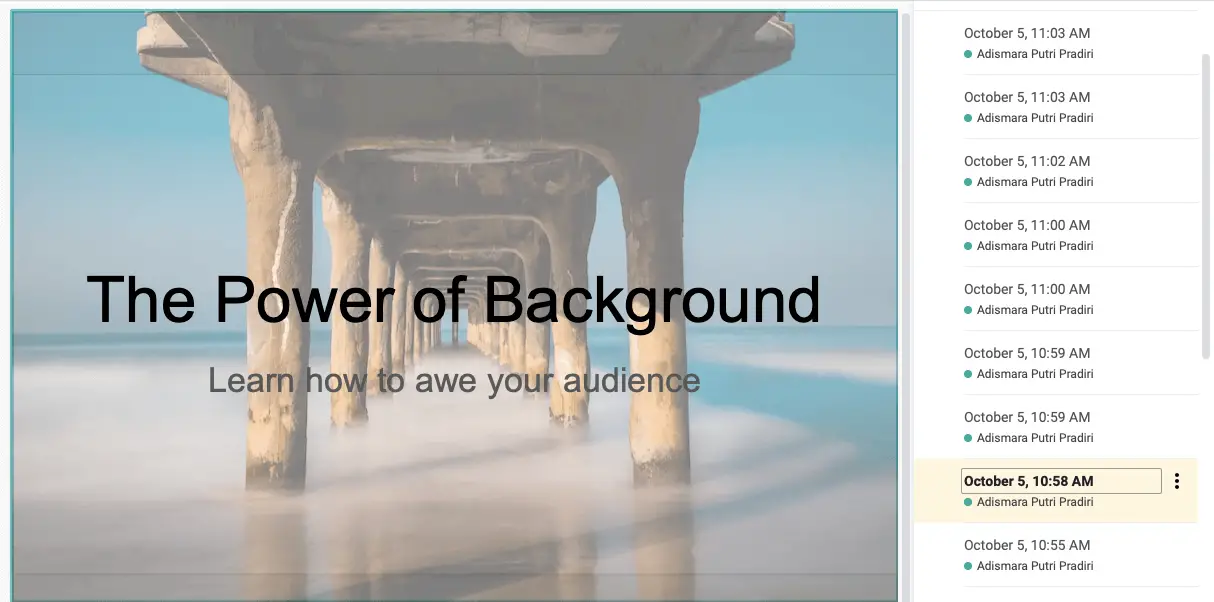 6. Click 'Restore this version', click OK

Now you have it!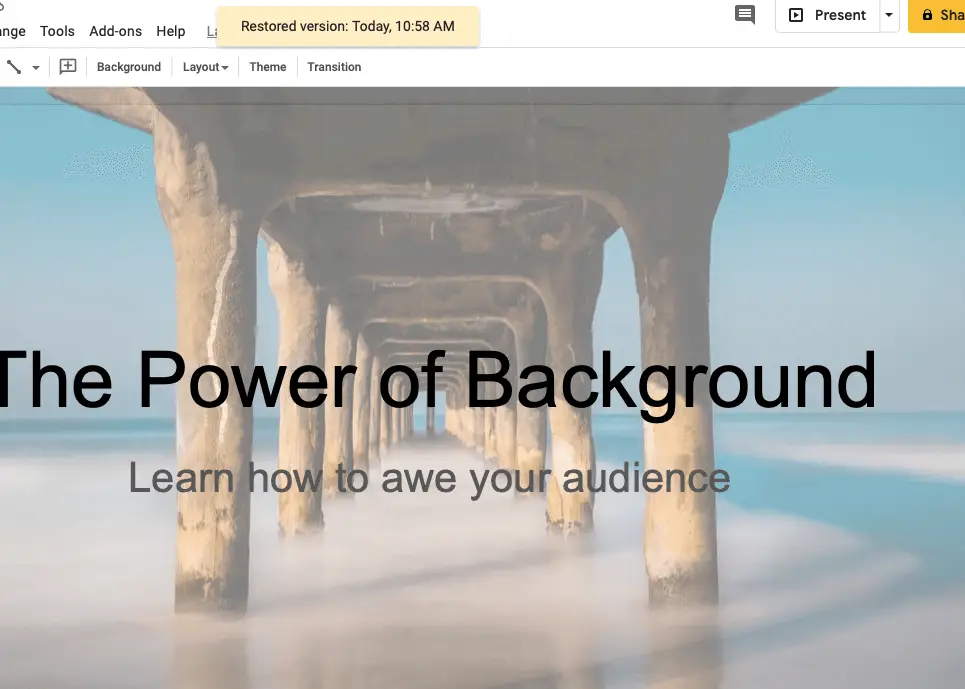 Do not worry, your latest change will still be available for you to revert back. Saving so much time, ain't it?