If you don't want to see the slumbered eyes of your audience, consider making your presentation more entertaining or relaxing by adding background music. This audio can be played individually on each slide or run continuously until the very last slide.
Google Slides allows the possibility of adding nice background music to your presentation document. Therefore, a third-party audio player app is not needed. The audio will be played through your presentation device or the auditorium's speaker if it happens to be connected.
In this article, you will learn how to insert background music on your Google Slides presentation. Before we get into that, make sure you already have an audio file that falls under the MP3 or WAV format. With that said, let's follow the guide.
1. Visit Google Drive on your computer and click New. Just so you know, the audio file has to be added to Drive before it can be used on Slides.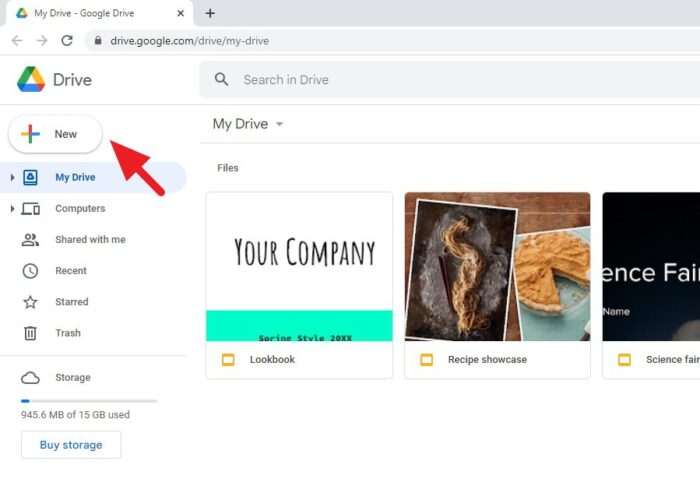 2. Then, select File upload.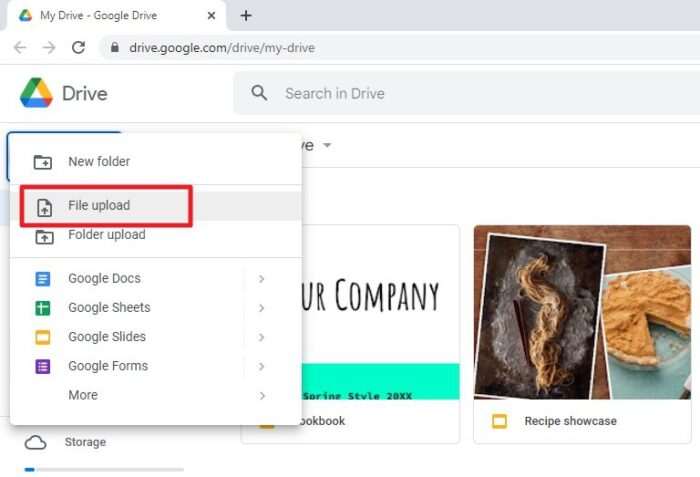 3. Browse your audio file, select it, and hit Open. Wait until the upload is finished.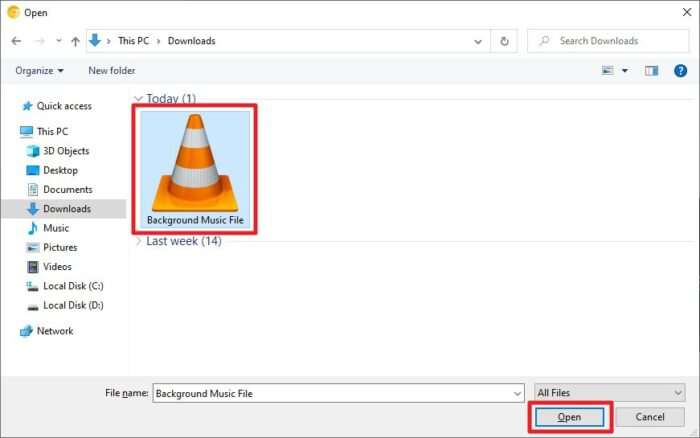 4. Now, visit Google Slides and open your presentation document.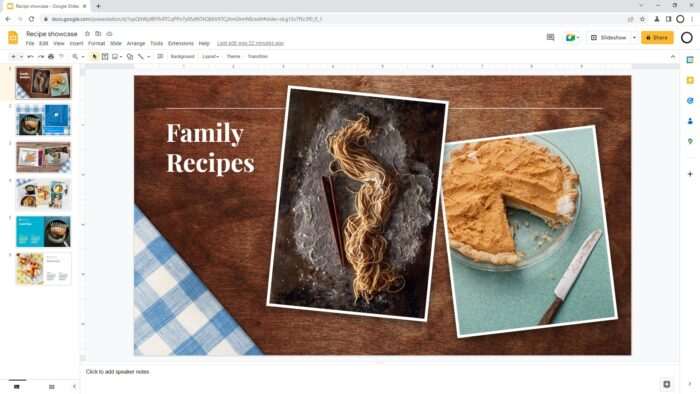 5. Click on the slide where you want to put the music. If you want to add it as background music, open the first slide.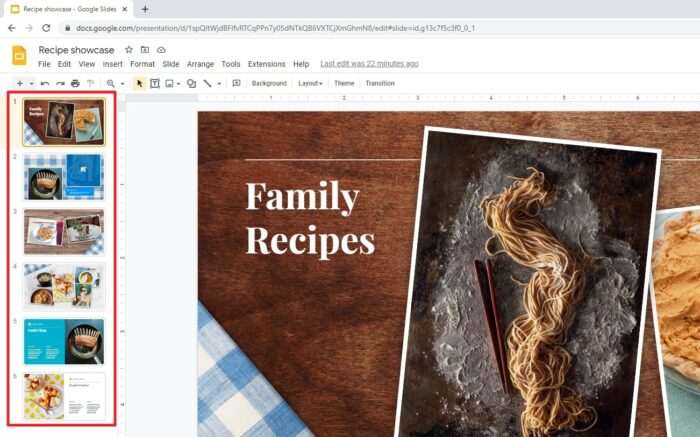 6. Then, go to Insert > Audio.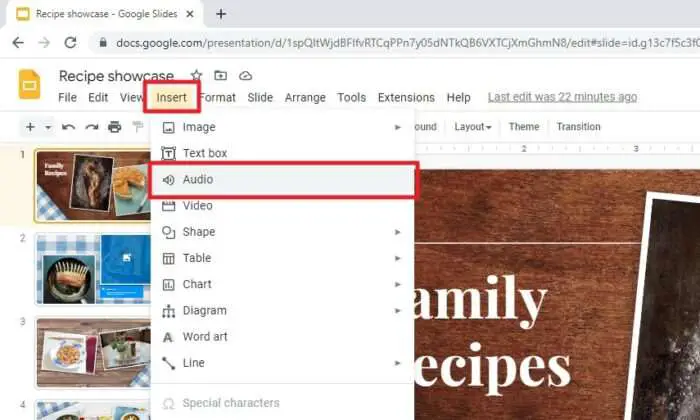 7. Under the My Drive tab menu, click on your audio file and hit Select. Use the search feature if you having a difficult time finding it.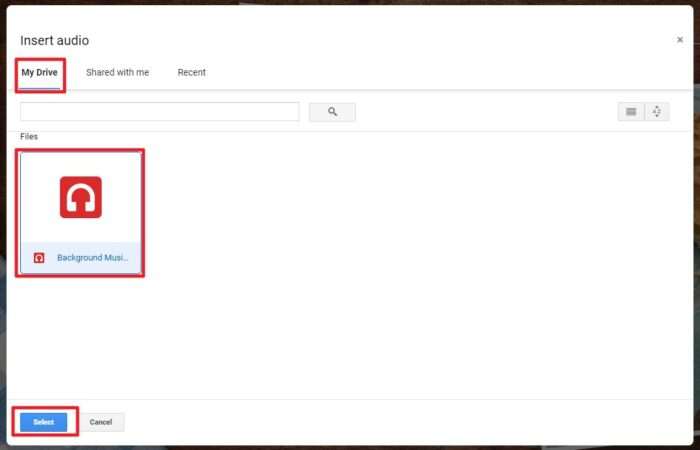 8. The audio file has been inserted. You may see the icon in the middle of the slide. There is also a panel on the right where we can customize the audio settings.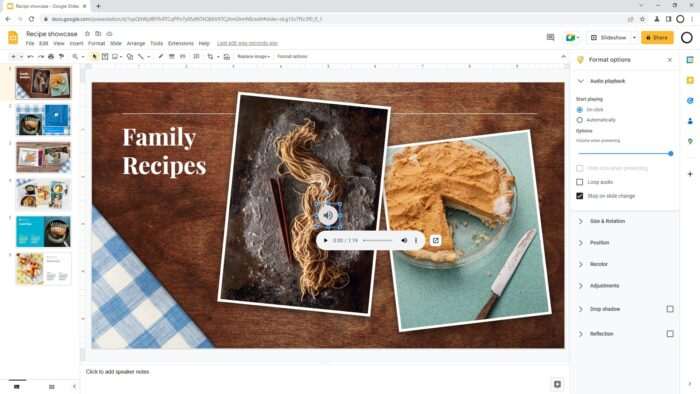 9. Remove the checkmark from the Stop on slide change menu. This will ensure the music will play continuously on all slides.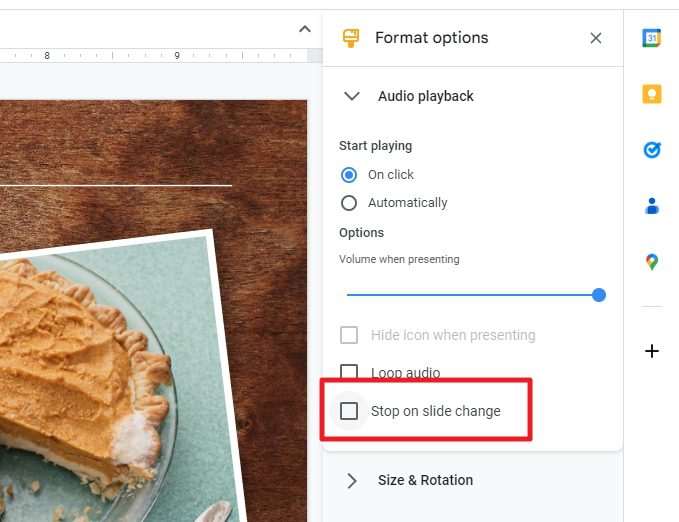 10. Next, you can set the music to play Automatically as soon as the slideshow started.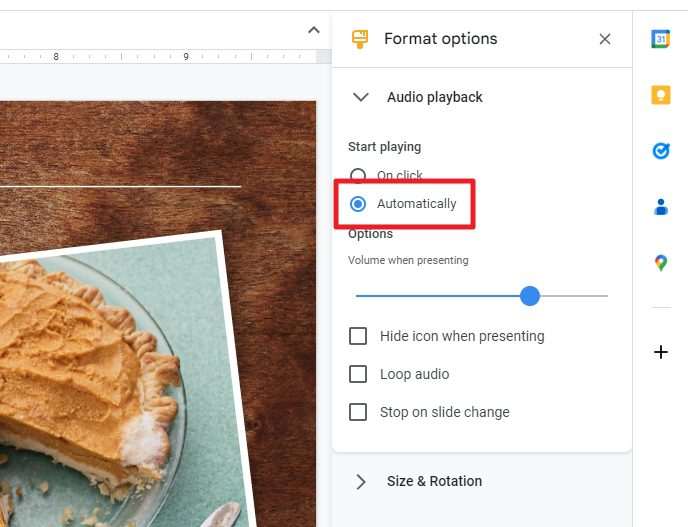 11. Then, check both Hide icon when presenting and Loop audio.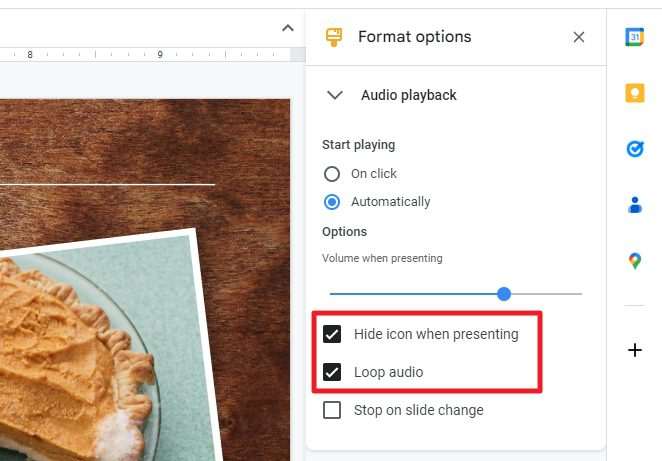 12. Lastly, try to run the Slideshow and see if everything is running perfectly.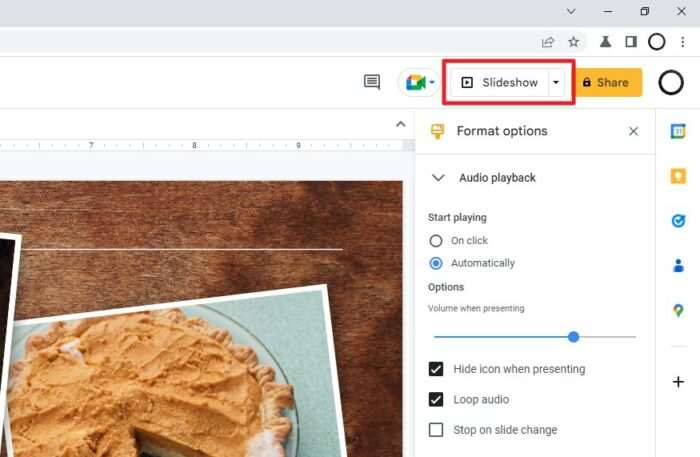 Known issue: Sometimes the audio icon is not hidden when presenting. Consider dragging it out of the slide area. This will keep the audio functioning normally while remaining hidden from spectators.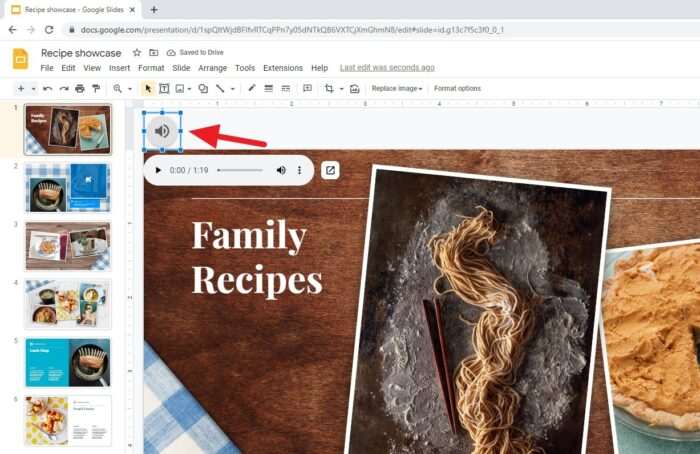 Additionally, have a little thought on how the audio is going to be played. The speaker from a tablet or laptop may be enough for a small room. But for a larger room, try connecting your computer to a much more powerful audio system so your audience can enjoy the music at its fullness.
To get quality ambient sound for free, you can check out services like Pixabay Royalty Free Music and YouTube Audio Library.