In the old days, when you want to include a map in your slide, you could take a screenshot of Google Maps, and then put it into the presentation as a static image. That's very easy, anybody can do it.
But now that web technology has developed rapidly, if you want the map to be dynamic so the presenter can interact with the map, you can put an interactive Google Maps into the slide.
1. Open Google Maps in your browser. Search for the area that you want to put in the slide and arrange it in the way you want it to look in your presentation.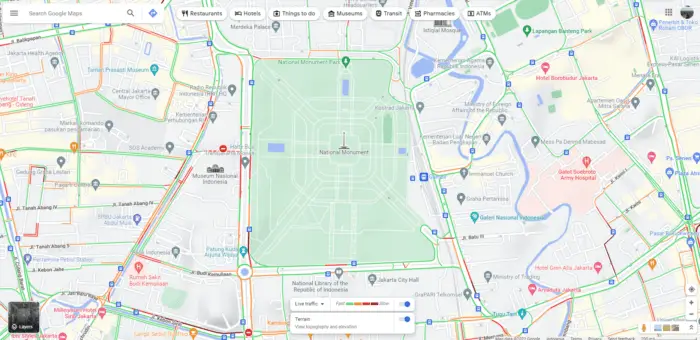 2. In the upper left corner, click the hamburger button or icon with three horizontal lines.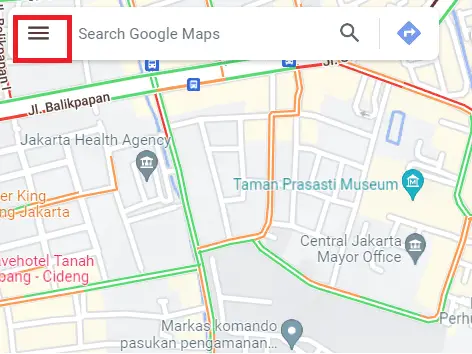 3.  Choose Share or embed map.
4. Next, go to Embed a map and click Copy HTML.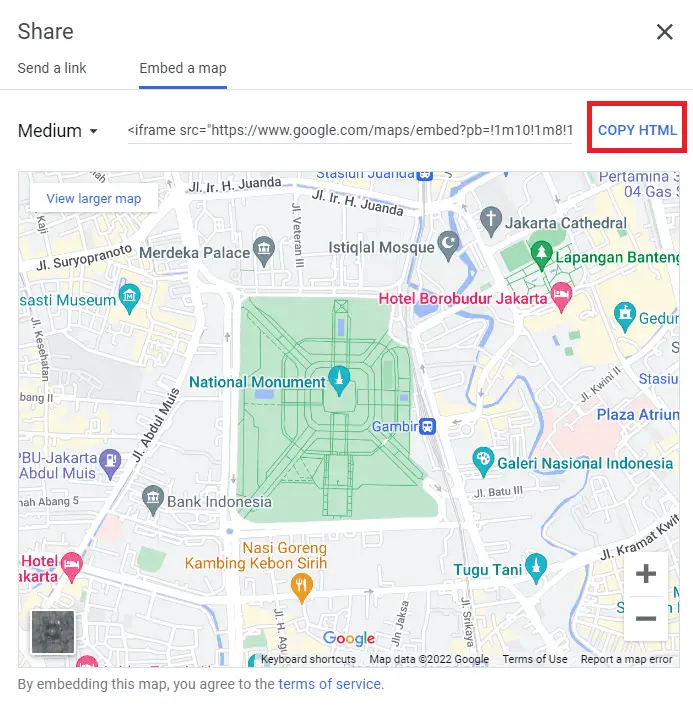 5. To get that map into PowerPoint, it's going to need an add-in called Web Viewer. In PowerPoint go to the Insert tab, and click Get Add-ins.

6. Search for Web Viewer and click Add.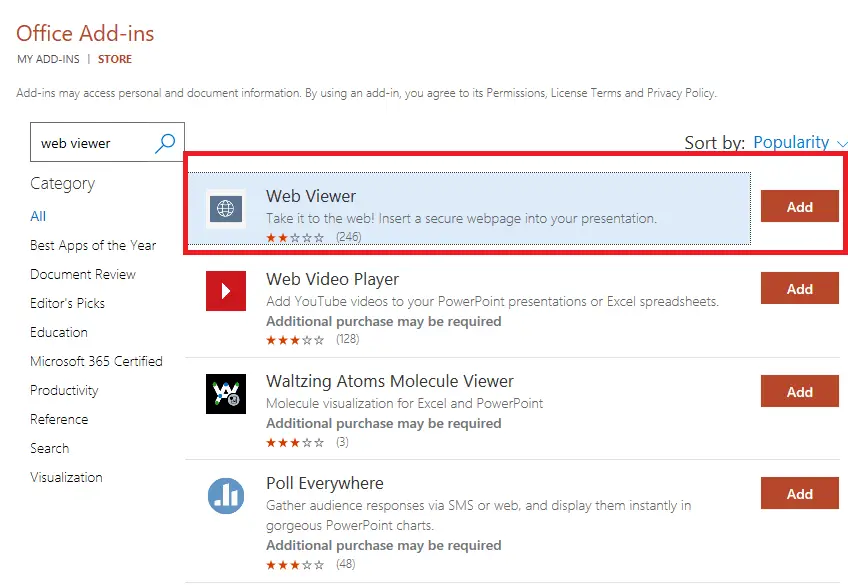 7. Give it a check to the terms and conditions and Continue.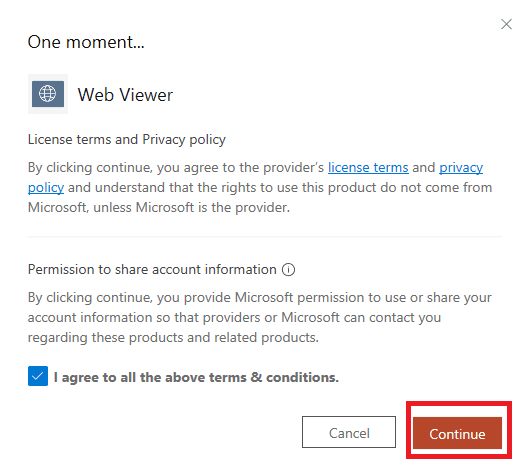 8. After this add-in is being added to PowerPoint, now paste the HTML code from Google Maps starting from www.google.com. Remember, DO NOT include this part "<iframe src=https://"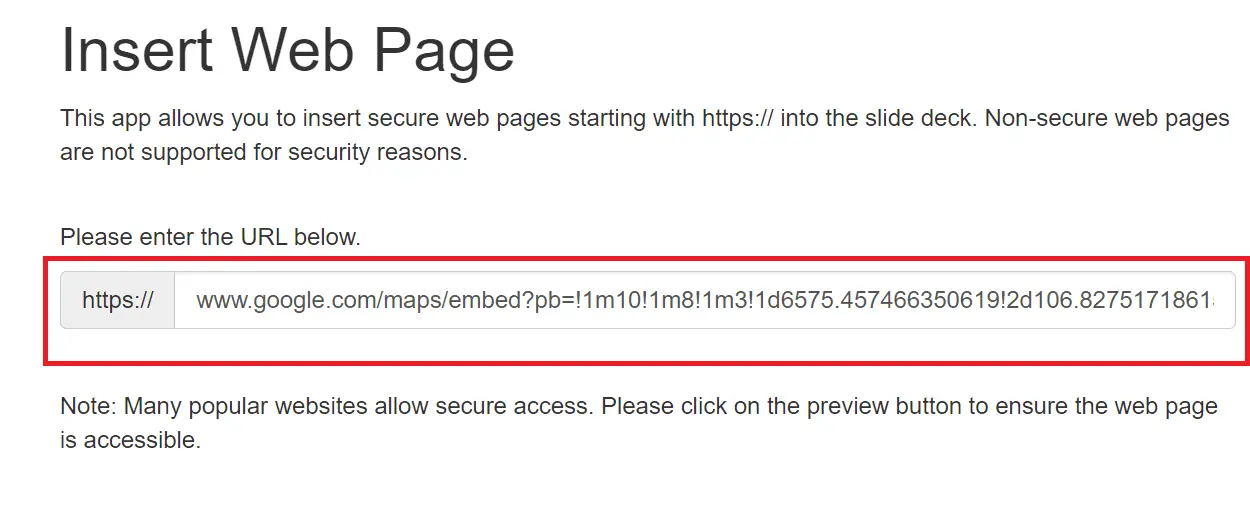 9. Now click Preview.

10. Wait for a few seconds and now that Google Maps is embedded into your PowerPoint presentation.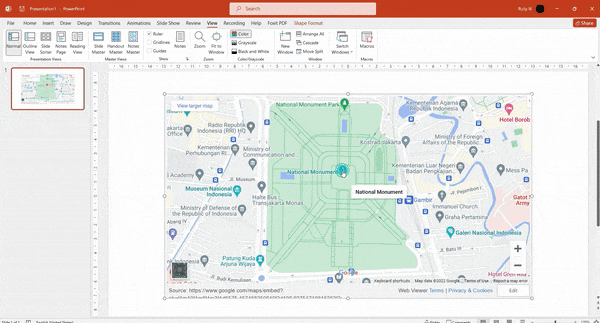 The following guide is based on Microsoft PowerPoint 2021 which may or may not have the same interface as other versions.