When presenting a Powerpoint, we need to remember that the target is not us, but the audiences themselves! No matter how good your design is, you can always have the possibility to level up your interaction.
One way to get the most out of the attention is by offering a game. Game requires you to question the audience, and vice versa.
Audience will most likely engage in the question rather than one-directional speech. This is why the game is suitable to be an icebreaker.
The simplest form of game you can make in Powerpoint is Right-or-Wrong. It's a series of questions you ask during the presentation and let the audience answer. If it's wrong, you can show the slide 'Wrong' and the explanation. Same thing goes if the answer is correct.
Without further ado, let's find out how to make a simple Powerpoint game!
1. Prepare the presentation and the question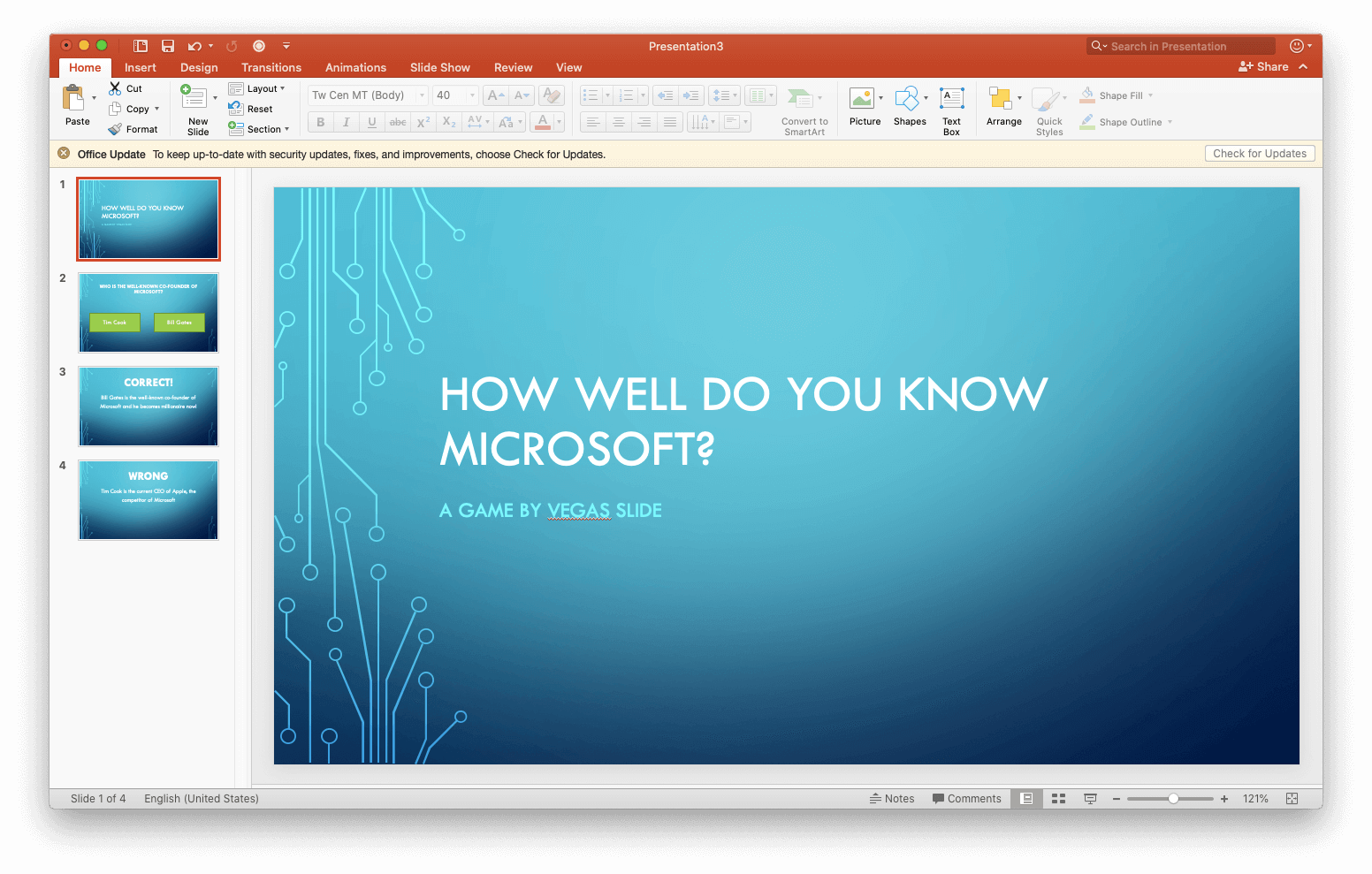 2. Make a slide each consisting of the questions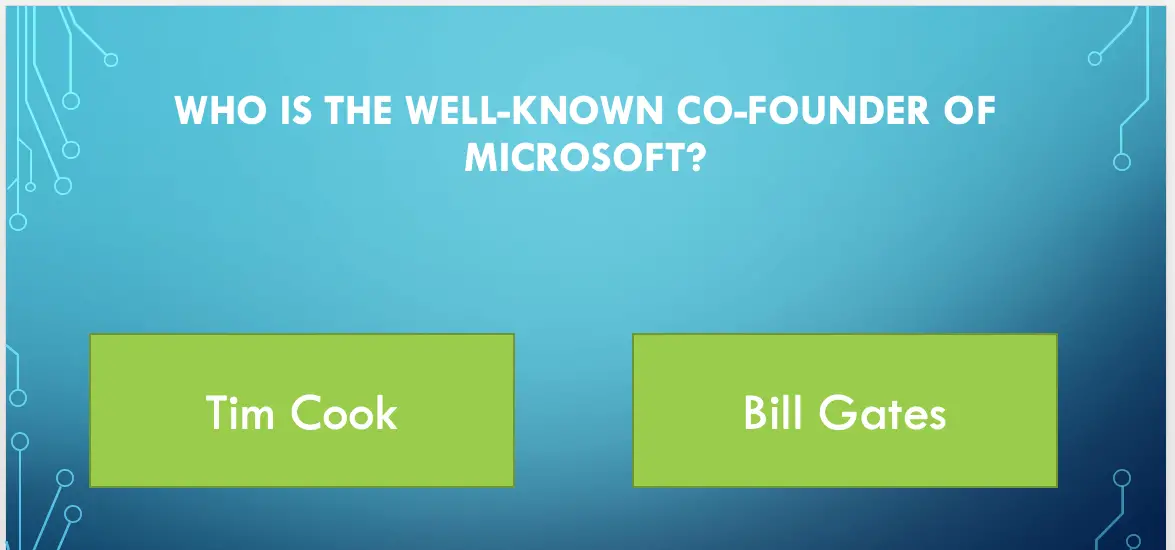 3. For each question slide, make additional 2 slides which are 'Correct' and 'Wrong'.
4. Don't forget to add the explanation why the answer is correct and the other is wrong
5. Done with the slides? Now let's go to the first question slide. Right click on the 'Correct Answer' box, click Hyperlink. You can read more about linking powerpoint slides here.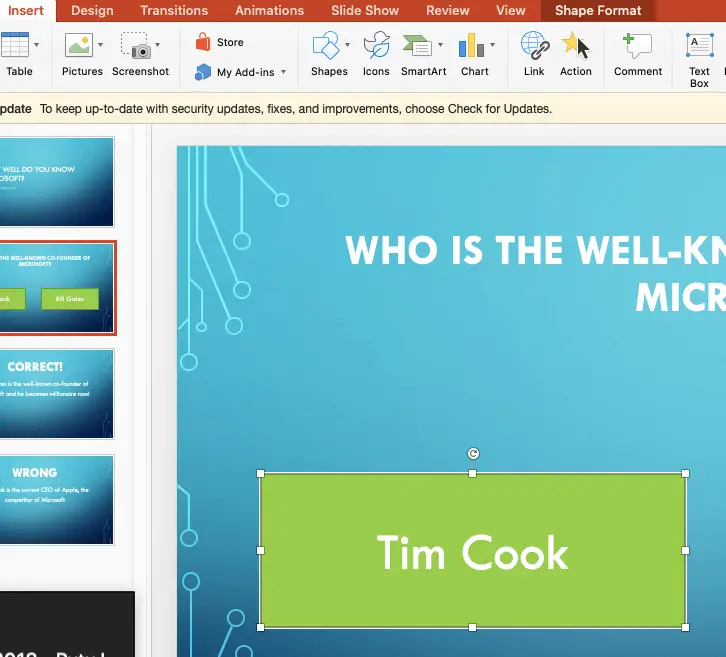 6. Then anchor the box to the 'Correct Slide'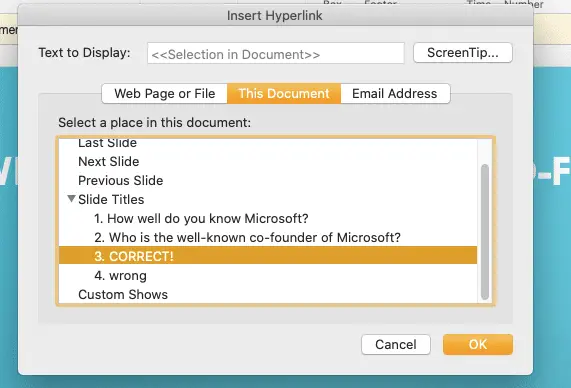 7. Do the exact same thing with the 'Wrong Answer' box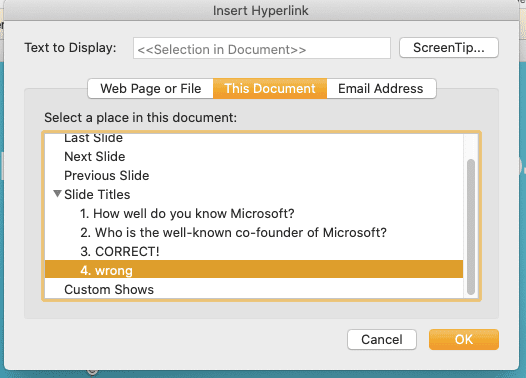 8. Repeat on all the slides
Ta-da! Now you're done with the simple Powerpoint game. You can try it first by entering the presentation mode and check whether the click automatically directs you to the proper slide or not. Good luck!