I've always found it challenging to keep my audience engaged during presentations, especially when some slides can take longer than others. Fortunately, there is a way to solve this problem: timed slides. With timed slides, you can set a specific amount of time for each slide, ensuring that your presentation flows smoothly and your audience stays interested.
In this article, I'll guide you through the steps of making a timed slide on Google Slides. But I should mention that there is no such thing as a timed slide in Google Slides. But there are some workarounds that you might want to try.
Table of Contents
Method 1: Using the auto-play timer
When running a presentation, it's possible to set a timer for each slide so that it will automatically transition to the next slide when the time is up. Essentially, you can precisely set the time for the slide to appear.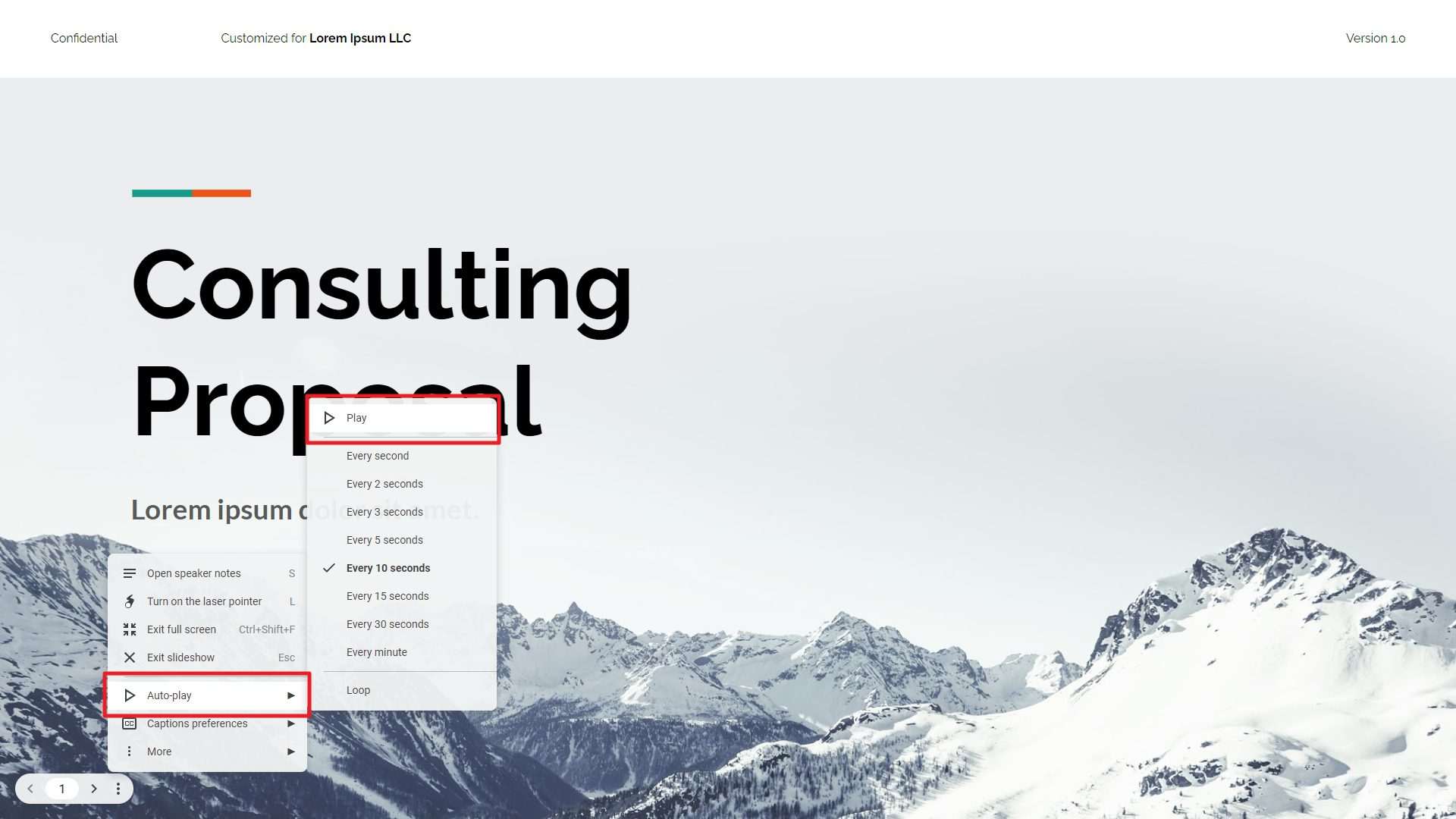 To do that, run the Slideshow, hover the pointer to the bottom left corner of the screen, click the options menu, navigate to Auto-play, select the duration, and click Play. You may also enable the Loop mode to continue the presentation endlessly.
Please note that you cannot set the time on each slide individually, the timer setting will be applied to all slides within the presentation document.
Method 2: Publishing the presentation to the web
When you are publishing the slides to the web, there is an option to make the presentation run automatically and each slide will be displayed at a specific duration.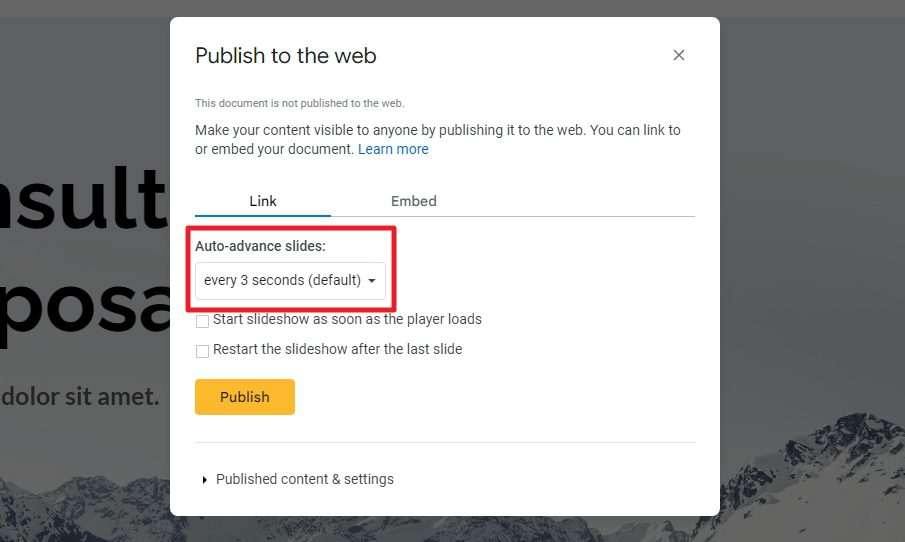 To do that, click the File menu, navigate to Share, and select Publish to web. You can modify the duration in the Auto-advance slides column, then click Publish. You will receive a link where the presentation can be viewed.
Method 3: Use a third-party add-on
Frankly, I haven't found a third-party add-on that can time each individual slide in Google Slides. The closest that I could think of is Showmaster which is an add-on that offers a countdown timer. Speaking about that, there is also a Chrome extension named Slides Timer which can do the same but with slightly more customization (you can learn more about the countdown timer here).
The timed slide feature is not yet realized in Google Slides but the function can be imitated by several methods that I explained above. Alternatively, you might want to try presenting on PowerPoint as it offers a lot more flexibility for a creative presentation.