One way to make your presentation not boring is by adding background music throughout the presentation. This background music could be something soft and light, avoiding awkward silence when you're not speaking. With the right sound theme, it would elevate your show to a whole new level.
Microsoft PowerPoint seems to aware of this usefulness. The tool makes it a lot easier to add background music right into the slide so it will play automatically when you run a slideshow.
Here's how you can add background music to PowerPoint. The following guide should be suitable across PowerPoint versions.
1. Launch a PowerPoint document.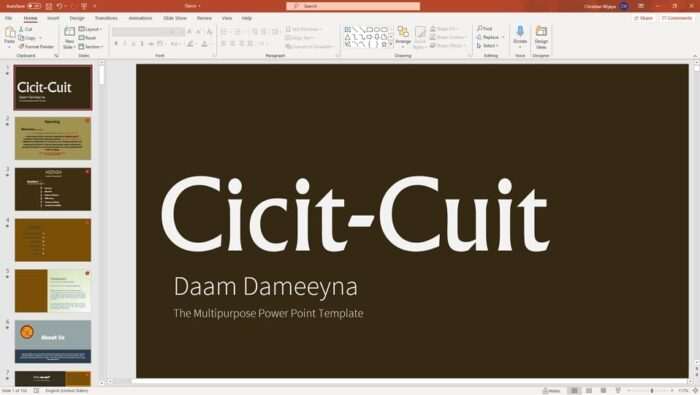 2. Go to Insert > Audio > Audio on My PC…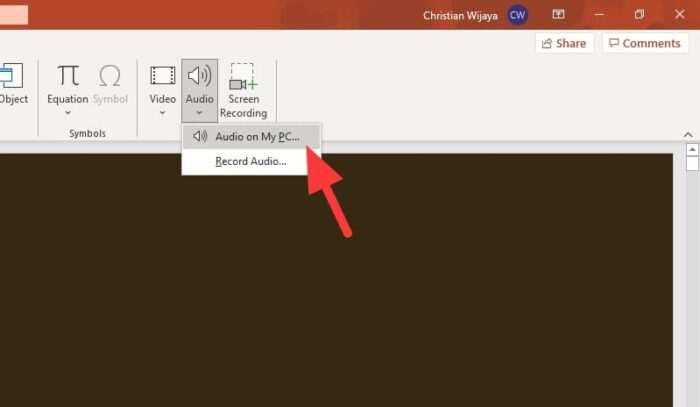 3. Select a music file from the device, and hit Insert. Don't have one? Check out free Audio Library on Youtube.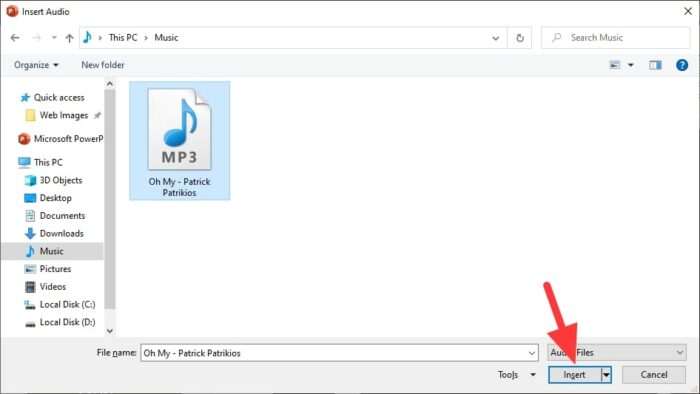 4. An audio icon will appear which you can resize, relocate, and allows you to play the music.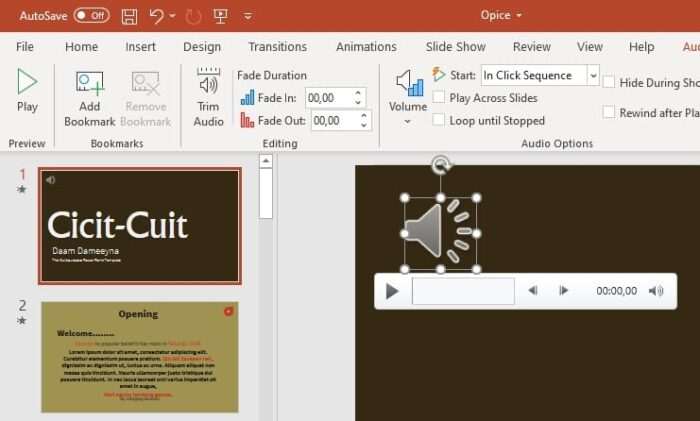 5. To play the music automatically, click on the Playback menu, set Start Automatically, tick the Play Across Slides, and Loop until Stopped boxes.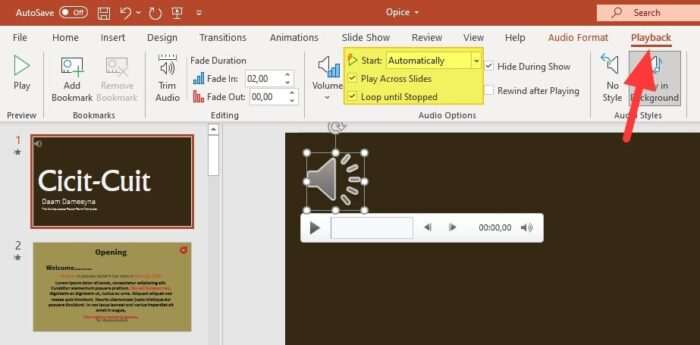 That way, the music will start to play when you run a slideshow (F5) and will stop when the presentation ended. Else, if the presentation still on but the music is about to end, it will replay the music from the beginning.
Personally, I love to add about two seconds for Fade In and Fade Out to ensure a smoother start and end of the music. This is highly recommended if music has a relatively loud volume, so it won't shock your audience.