The WiFi connection in a meeting room is often disappointing and some people had to admit a defeat by using their phone as a hotspot to compensate for the lack of decent internet. But, if you are just want to present something and nothing else, being offline should not be a problem.
Google Slides, although being titled as an online-first presentation tool, surprisingly can work without the internet connection. Believe it or not, offline editing has been around since 2013, yet not many people are aware of it.
So, in this article, I will show you how to make your Google Slides presentation can be launched and presented while offline.
1. First, visit the Google Docs Offline extension page and click Add to Chrome to install it to the browser.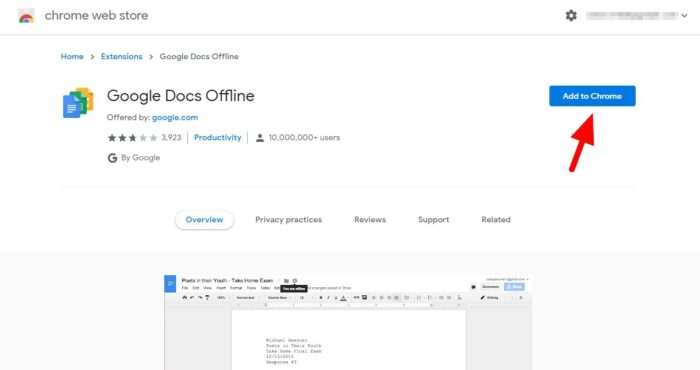 2. To confirm, hit Add extension.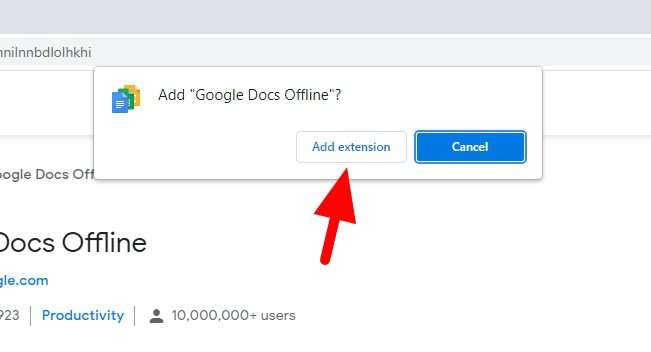 3. Next, open Google Drive. You read it right, Google Drive (don't worry it's still related).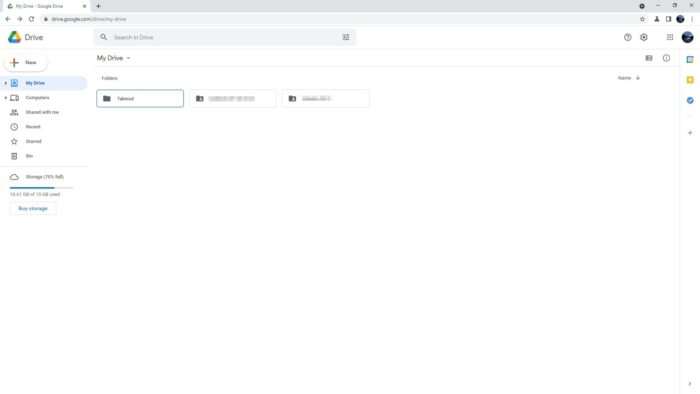 4. Click the gear icon and select Settings.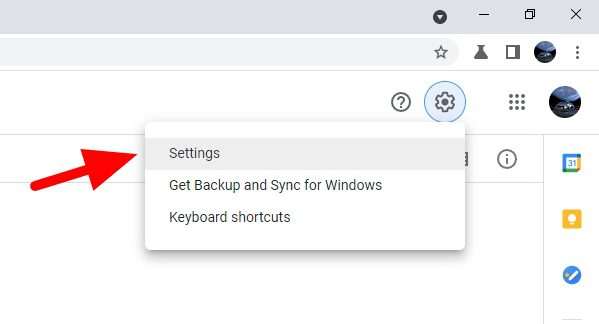 5. Tick the Offline checkbox and click Done.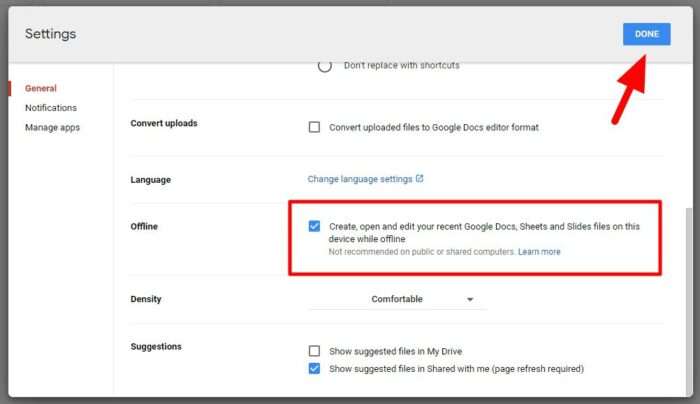 6. Now, launch the presentation file on Google Slides which you want to present offline.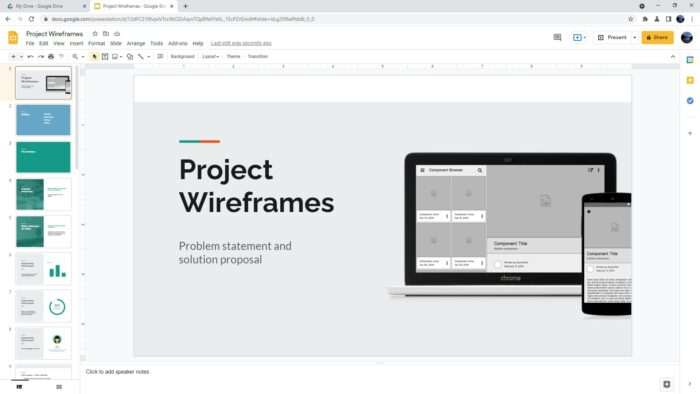 7. Click File > Make available offline.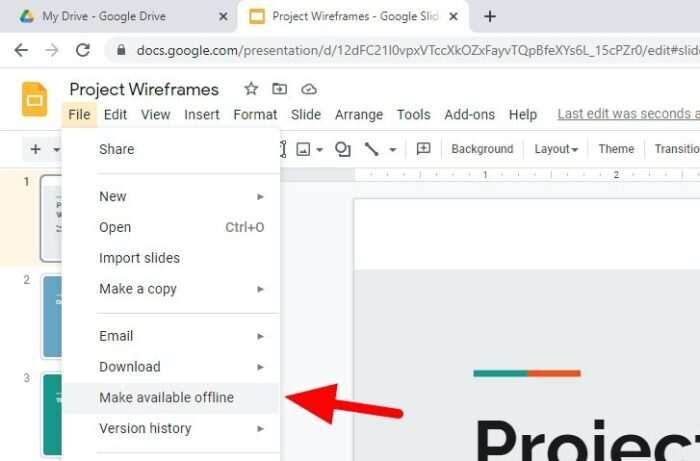 8. Wait until it is fully downloaded to the browser. You will receive this message.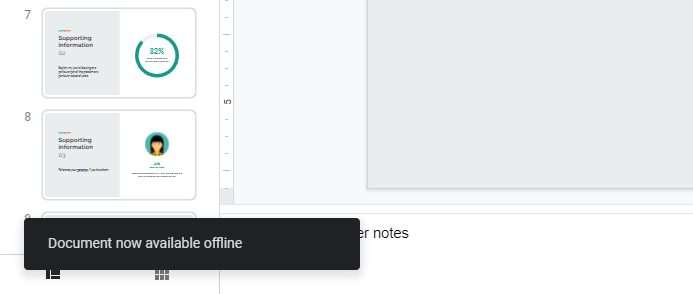 9. Then, try to disconnect the internet and visit Google Drive.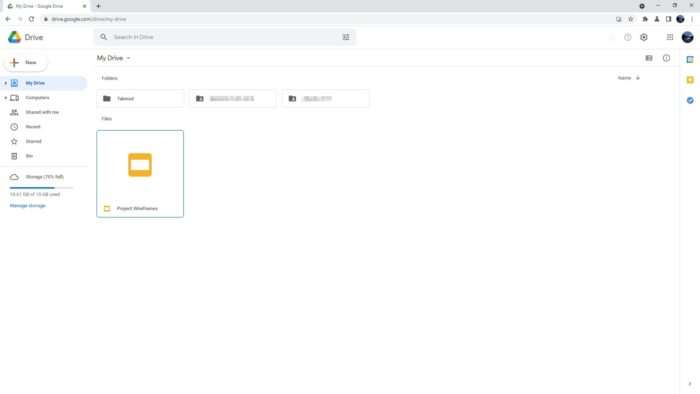 10. The document should appear there, open it with Google Slides.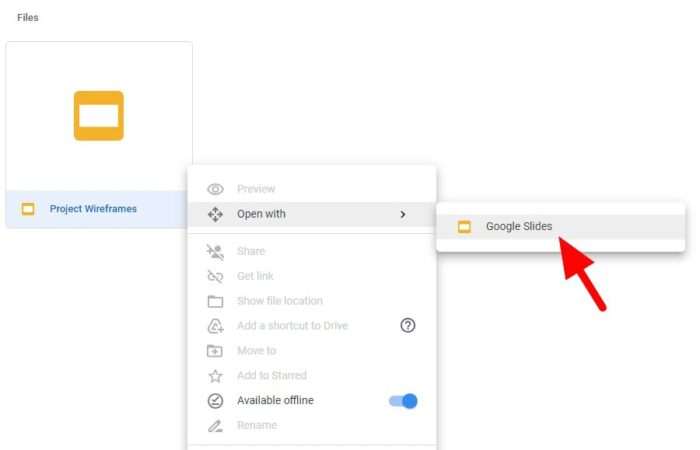 11. And there you have it, Google Slides running while offline.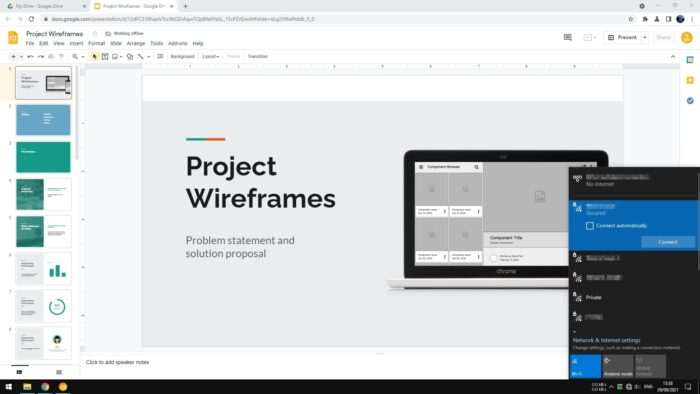 You may present the slide or make changes to the document. The changes will be stored offline until you get back online again to be synchronized.
Alternatively, the document can be saved as a PPTX file on your computer which is later available offline to be launched, edited, and presented with Microsoft PowerPoint.