SlideShare is a popular platform for sharing presentations online. You can find slides on various topics, such as business, education, technology, and more. SlideShare can be a great source of inspiration and information for your own projects.
But what if you want to download a presentation from SlideShare and view it offline or edit it for your own purposes? The easiest way to download presentations from SlideShare is to use the built-in download feature on the website. However, this method only works if the author of the presentation has enabled the download option and you have to log in first.
If the author of the presentation has disabled the download option, you can still download the presentation from SlideShare using a third-party downloader tool. There are many online tools that can help you download slides from SlideShare in various formats, one of which is ssSlideShare.
1. Open your web browser and go to https://ssslideshare.com.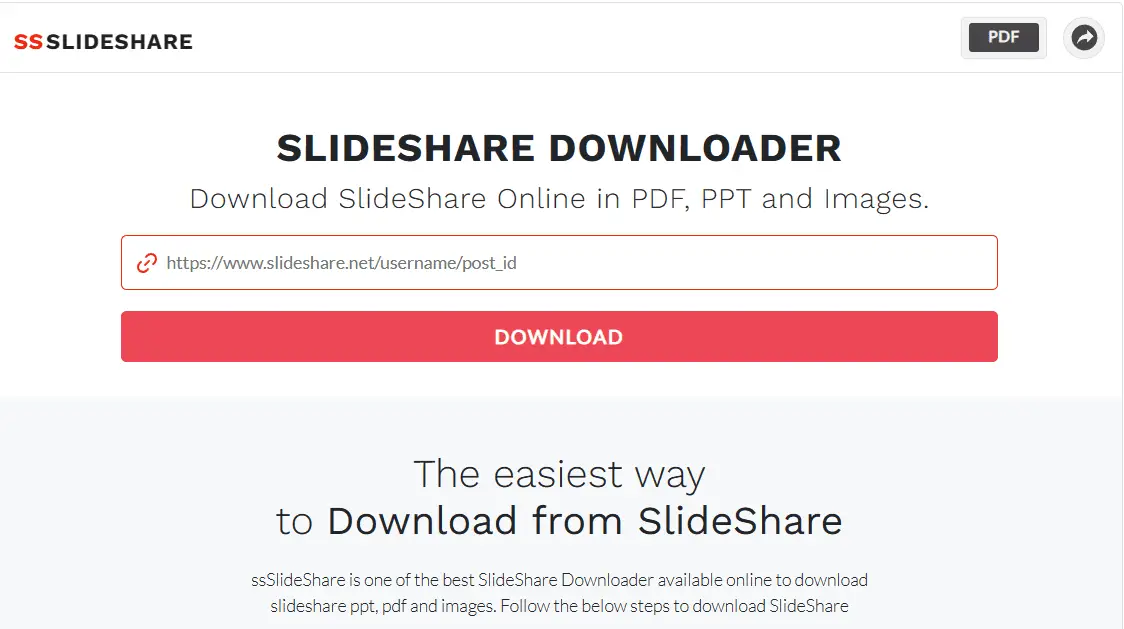 2. Copy the URL of the presentation you want to download from SlideShare.

3. Paste the URL in the downloader box on ssSlideShare.com.

4. Select your output format by clicking on the top right corner: PDF, PPT, or image.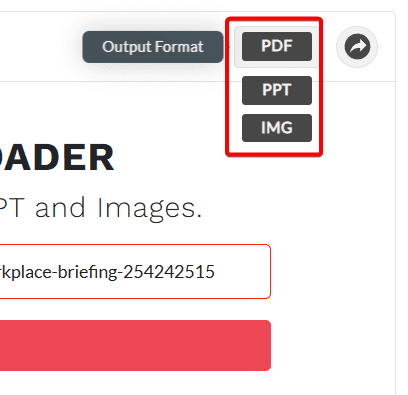 5. Click on the Download button. You can select all slides or any individual slide in that presentation.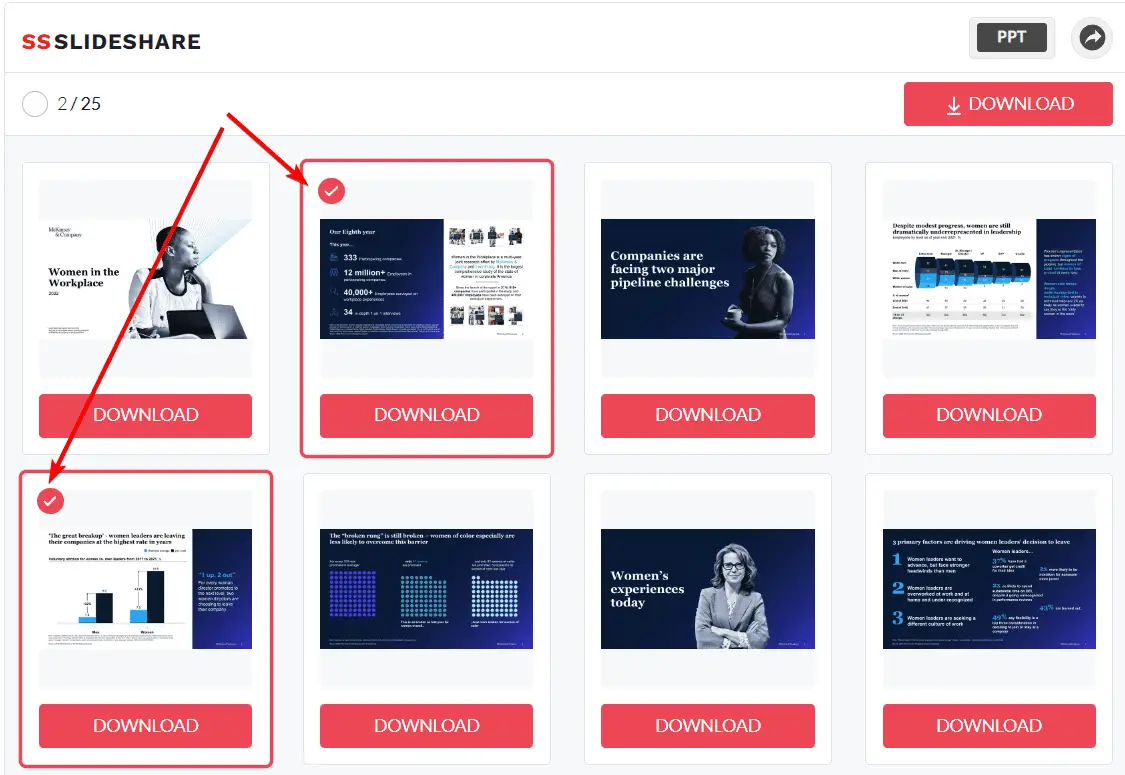 6. Click on the Download button in the right corner, and the presentation will be downloaded to your device.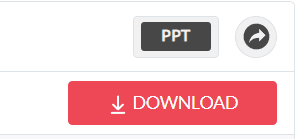 7. However, the presentation you downloaded from Slideshare using any third-party downloader tool, when you open it in PowerPoint the slide content will be in image format. You won't be able to edit it directly.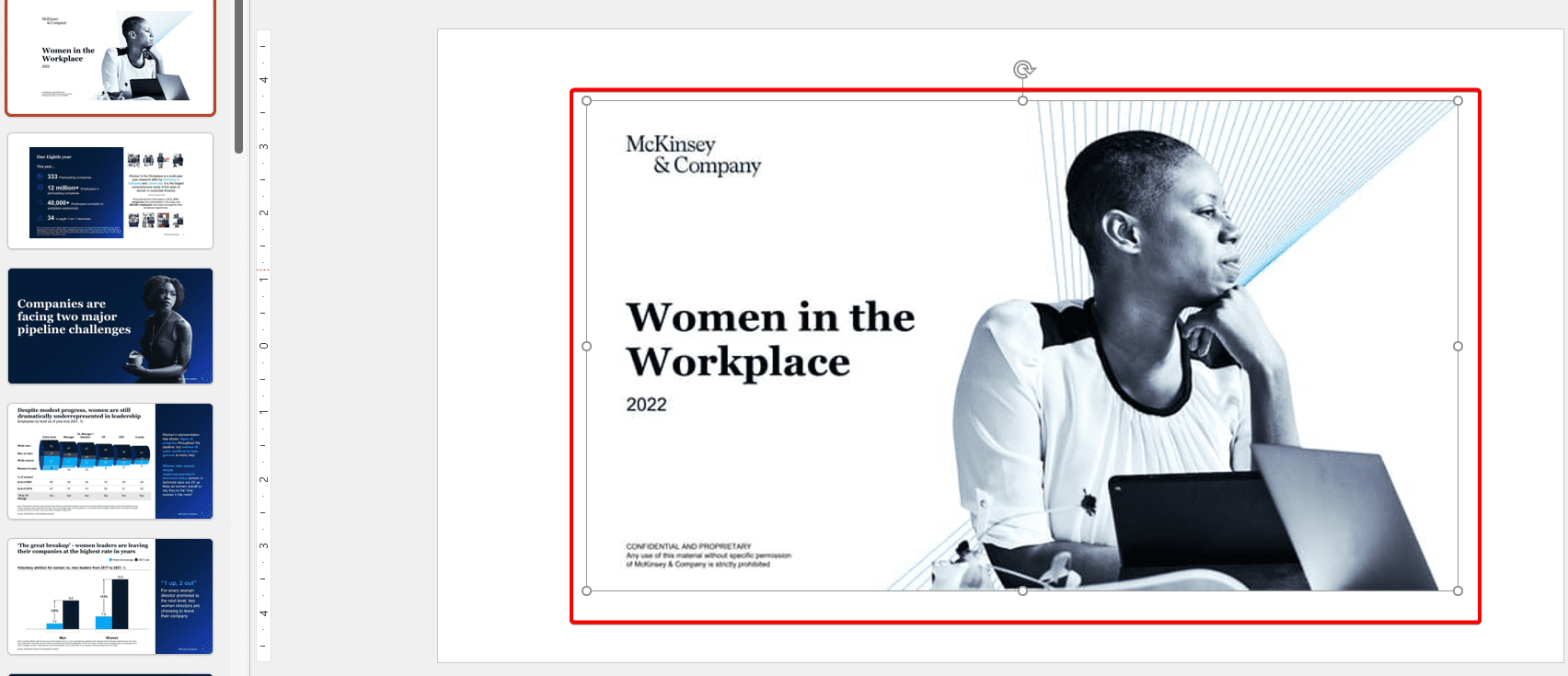 Alternatively, you can recreate the presentation by inserting the images into a new PowerPoint file and adding your own text and other elements.