Not sure how you're going to deliver on the speech? Prepare a little paper as a 'cheating sheet' for your materials!
This is especially true for the presenter who has performance anxiety. One of the performance hack is to print powerpoint slides complete with the speaker's notes.
Speaker's notes could help you remember the details of each bullet on the slides. You can also be reminded when to start refreshment games for the audience or throwing jokes related to the slides.
We will show you how to print powerpoint with notes on Mac OS. Follow these steps to save yourself:
1. Make sure the powerpoint you open already has several notes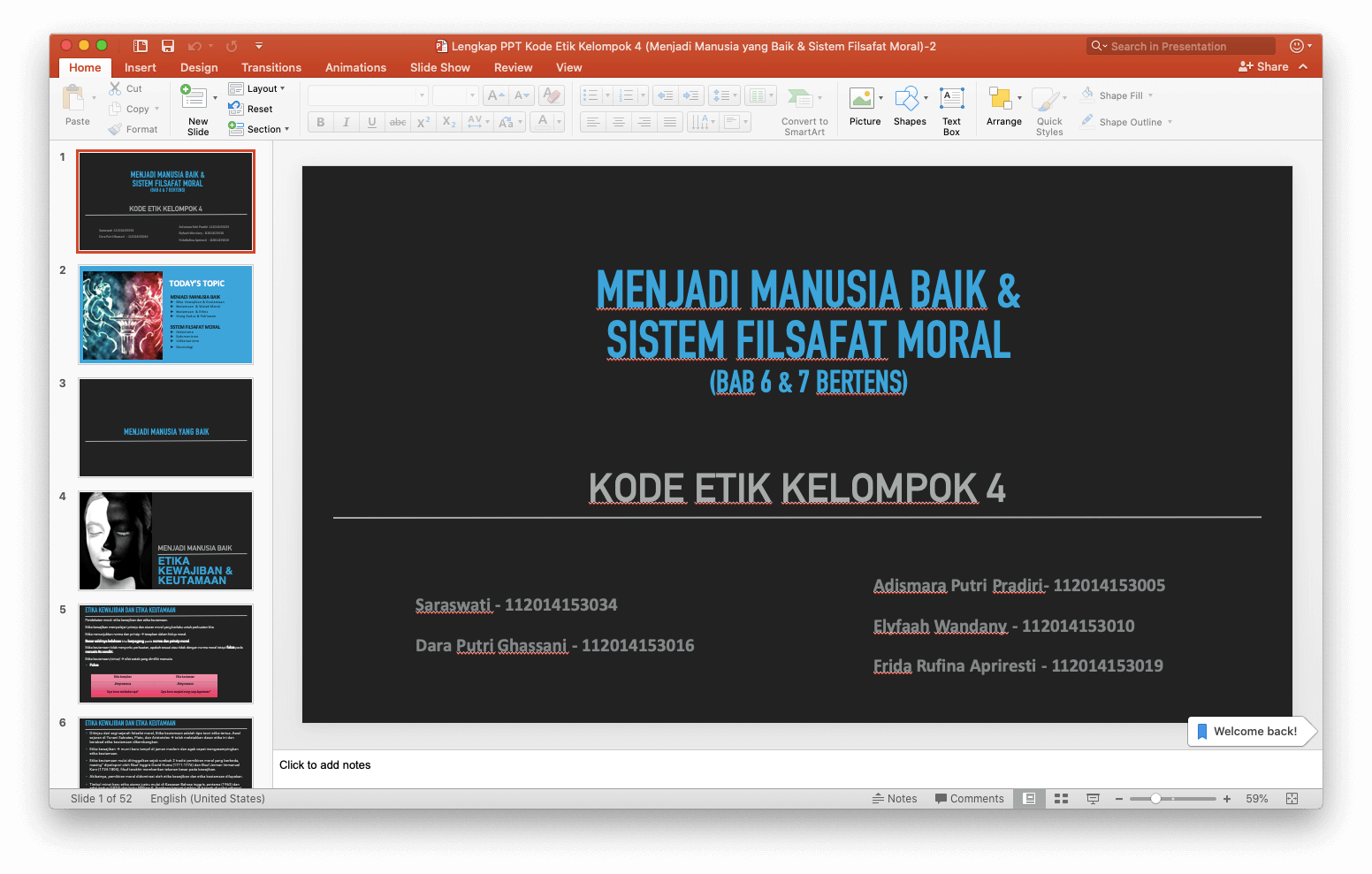 2. Click File then Print

3. The print option box will be popped out.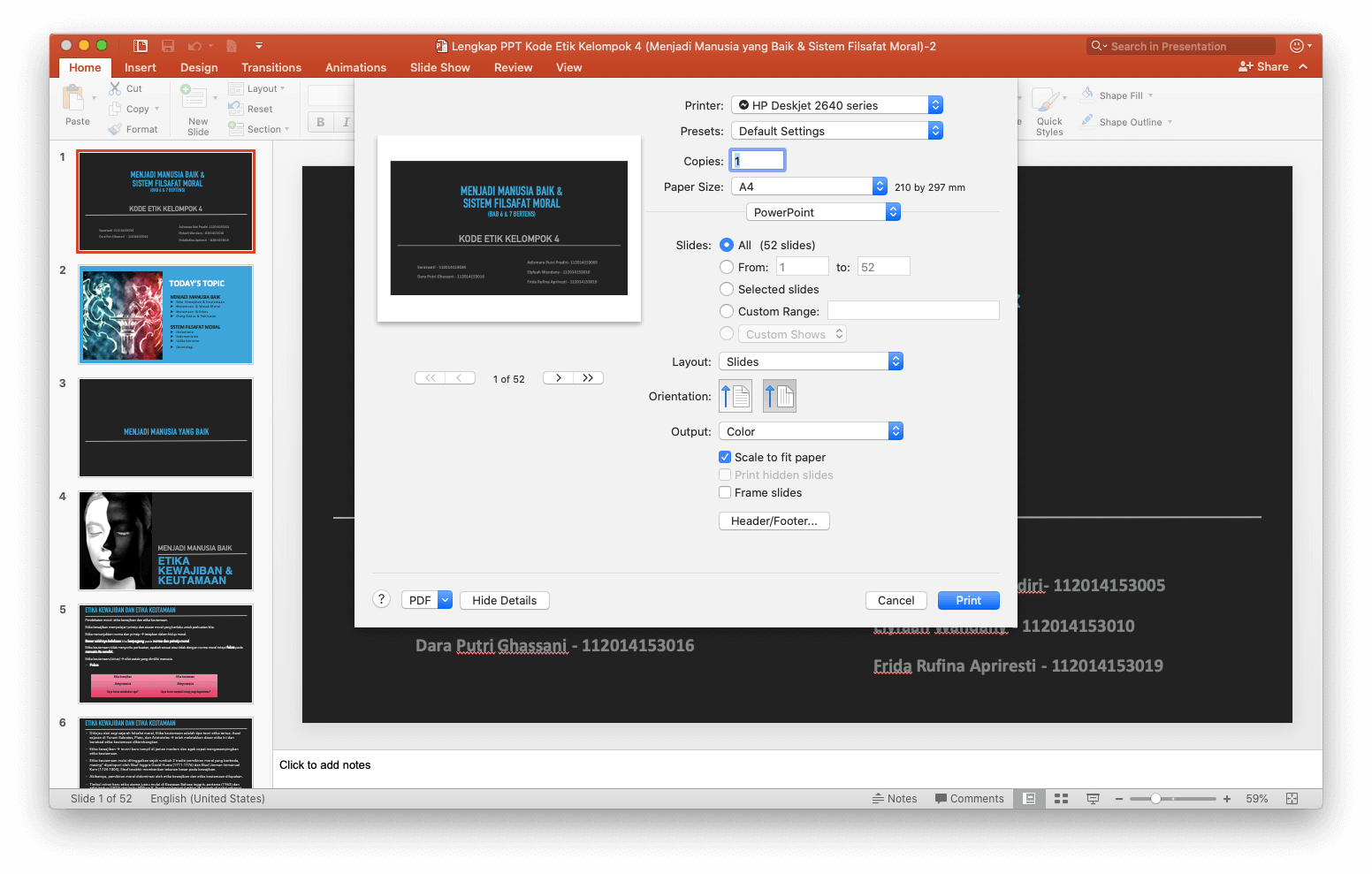 4. You will see the Layout will be on 'Slides'. Click and choose 'Notes'.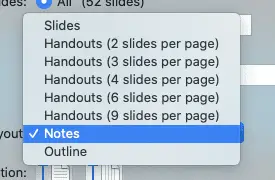 5. The preview will change. Make sure you can see your own notes.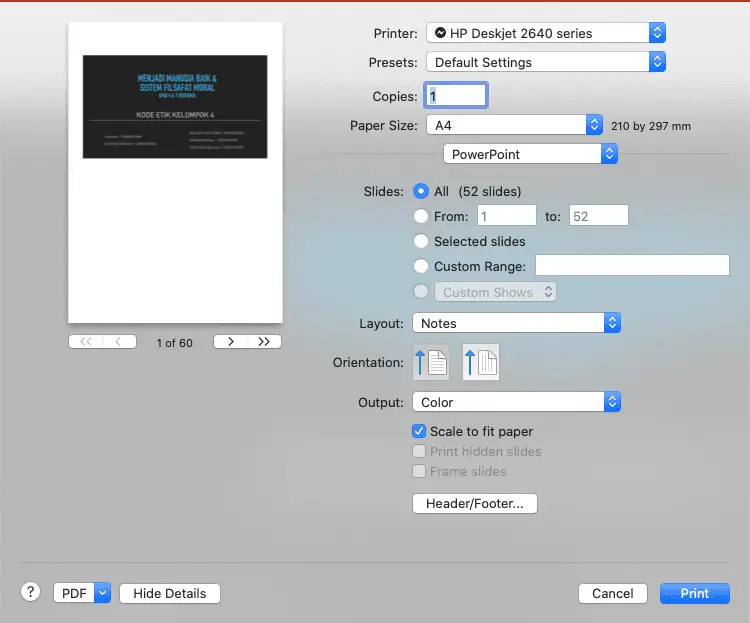 6. Click Print!
As you can see, the slides will now be printed as one slide per page. Be aware of this since you don't want to hoard too many papers on the stage!
Alternatively, you can choose the slides that are necessary to be printed on your own. Good luck!