Do you want to make your PowerPoint presentations more fun and engaging? Why not add some comic characters to spice up your slides? In this tutorial, we'll show you how to use the Pixton PowerPoint add-in to create and insert custom characters in your slides.
What is Pixton?
Pixton is a web-based platform that allows users to create and share their own comics. Users can choose from a variety of templates, characters, backgrounds, props, and speech bubbles, or create their own from scratch. Users can also collaborate with others on comic projects, or join communities based on their interests. Pixton is designed to be easy to use, fun, and engaging for people of all ages and skill levels.
How to add Pixton in PowerPoint
1. To install the Pixton add-in, go to the Insert tab and click on Get Add-ins. Or you can get it from Microsoft AppSource.

2. Search for Pixton. Once you find the add-in, click on Add.

3. After installing the add-in, you can open it by going to the Insert tab in PowerPoint. You should see the Pixton Characters icon. Click on it to launch the add-in.

4. The Pixton add-in will open on the right side of your PowerPoint window. You can start from scratch by clicking on Quickstart.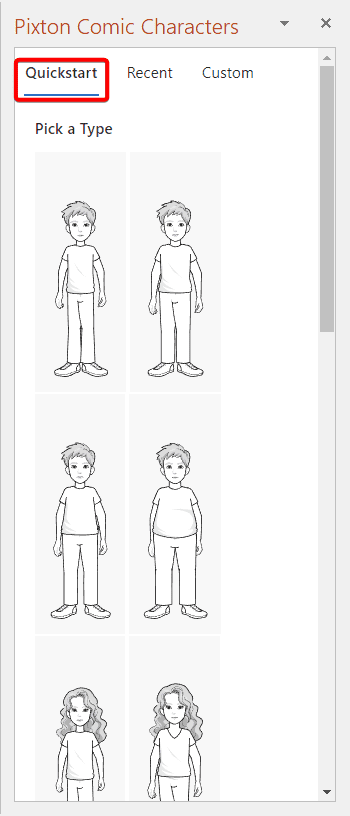 5. After choosing a character, you will be taken to a character editor where you can customize every aspect of your character's appearance, such as skin color, hair, outfit, and pose.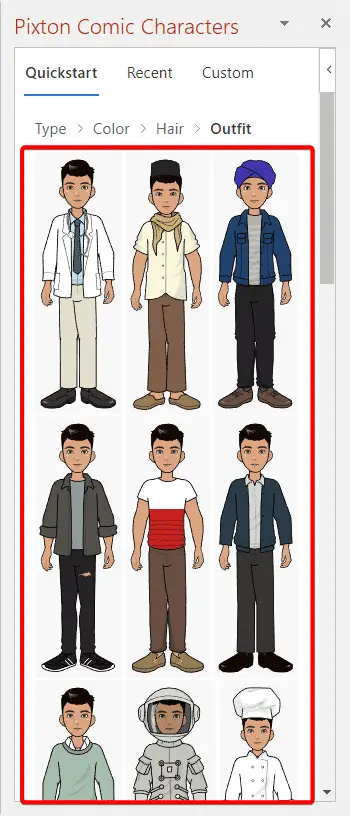 6. Once you are happy with your character, you can insert it into your slide by clicking on it. Your character will appear on your slide as a vector graphic that you can resize, rotate, move, or crop. You can also copy and paste your character to other slides or presentations.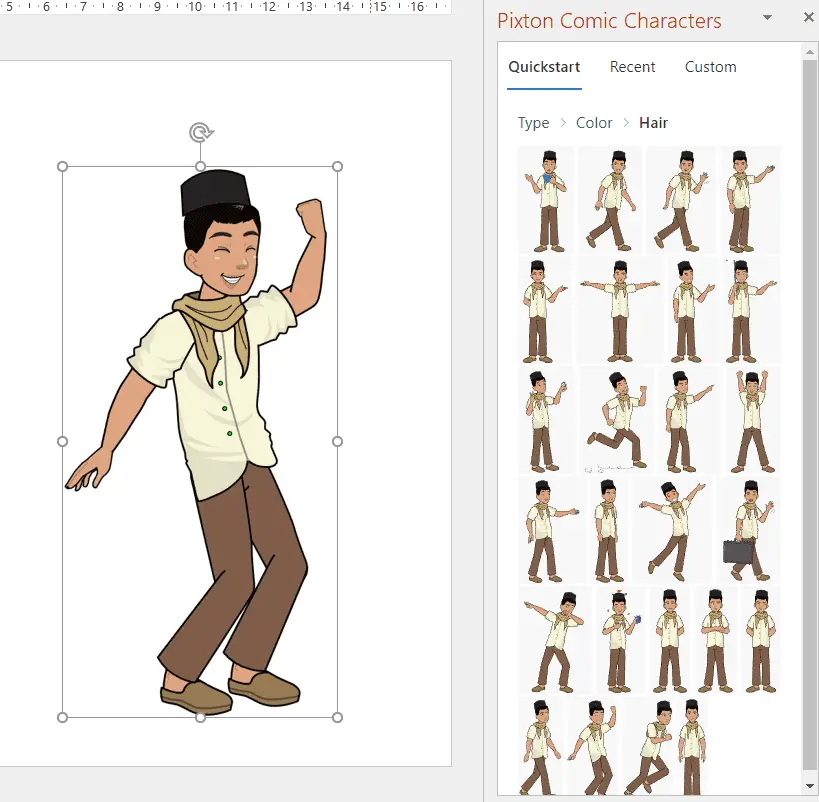 You can repeat these steps to create and insert more characters. Have fun with your comic characters and impress your audience with your creativity!