Thanks to its unique feature, GIF lets you show animation images that play automatically when open. This is part of the reason why GIF is so popular in PowerPoint presentations, especially to make the slide decoration become a lot more fascinating to see.
In this guide, you will learn how to insert a GIF image into the PowerPoint slide. This guide applies to PowerPoint 2010, 2013, 2010, 2016, 2019, as well as 365.
1. Launch the PowerPoint slide you want to add GIF.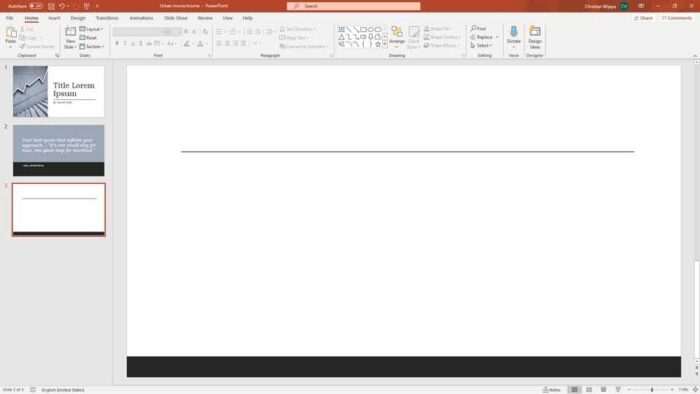 2. Go to Insert > Pictures > This Device… (you may choose from Stock Images or Online Pictures if you wish).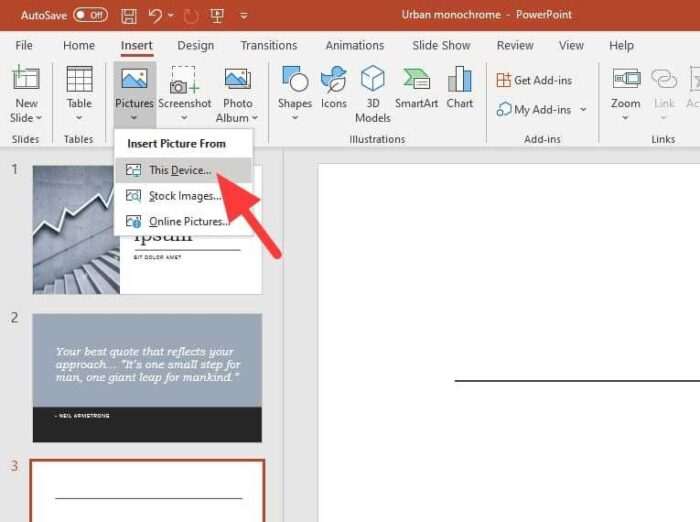 3. Select the GIF picture and click Insert.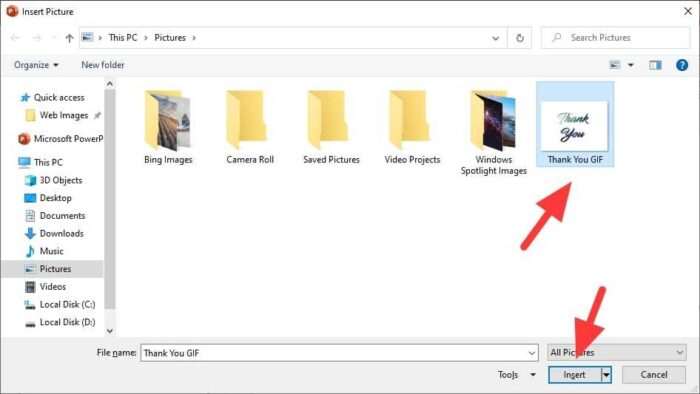 4. In newer PowerPoint editions, they might offer you some design ideas you may choose. But you can ignore it.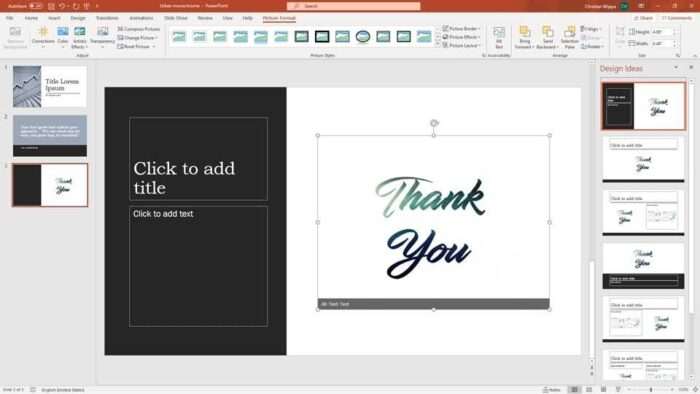 5. And there you go, an animated GIF on a PowerPoint slide. Try to run a slideshow to see how it looks. Credit to MillMotion for this beautiful GIF.

If you want to make it even more attractive, the 'Picture Format' menu lets you apply various basic editing such as adding frames, color corrections, artistic effects, adjusting transparency level, and more. Just make sure to run the slideshow after applying certain effects as some of them could convert GIFs into inanimated objects.