For science and math educators, PowerPoint now has superpowers! Imagine having interactive displays of the STEM curriculum directly within your slides.
Your students will be able to discover cause-and-effect relationships, coordinate across representations, and visualize abstract concepts within dozens of engaging exploratory environments.
What is PhET
PhET is a collection of 160 interactive simulations for teaching and learning science. They're all free. You can run them online or download them to your computer.
They have simulations in physics, chemistry, and a growing number in earth science, biology, and math.
PhET is a project at the University of Colorado Boulder. It was founded in 2002 by Carl Wieman. PhET began with Wieman's vision to improve the way science is taught and learned.
How to add PhET
1. To use the PhET add-in, go to the Insert tab, and click Get Add-Ins.

2. In Office Add-ins, search PhET, and click Add.

3. You can browse through their library of simulations.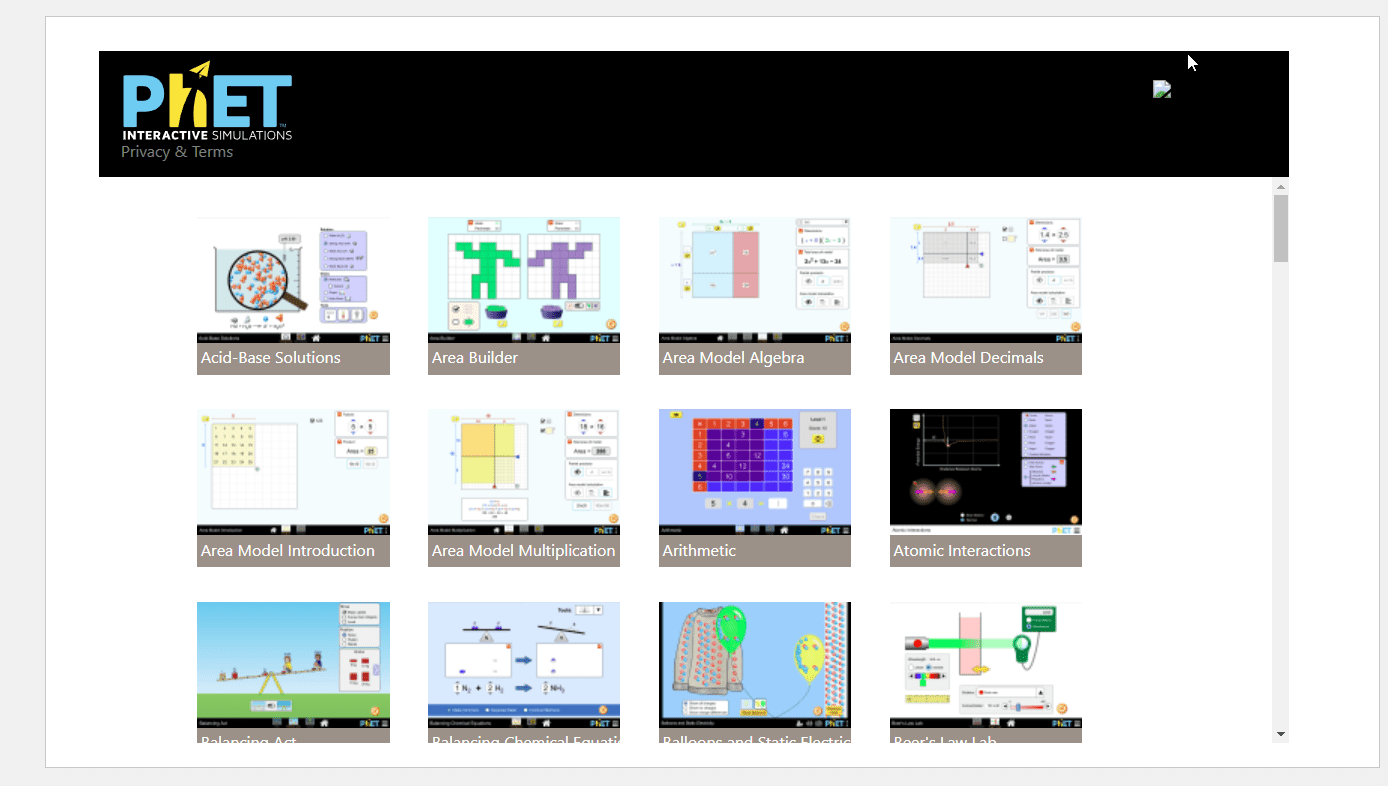 4. Choose the one you want for your lesson, and click Insert.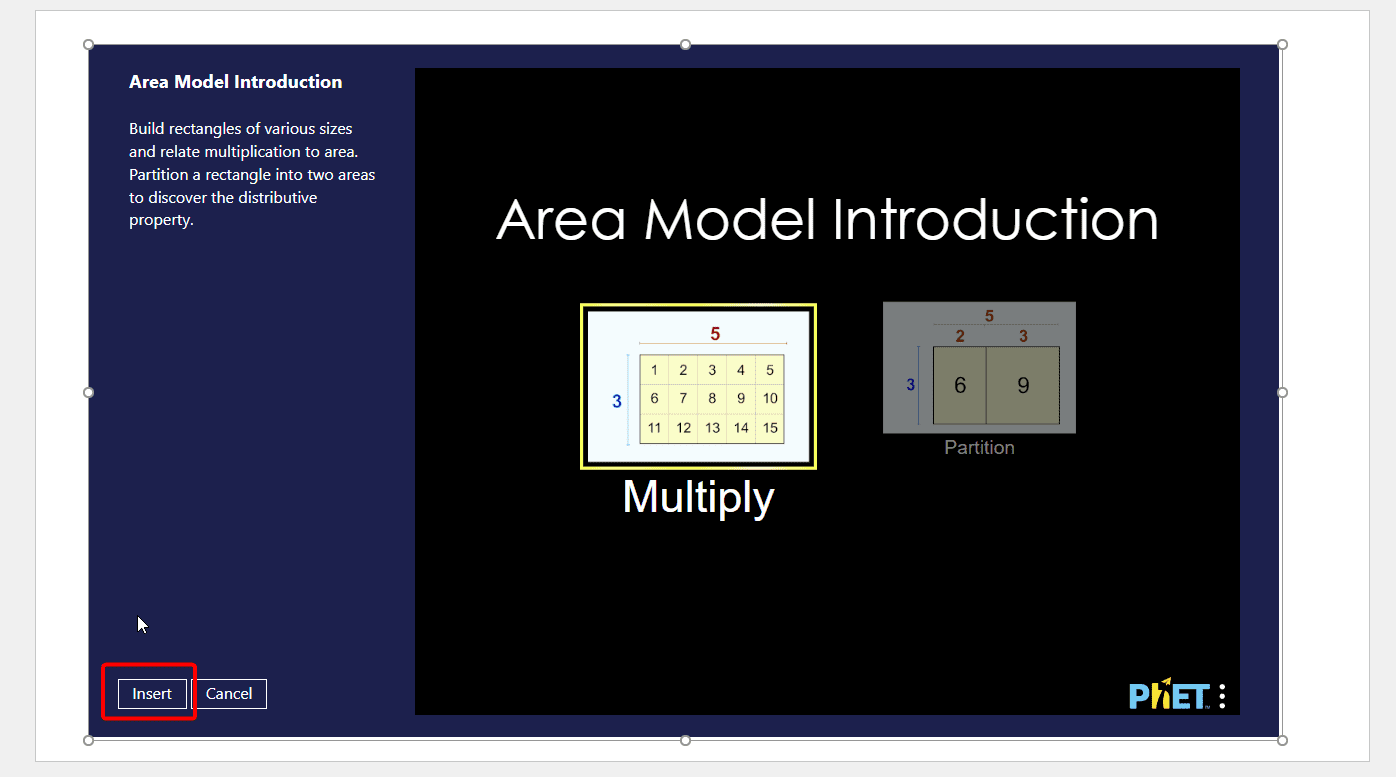 5. You can even resize the sim to fit your presentation. Now, you have the power of PhET in PowerPoint to interact, discover, and learn.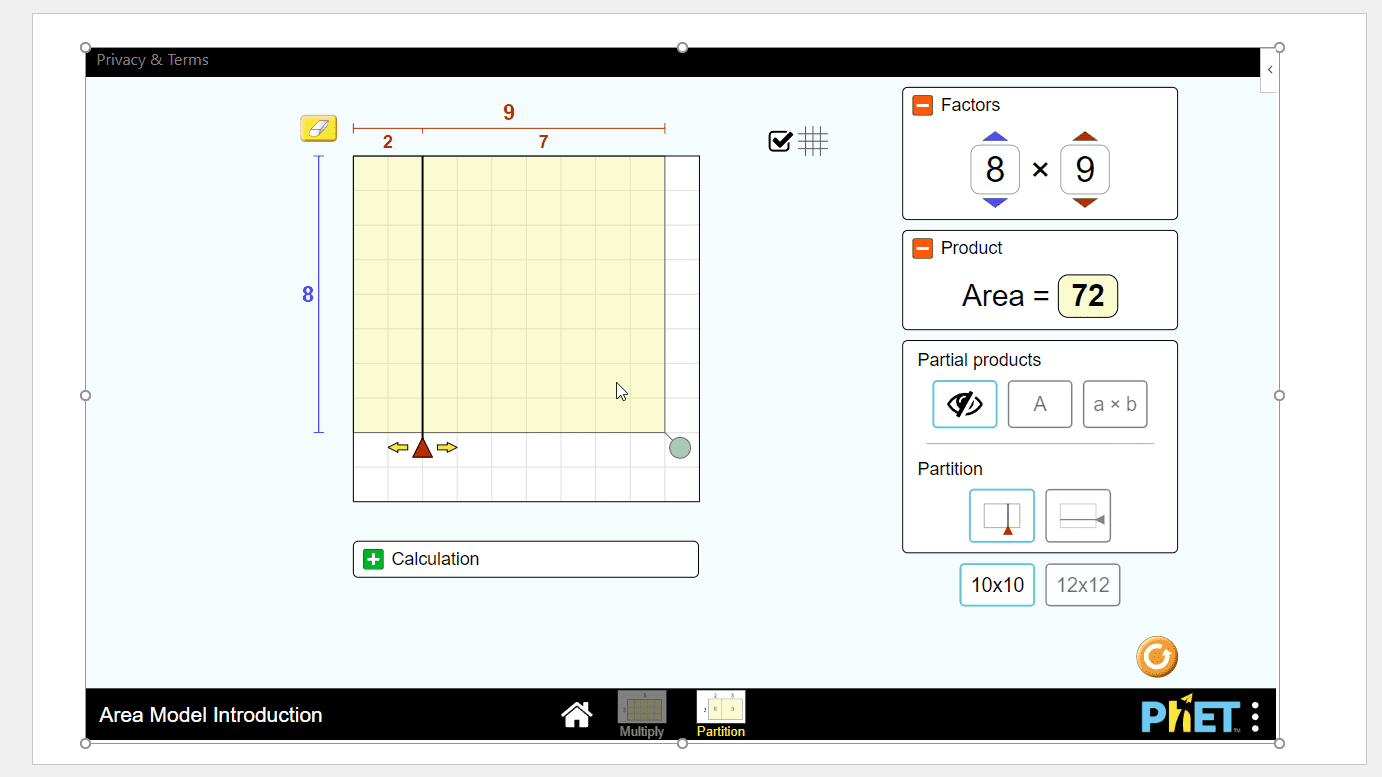 6. What if you want another simulation? In a new empty slide, click on My Add-ins, and select PhET.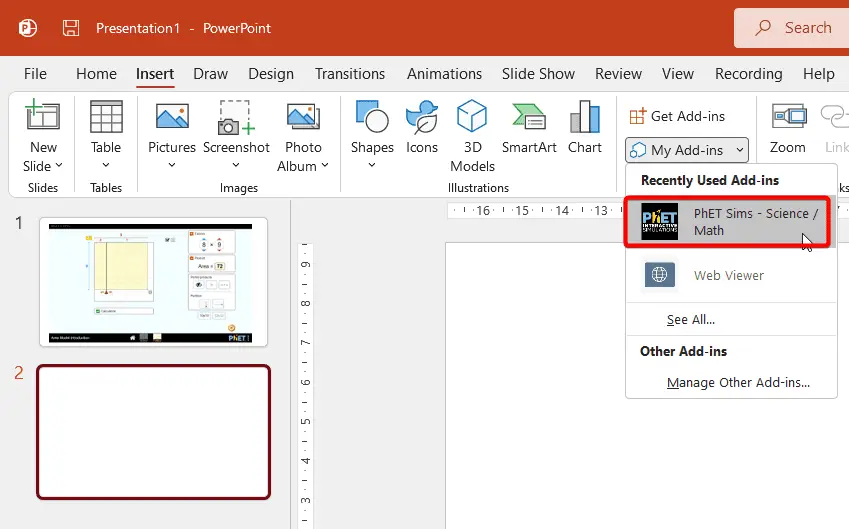 PhET is flexible, easy to use, and can capture the interest of your students. Once they're interested in it, it's really easy to learn it and just want to do it and explore it.