PowerPoint files can only be viewed by software compatible with PPTX and PPT formats. Sadly, not many apps come with this support, and not to mention mobile devices have to install a dedicated app to run the document.
Unless, if we convert the PowerPoint file first into something that is virtually compatible with any devices and platforms. No, I'm not talking about PDF, but JPEG — one of the most popular image formats that even some calculators can open.
So, here's to convert PowerPoint slides into JPEG files with no third-party app.
1. First, launch the PowerPoint document you want to convert.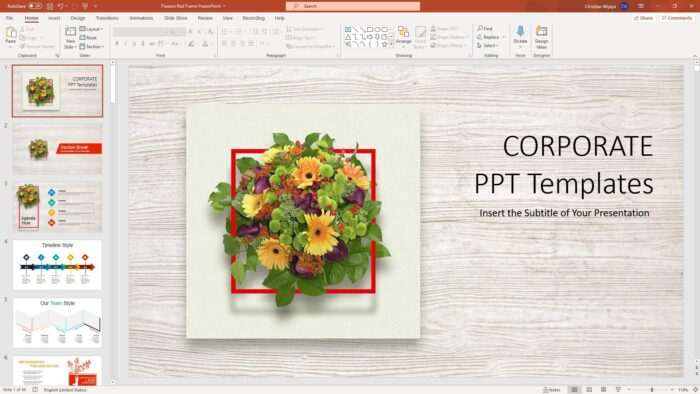 2. Then go to File.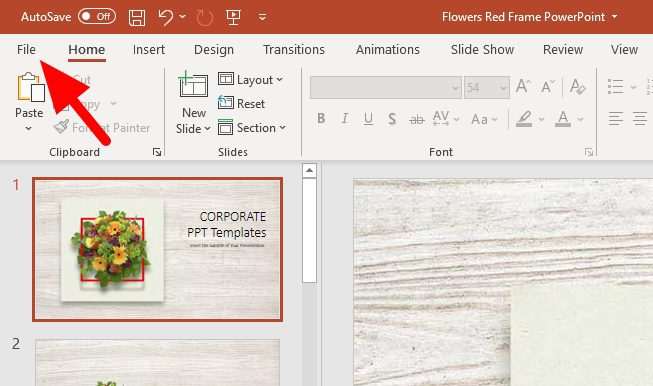 3. Click Save As, you may as well select the save directory.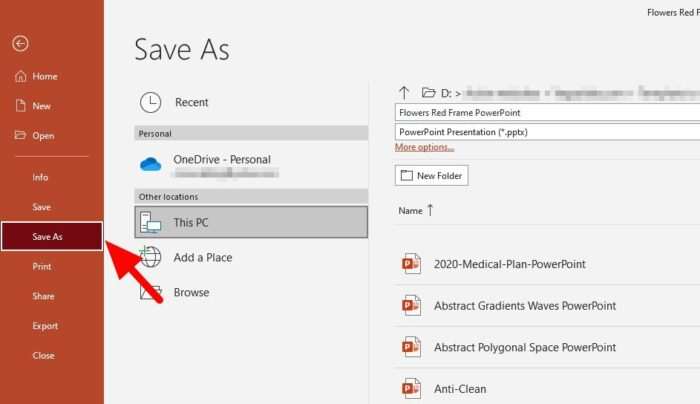 4. Next, select JPEG File Interchange Format as the output, and hit Save.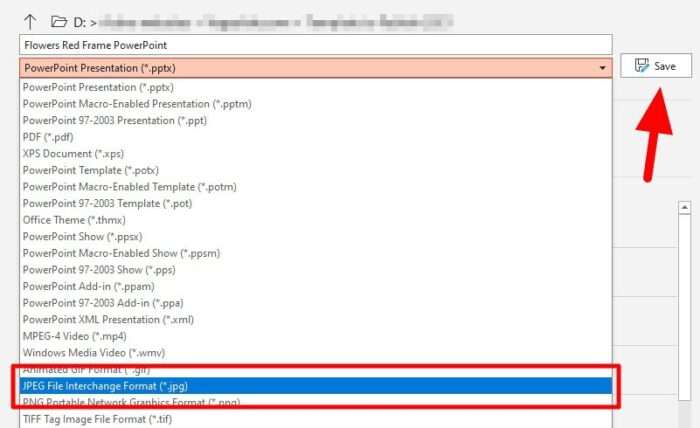 5. To convert the entire document, click All Slides.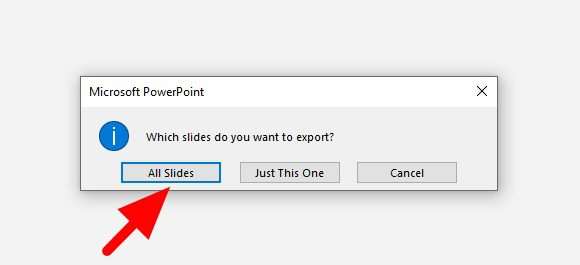 6. Slides have been converted to JPEGs, click OK.

7. Head to the save directory to see the result.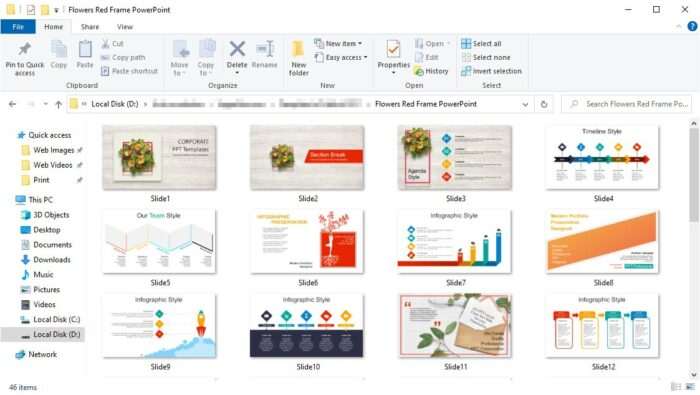 The picture name corresponds to the slide order on the PowerPoint file. The default resolution is 1280×720 which is probably fine most of the time, but if you want to make them sharper & detailed, you may need to use image upscaling programs.