You could overwhelm a presentation slide with a bunch of text and still manage to deliver the main takeaway to the audience. It's still realistically possible, but not without clever design practices. One method is to highlight a certain passage which in turn makes it more focused.
Google Slides makes it easier to highlight text. Essentially, what you need to do is changing the text background color into something different from the rest of the body. The service provides dozens of default colors, theme-based colors, and other values you can choose from.
Here's the complete step-by-step to highlight text on Google Slides.
1. Open the Google Slides document.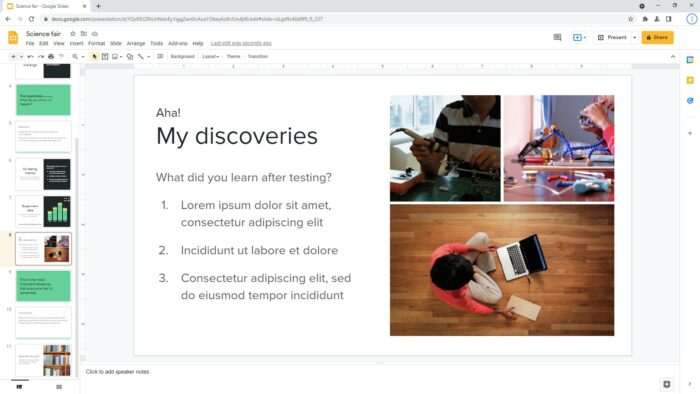 2. Select the text you want to highlight.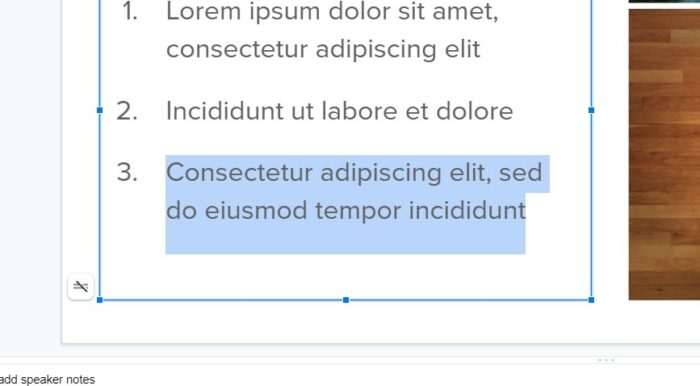 3. Under the Highlight color menu, click the color you want to use.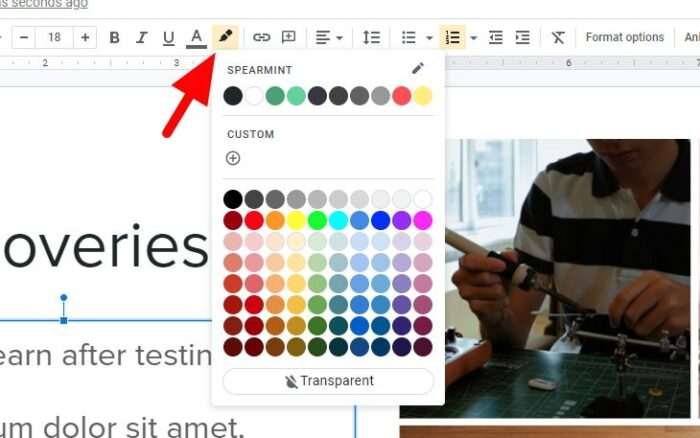 4. If you choose Custom, it allows you to enter a HEX value.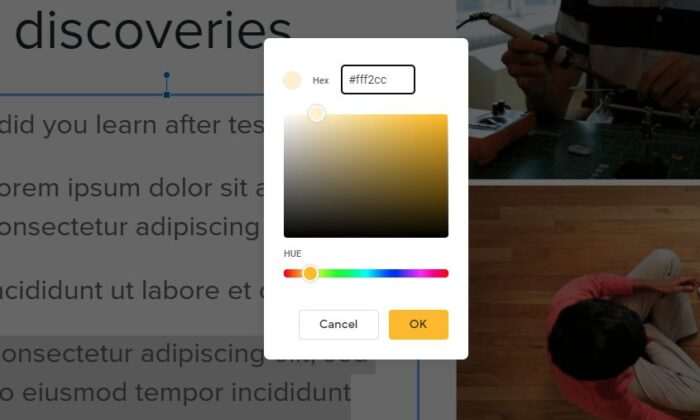 5. The highlight color is applied.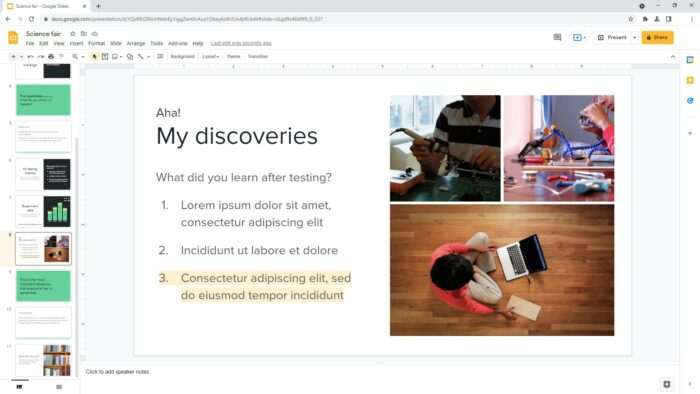 Ideally, you want to select a color that is easy on the eyes and keeps the text remains visible (readable). Try experimenting with different colors and see what's the best profile for the slide.
If you are unsure, the top bar in the Highlight color menu offers select colors from the presentation's theme. These are often the most accurate colors to choose from, but then again, always experimenting before presenting.