Usually, after the presentation ends, PowerPoint will show a blank slide citing "end of slide show, click to exit". This kind of display may look awful and not supposed to be there.
You can trick this issue by displaying the first slide right after the last slide. It could remind your audience about the main topic of the presentation you have presented at the beginning.
There is a setting in Microsoft PowerPoint to create a looping effect after the presentation ended. The setting is hidden and not well known, but it's always good to implement.
How to make PowerPoint slide loop
1. Go to the Slide Show menu.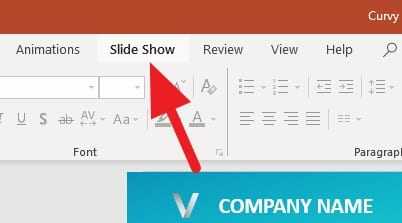 2. Click on the Set Up Slide Show.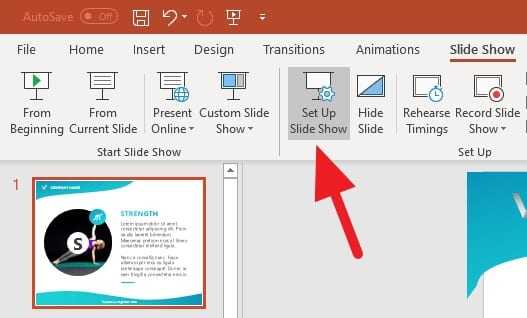 3. Check the Loop continuously until 'Esc' and click OK.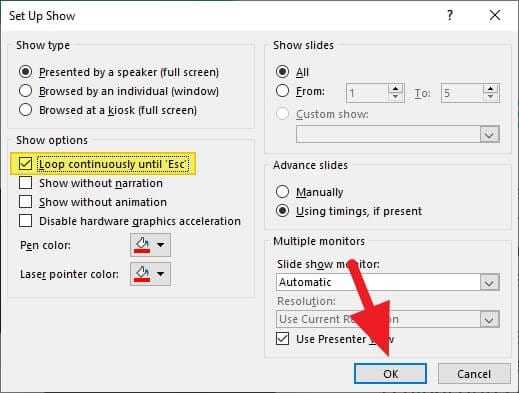 4. Check the result by enabling Slide Show (F5).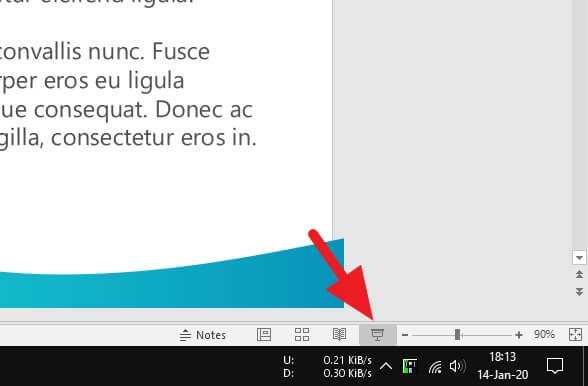 5. Save your file (CTRL+S) once everything is done.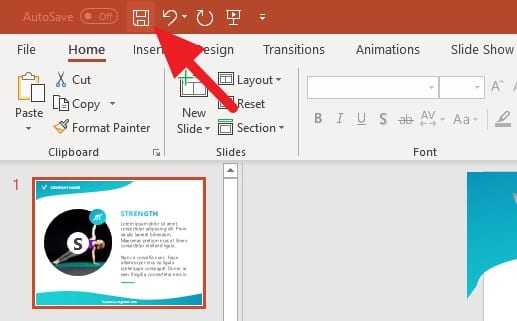 Love the template? Get Curvy SWOT with Circular Image PowerPoint Template for FREE now!
The slide show can only be closed by pressing the Esc button or Right-click > End Show. This setting is only applied to the PowerPoint file you are using. It won't affect other presentation files.
In addition, it best to set up an animation or transition for the first slide to create a seamless effect at the end of the presentation.