Sometimes, you just want to show off. Not in a bad way, but rather an impressive performance to steal everybody's awe at once.
And when you have limited source and talent, you can start by delivering an outstanding presentation in front of the class or pitch competition.
While you can learn how to apply an amazing template or edit the background, you can also step up the game by utilizing the loop feature in Powerpoint presentation.
In some cases or material, you can start the presentation and let it loop endlessly. For example, photos from a business trip or an emphasis to one topic.
How do you make powerpoint presentation loop endlessly? Below are the easy steps to follow from Vegas Slide to get ahead!
1. Open your amazing presentation
2. Click Slide Show tab
3. Click Set up Slide Show
4. It will open a dialogue box

5. Check Loop continuously until 'ESC'
6. Then go to Slides preview side panel. Click your first slide, highlight untuk the last slide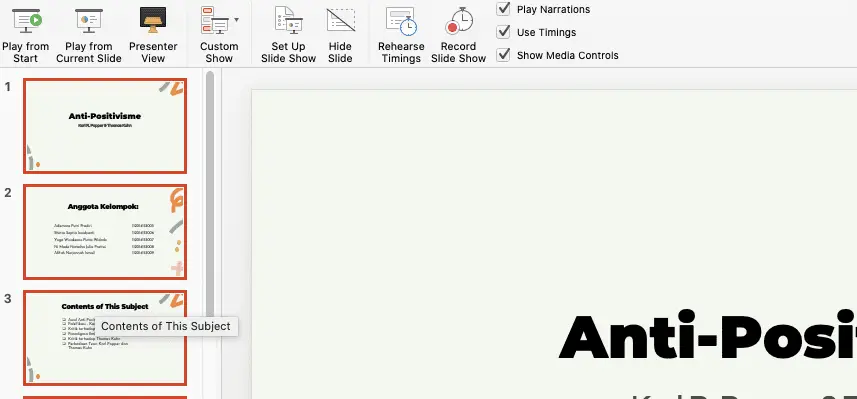 7. Click Transition Tab, then uncheck "On Mouse Click" and check "After"

Yes, it's fairly easy! When your presentation reaches the last slide, it will loop back from the beginning automatically.
Perfect to steal everybody's attention and keep your hands busy to set up the best gesture for your performance!