Google Slides add-ons are third-party software tools that can help optimize your presentation and find the missing features to grab your audience's attention. There are many benefits to using Google Slides add-ons, including adding more features like translating documents, making your presentation more compelling, and improving the overall workflow.
Additionally, Google Slides add-ons work with other Google apps and are easy to integrate, saving you time and money. In this article, I'm going to show you how to add a new add-on to Google Slides as well as how to use and uninstall it later.
Table of Contents
How to install a new Google Slides add-on
1. First, open any document on Google Slides.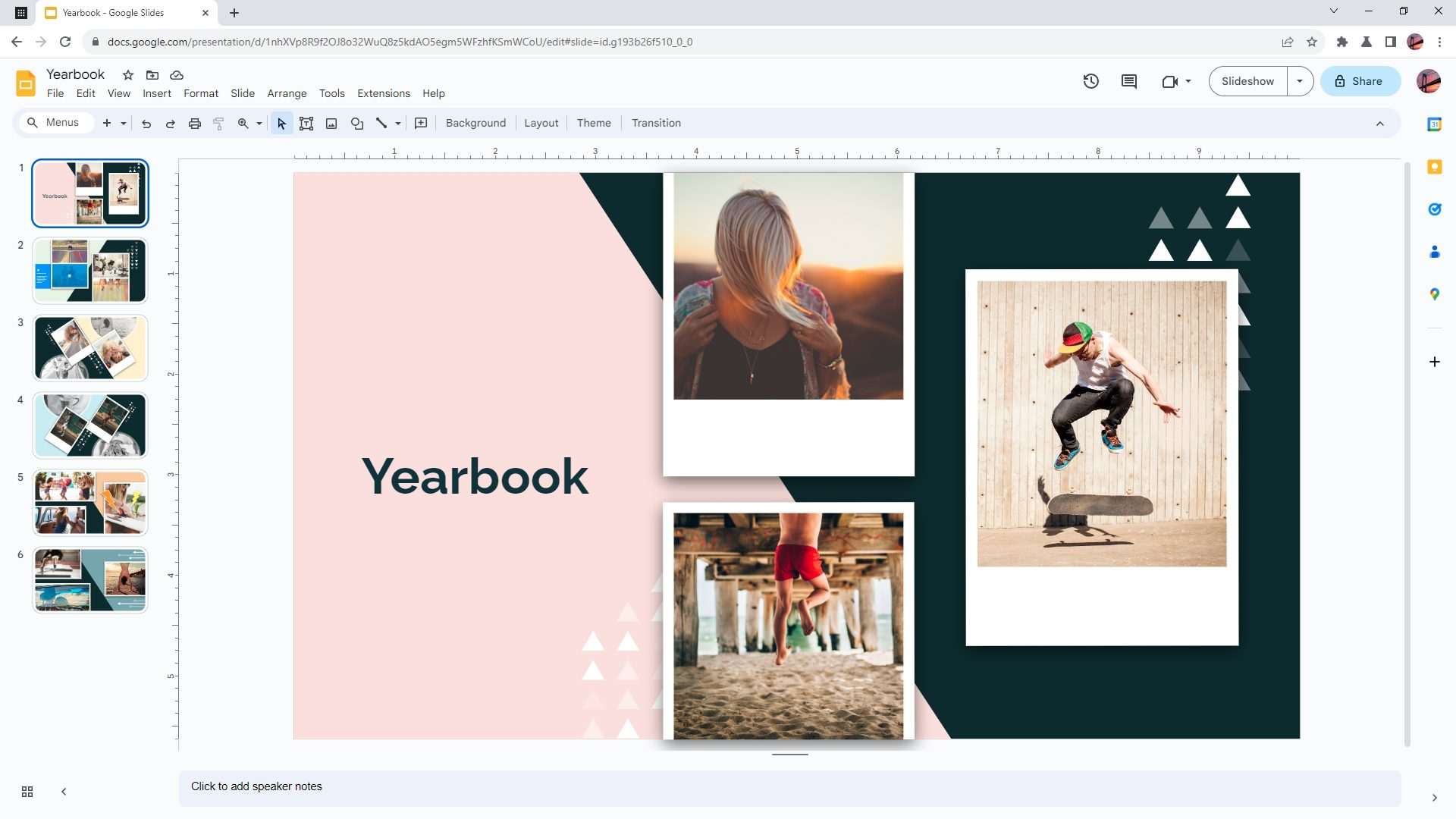 2. Go to the Extensions menu, hover above Add-ons, and then click Get add-ons.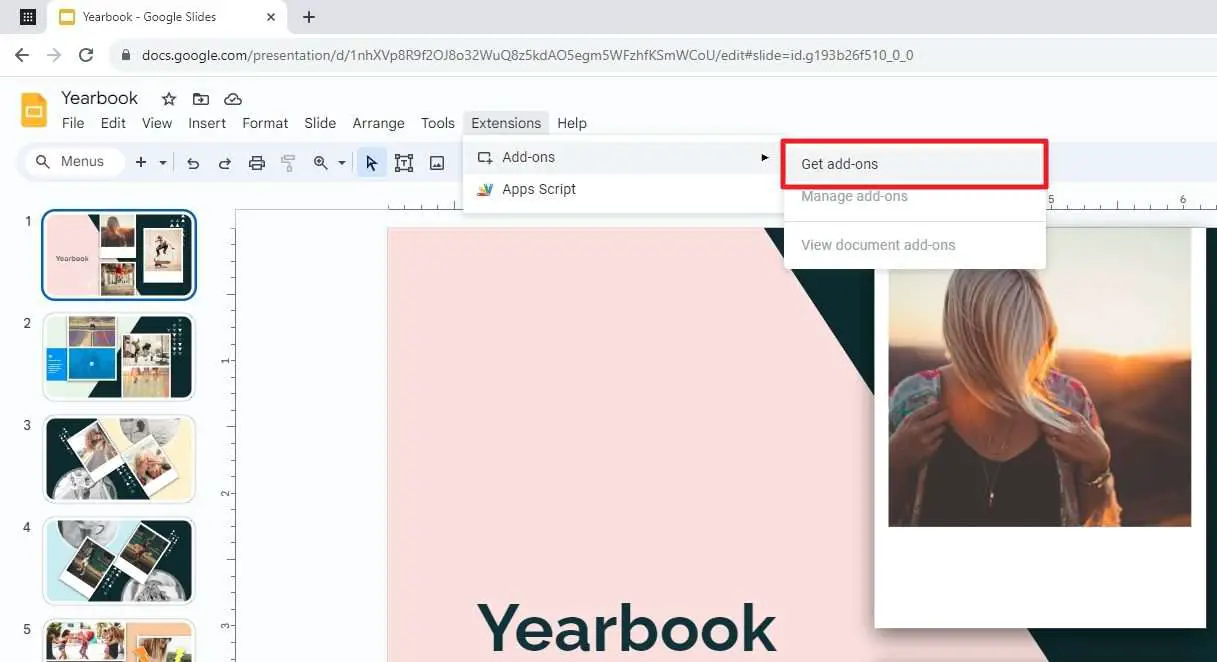 3. A Google Workspace Marketplace window will appear. These add-ons are already filtered to support Google Slides.
4. Click on any add-on you wish to incorporate and then click Install.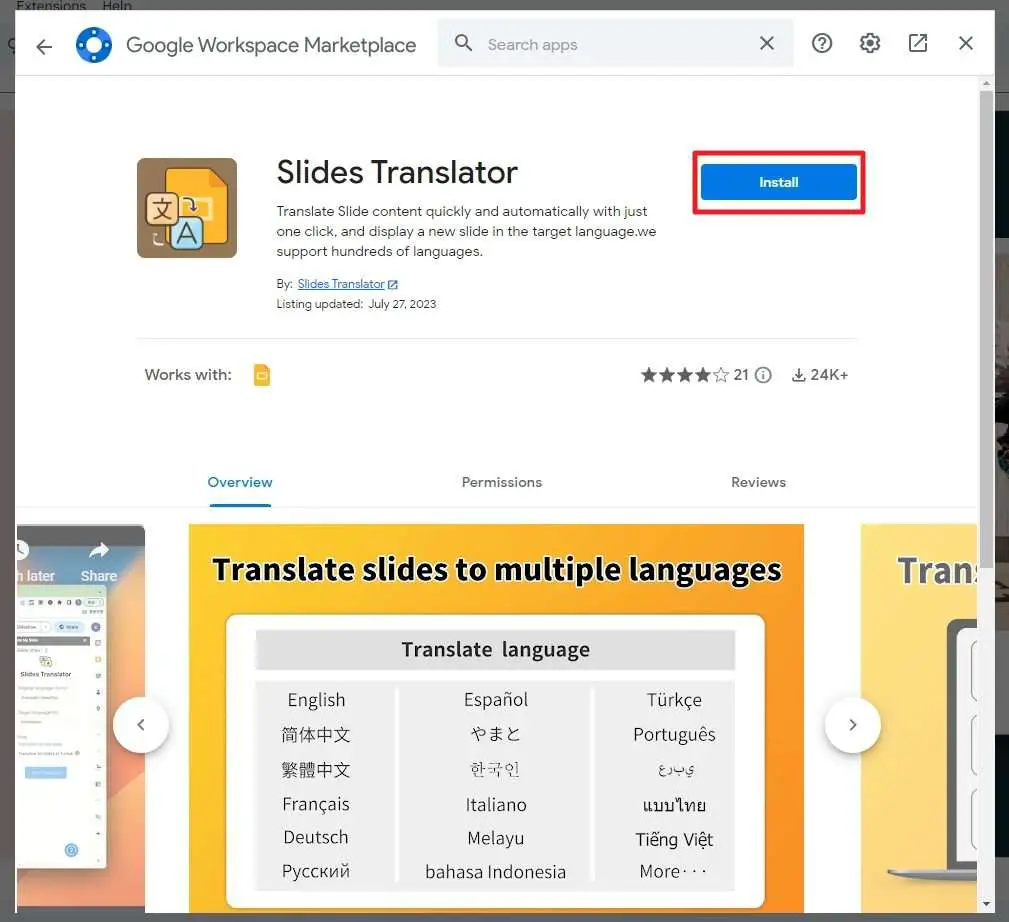 5. The add-on may ask your permission to access certain info from your account. Click Continue.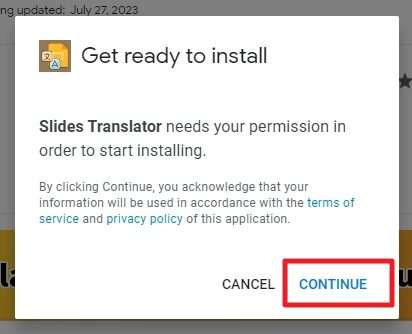 6. You will see the details of what data is required for the add-on to work. If you understand, click Allow.
7. Now, click Done and exit the window. At this point, the add-on has been installed and ready to use.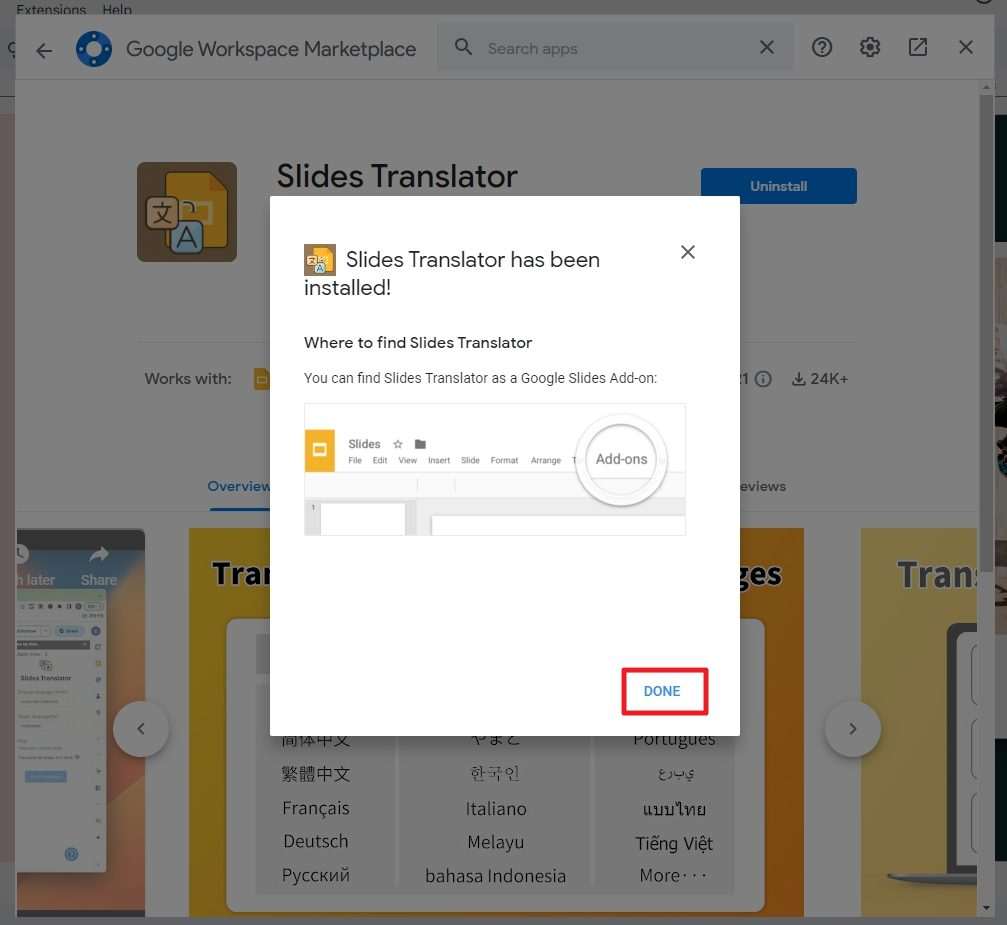 How to use the add-on
Most of the time, the add-ons you installed can be seen from the Extensions menu. From there, you may launch the extension or immediately access certain features.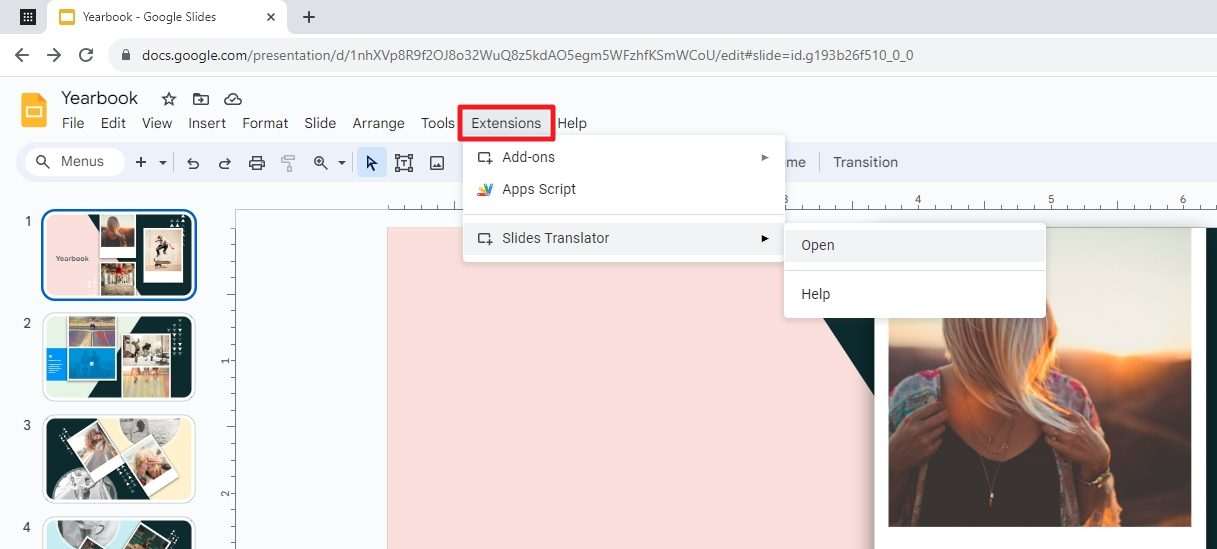 However, it's worth mentioning that some add-ons may appear on the Google Slides interface right away without having to open them in the first place. In this case, you may have to take a closer look at the software interface or see the add-on documentation for more details.
How to uninstall the add-on
If you have add-ons that are no longer needed, it's always a good idea to keep your digital workspace clutter free by removing unused features. Here's how to uninstall a Google Slides add-on.
1. Open any document, and navigate to Extensions > Add-on > Manage add-ons.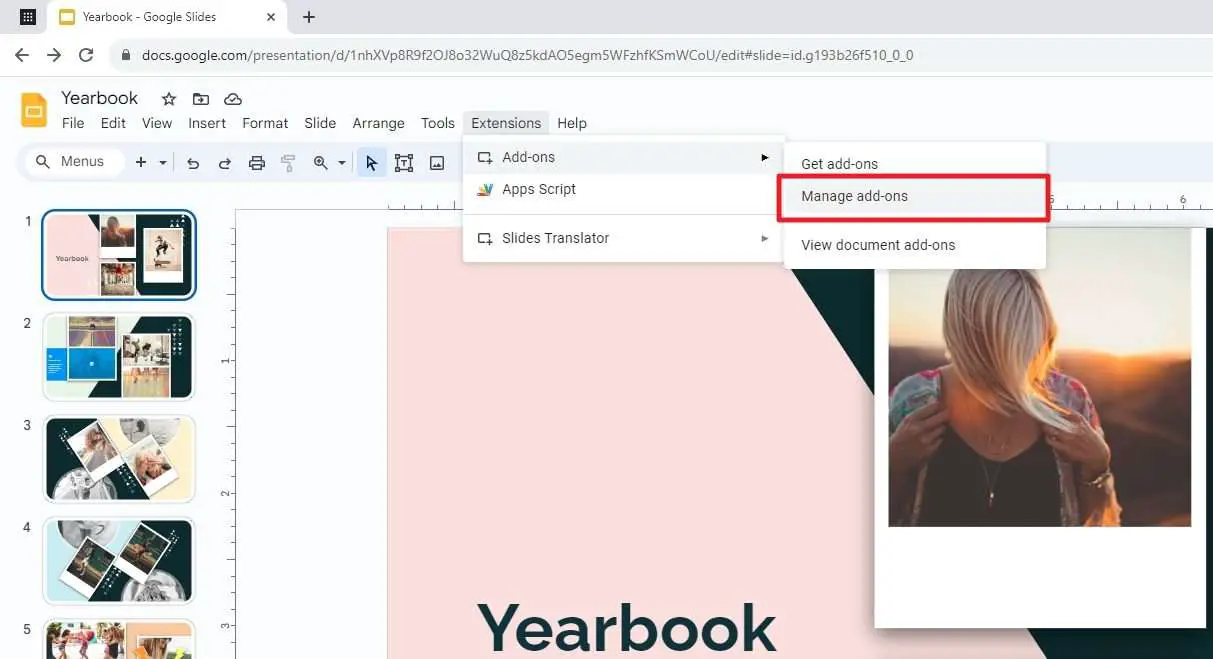 2. Click the add-on you want to remove.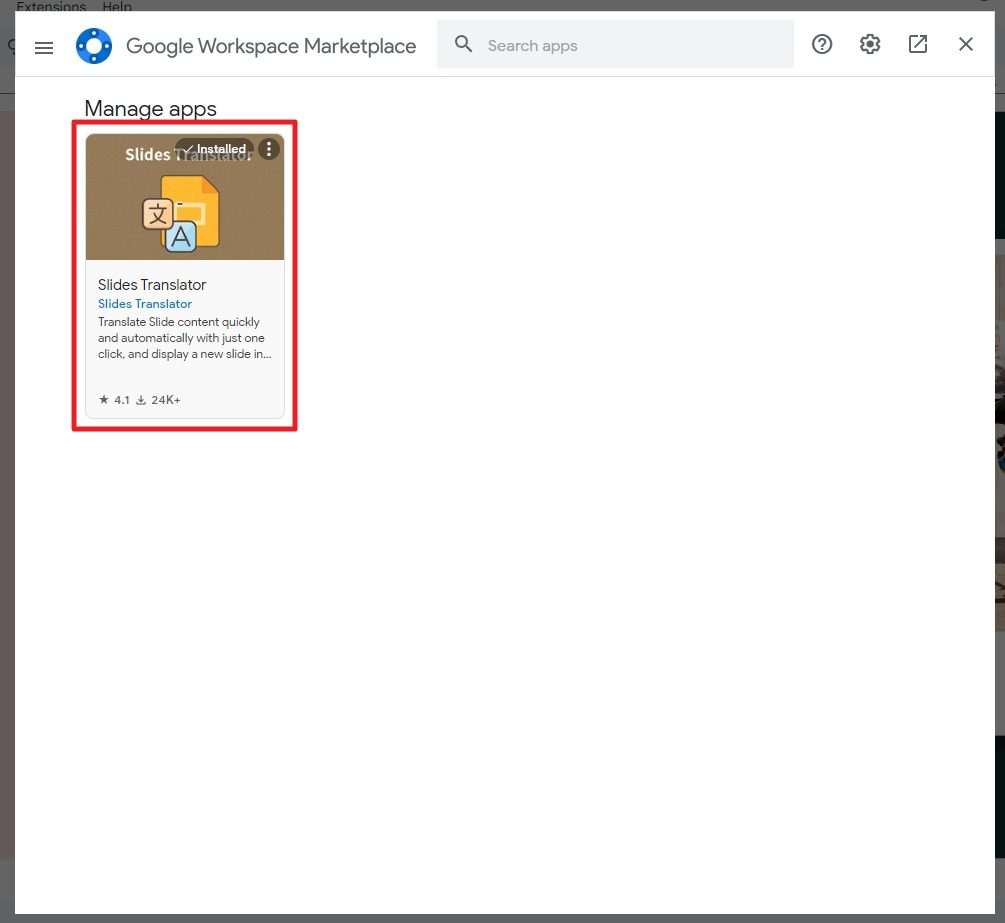 3. Hit the Uninstall button.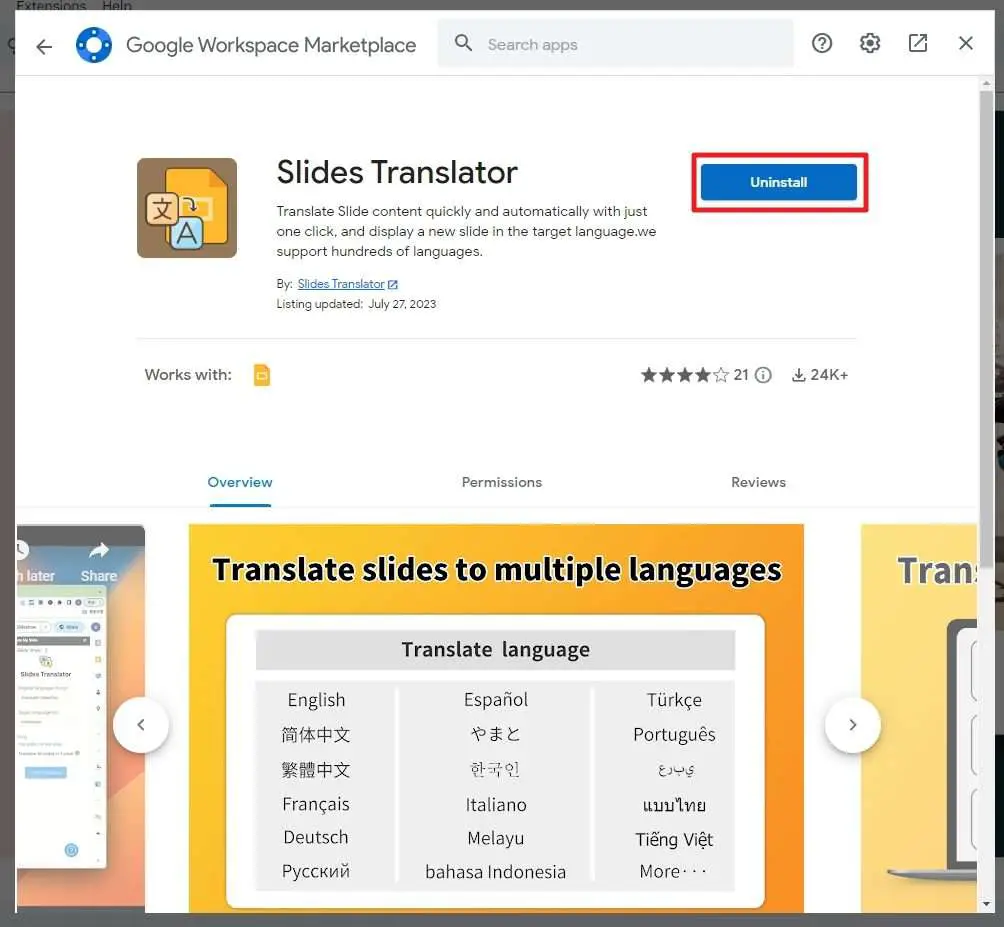 4. Click Uninstall app.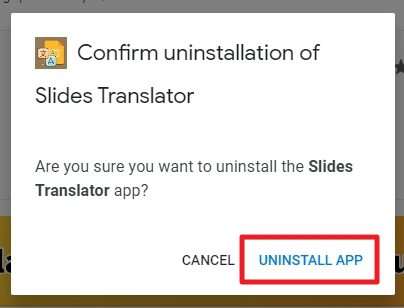 5. The add-on has been removed and the permissions to your account have been revoked.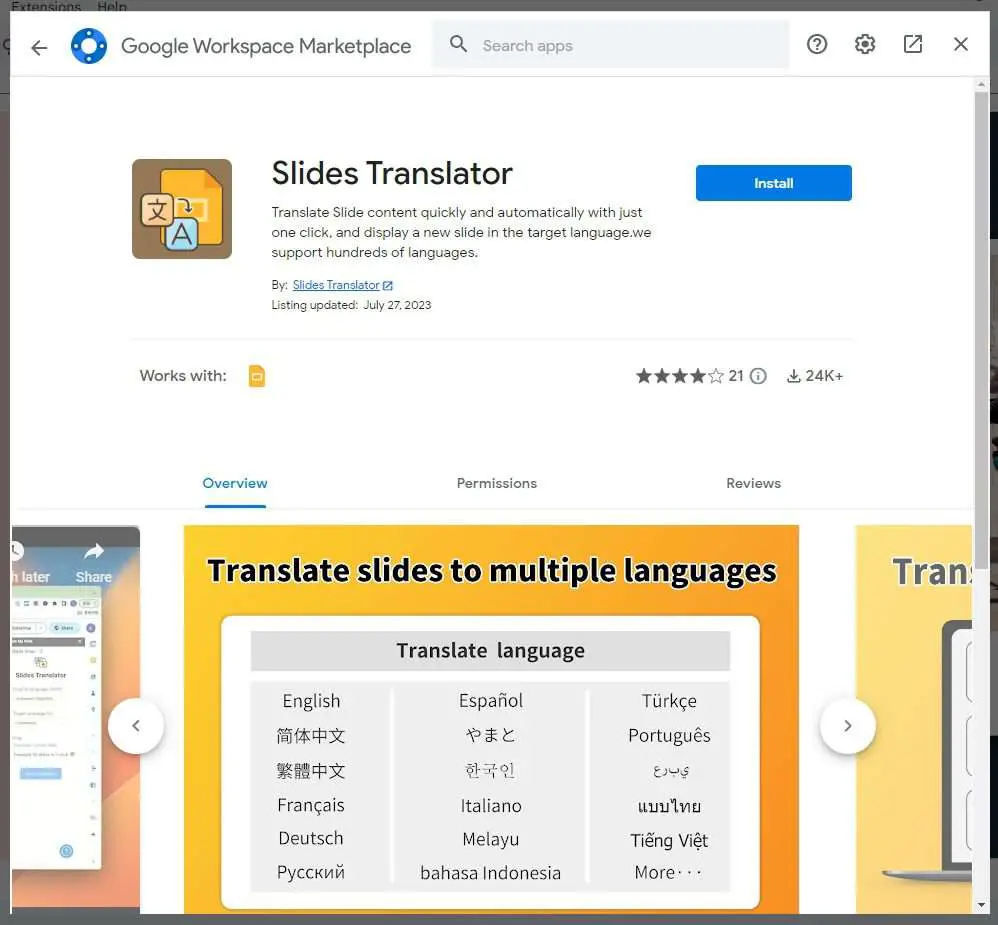 Frequently Asked Questions
Are there add-ons for Google Slides?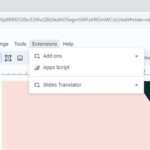 Yes, there are many add-ons available for Google Slides that can help you optimize your presentation. To get these add-ons, go to Extensions > Add-ons > Get add-ons and then find any add-ons you want to install.
Where is the add-ons button in Google Slides?
To access add-ons in Google Slides, you need to click on Extensions from the top menu bar. Installed add-ons can be seen under that menu.
How do you add add-ons to Google Docs?
To add add-ons to Google Docs, you need to open a document on the Google Docs desktop, go to Extensions > Add-ons > Get add-ons, click on an add-on, and then Install.
How come I don't see add-ons in Google Docs?
If you don't see add-ons in Google Docs, it could be because your Google Apps admin has disabled the setting that allows domain users to use add-ons. You can ask your admin to enable add-ons for your Google Account from the Google Apps admin dashboard.