We have shown you several ways to convert PPT files to PDF. As shown in this previous tutorial, as well as by way of online tool using Zamzar.
Whether you're a student preparing for a presentation or an employee tasked with converting dozens of slideshows for your company's website, converting PPT files to PDF can be time-consuming and tedious. Fortunately, there is an easy solution: batch conversion.
Advantages of doing file conversion in batch
Saves time by allowing you to convert multiple files or folders at once, instead of doing it one by one.
Let you set options for the conversion just for one time, instead of repeating them for each file.
Enables you to convert different types of files to a single output format, such as PDF, without worrying about compatibility issues.
How to convert PPT to PDF using Batch PPT to PDF Converter
1. Download and install Batch PPT to PDF Converter.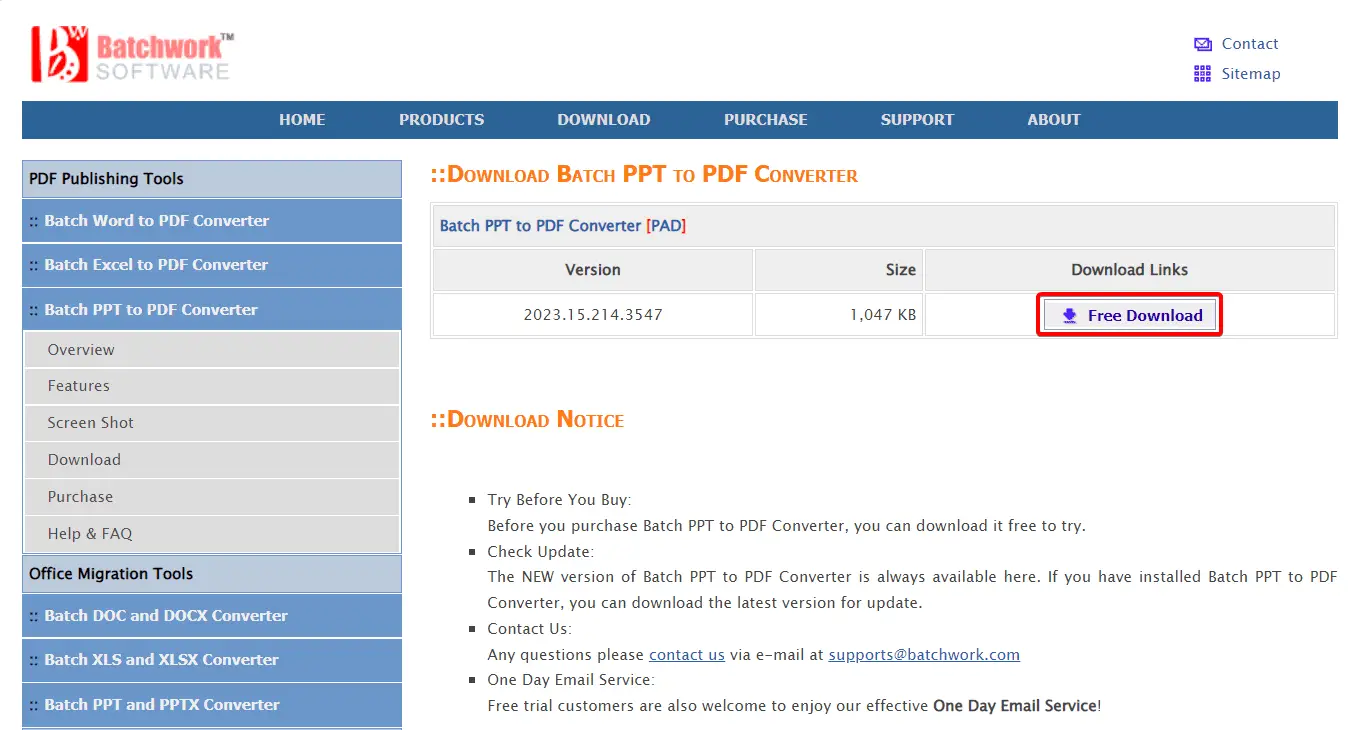 2. Launch the program. Upload files or directories by dragging them into the application window.

3. To initiate the converting process, click Convert.

4. Open the result folder once the conversion is complete.

Price: Starting from $138 with 7-day free trial
Pros and cons of converting PPT to PDF
Pros
PDF files are smaller in size than PPT files, which makes them easier to share via e-mail or online.
PDF files are more compatible and secure than PPT files, which can be corrupted or modified by different software or devices.
PDF files preserve the layout and formatting of your presentation, which can be lost or changed when opening PPT files on different platforms or versions.
Cons
PDF files lose the transitions and animations of your presentation, which can make it less engaging and interactive.
PDF files are harder to edit than PPT files, which can limit your ability to make changes or updates to your presentation.
PDF files may not display some fonts or images correctly if they are not embedded in the file or installed on the viewer's device.
Now you can say goodbye to endless clicking and say hello to efficient file conversion!