There could be thousands of words in a PowerPoint file and nobody has enough time to find a specific word from dozens of slides. Fortunately, we don't have to do such things. PowerPoint comes with a tool that allows us to find a text-based element in an instant.
This tool is called 'Find' and it is capable of scanning case-sensitive text and whole words only. It's a very basic tool that has been around for as long as PowerPoint has existed and Microsoft still bringing it to the newer generations of the software.
Let's check it out!
1. Launch a PowerPoint document.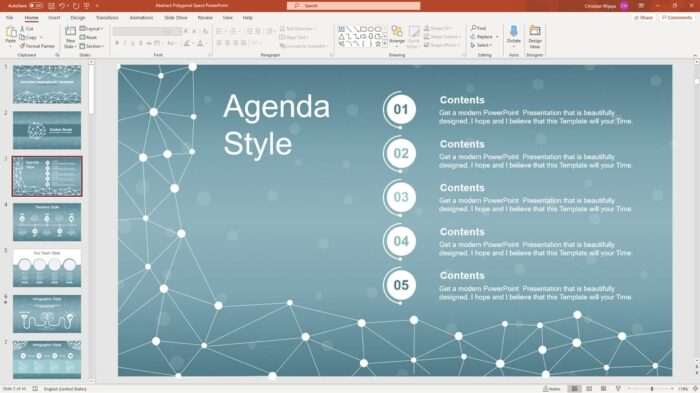 2. Go to Home tab menu.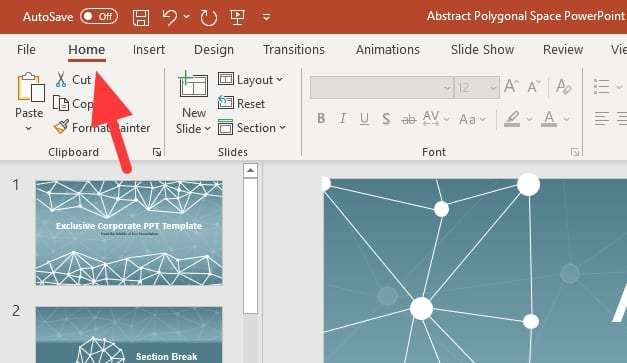 3. Click Find or press Ctrl+F.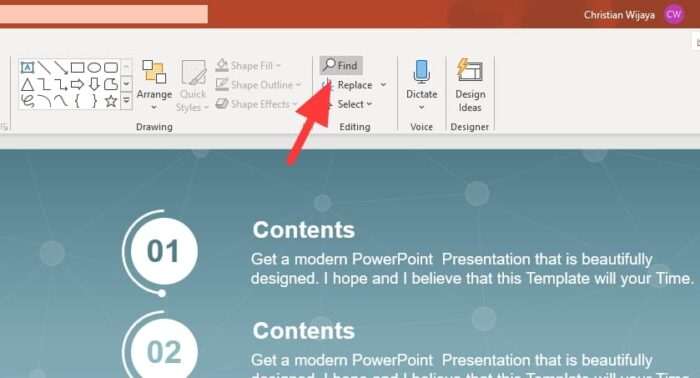 4. Type the text you want to search and click Find Next. You may also enable 'Match case' and 'Find whole words only' if needed.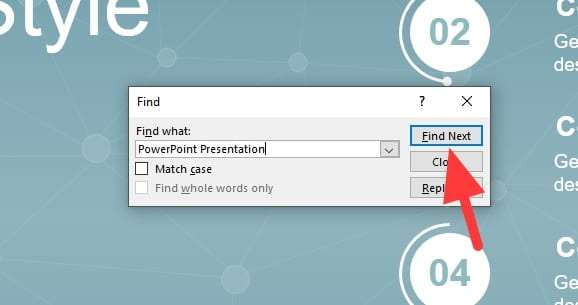 5. You can click 'Find Next' multiple times to get multiple results. PowerPoint will let you know if you have reached the last match.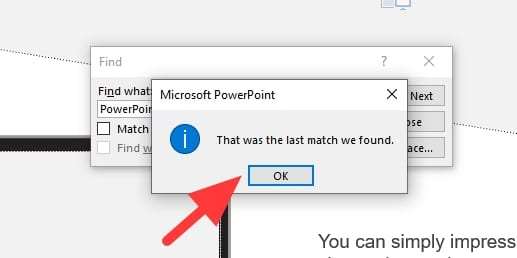 The 'Find' tool is often paired with 'Replace'. That's why they are sometimes called 'Find and Replace'. The combination of both can help you find a certain text and replace it with something else quickly. It eliminates the manual work for replacing multiple text content.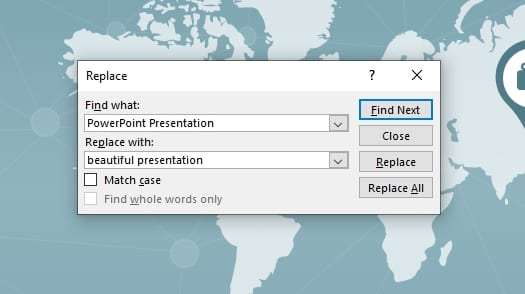 To do that, just click Replace and type the text you want to change. Then click Replace again to replace the selected word one by one or you can click Replace All to finish the job in a bulk.