How many times did you get in an endless amount of looping backward and forward to present certain slides? After you discuss an important mind map, then you furiously search for the mentioned slide to be displayed.
Sounds familiar? In fact, most of us did! That's not a big surprise anymore.
But the thing is, you can cut down that fuss and get yourself a more professional action by linking Powerpoint slides to another relatable slide.
When you click a certain point or graphic on the opened slide, you can directly go to the slide which explains the point in a more comprehensive way. Better than endlessly looking which slide you were on!
Below are the steps to link Powerpoint Slides to get the most of your presentation:
1. Open a chart or graphic. Make sure it was made by a clickable element such as shapes or pictures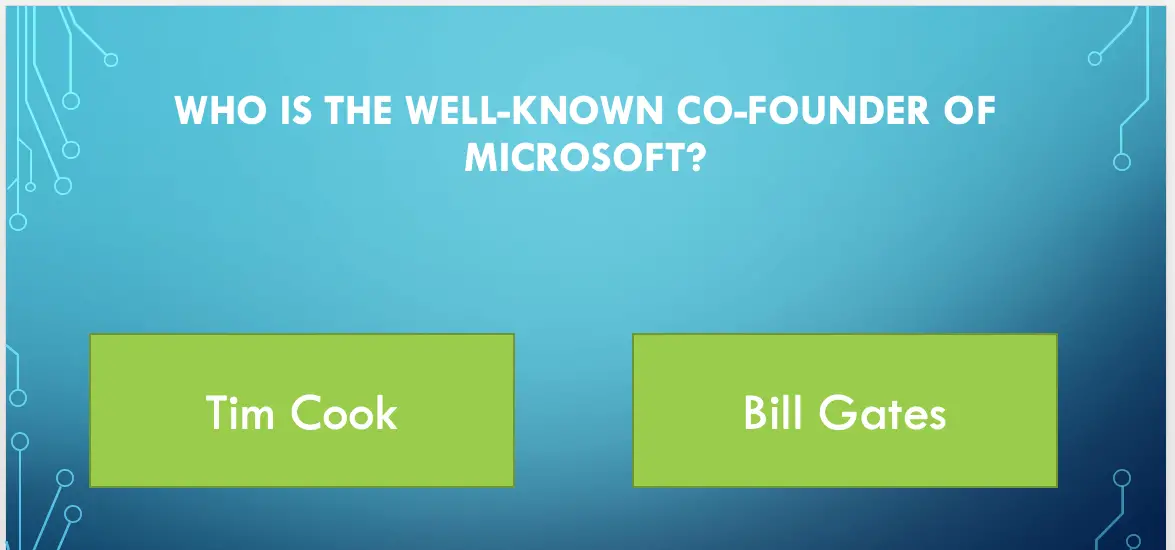 2. Select the element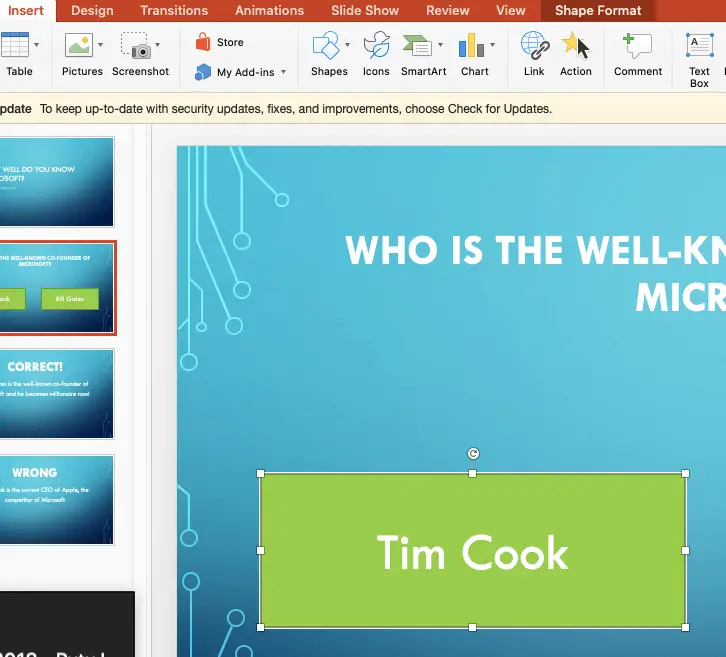 3. Click Insert tab, then click Hyperlink
4. The dialog box will open like this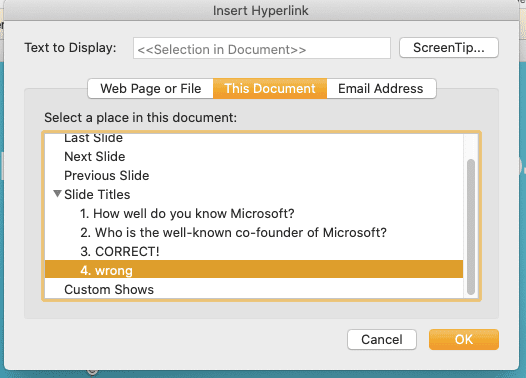 5. You can choose to add a web page or file existing in your computer by selecting the address
6. Or you can choose to link to another slide like our example above. Click This Document and choose the slide you want to link to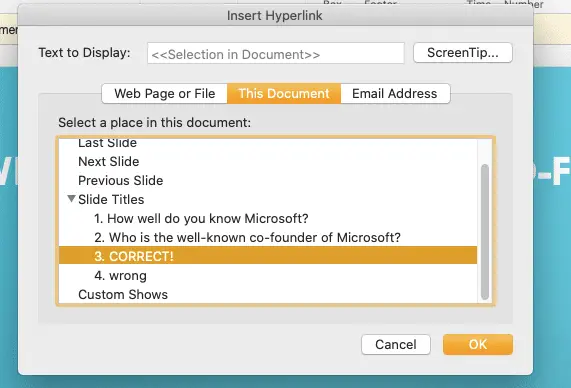 7. Click OK
8. Try to click on the element while in Presentation mode!
Very simple and doable, right? You can repeat the steps to all the elements. Good luck!