There are several examples where you want to make a presentation looping infinitely. Maybe you want to show a slideshow of photos, scheduled slides, or even information your audience could see before the real presentation started.
But unlike in PowerPoint where the looping setting is easy to loop the whole slides, the feature seems missing in Google Slides. But that's actually not true.
You can make the entire presentation automatically start again from the beginning once it reached the last slide. Here's how to enable that in Google Slides.
1. Open a presentation document on Google Slides, and click Present.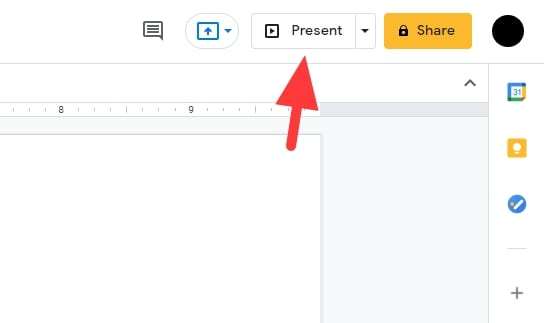 2. Hover the cursor to the bottom left of the screen until you see a group of buttons.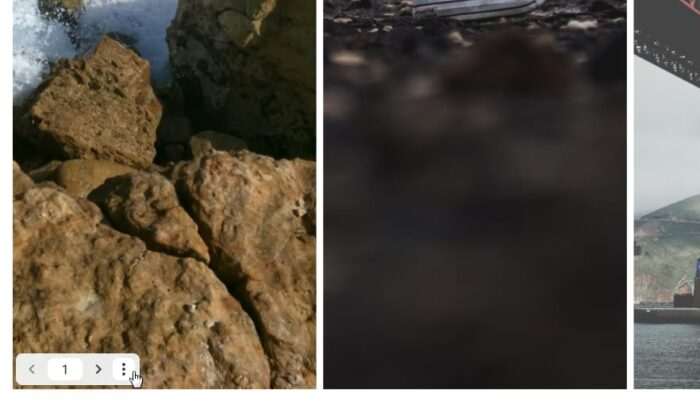 3. Click the menu icon > Auto-play > select duration > Loop. For example, if you select 3 seconds, each slide will show for 3 seconds before going to the next slide.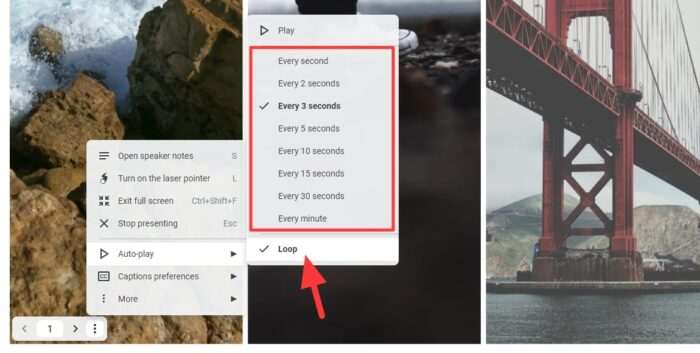 4. Go to the auto-play menu again and click Play.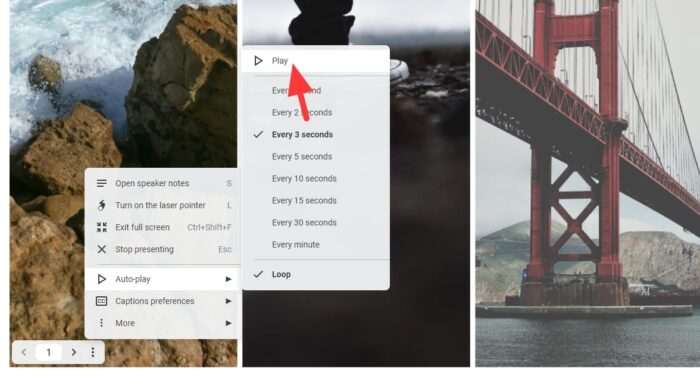 5. Now the presentation is running in a loop. You may Pause it anytime you want.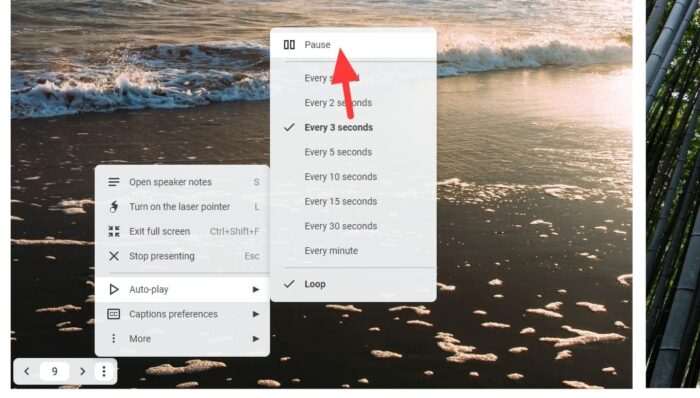 As you might already expect, the setting isn't applied permanently. Meaning if the slideshow is ended, then it won't loop again in the future. You need to enable the looping setting again as shown in the guide above.